This is a post duplicated from the Digitanks website.
I'm hard at work last couple days getting Digitanks ready for the competition that I mentioned I would be submitting the game to. That deadline is Tuesday but I'm going to have everything wrapped up by Sunday night. There's also the IndieCade deadline on the 20th and the Intel Visual Adrenaline deadline on the 21st, and I'll be submitting to those as well. I don't expect to win, but I am hoping to gain a little bit of exposure for the project. I've done a little bit of final work on improving the visuals that I would like to share with you: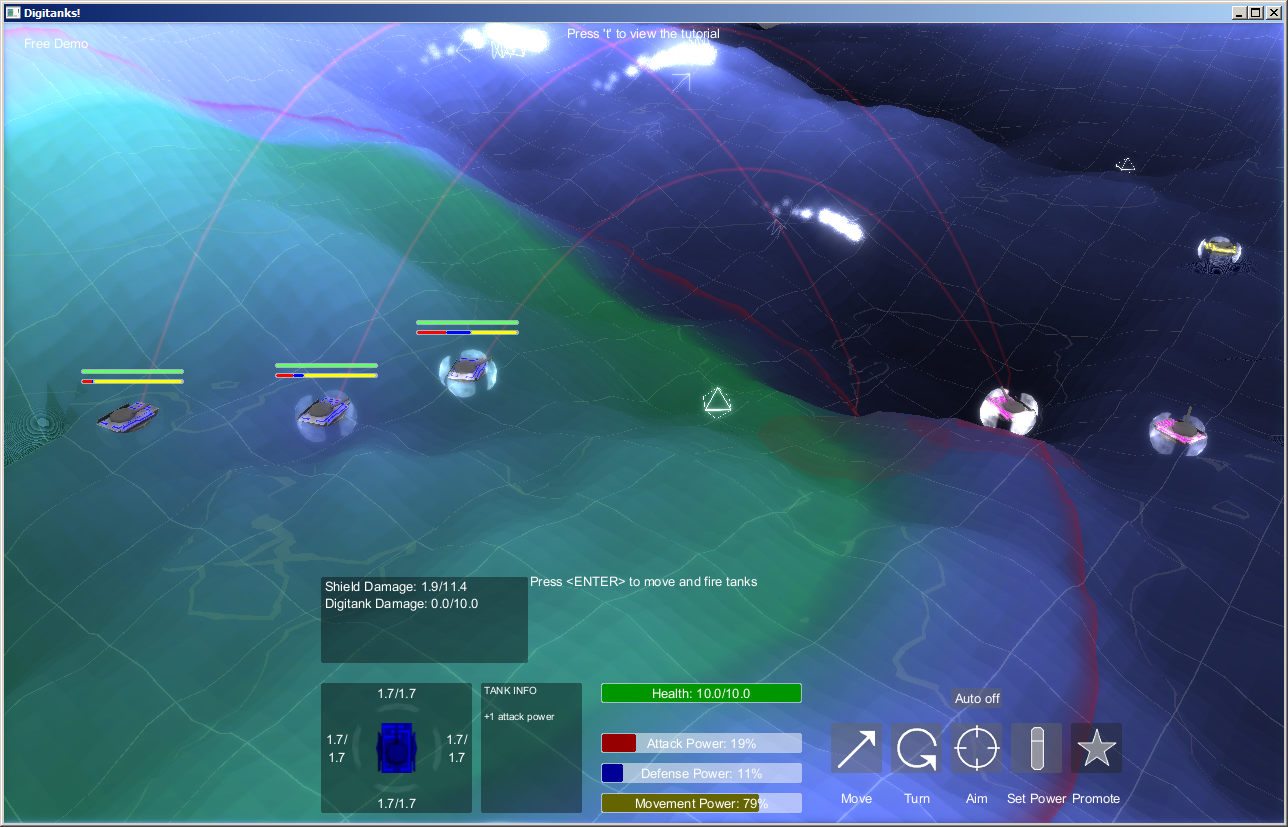 Here you can see the projectiles with one of the new additions. If you look carefully you can see wireframe mesh looking things get shed from them as they fall. (They are more apparent when everything is in motion.) It's a very subtle effect but it's a funny story how I got the idea to do this. When I was writing the particle system (I couldn't find an appropriate freely available one) I accidentally got part of the material rendering process wrong, and the particles all started using the same texture, the powerup prism texture. Those triangular prisms you see in that screenshot are powerups, and they're made by having a wireframe-like texture on a simple prism model. That texture bled over to the particles for the projectiles, and combined with some hardware filtering artifacts made them look rather interesting.
So in any case, since I'm focusing on getting everything ready for that competition, updates will be scarce. However the good news is that after everything is all submitted, I'll be uploading a public demo so that everybody can get a chance to see how the game is progressing. After that, it'll be off to the races designing and developing more tanks, weapons, and a base-building system.