When you're running a gas station, things might sometimes get boring. Few people come to shop during the lengthy nights, and extremely hot days make customer visits just as unlikely. But with the events we have prepared for you, you will never get bored. Just make sure you've got what it takes to handle it all.

DENNIS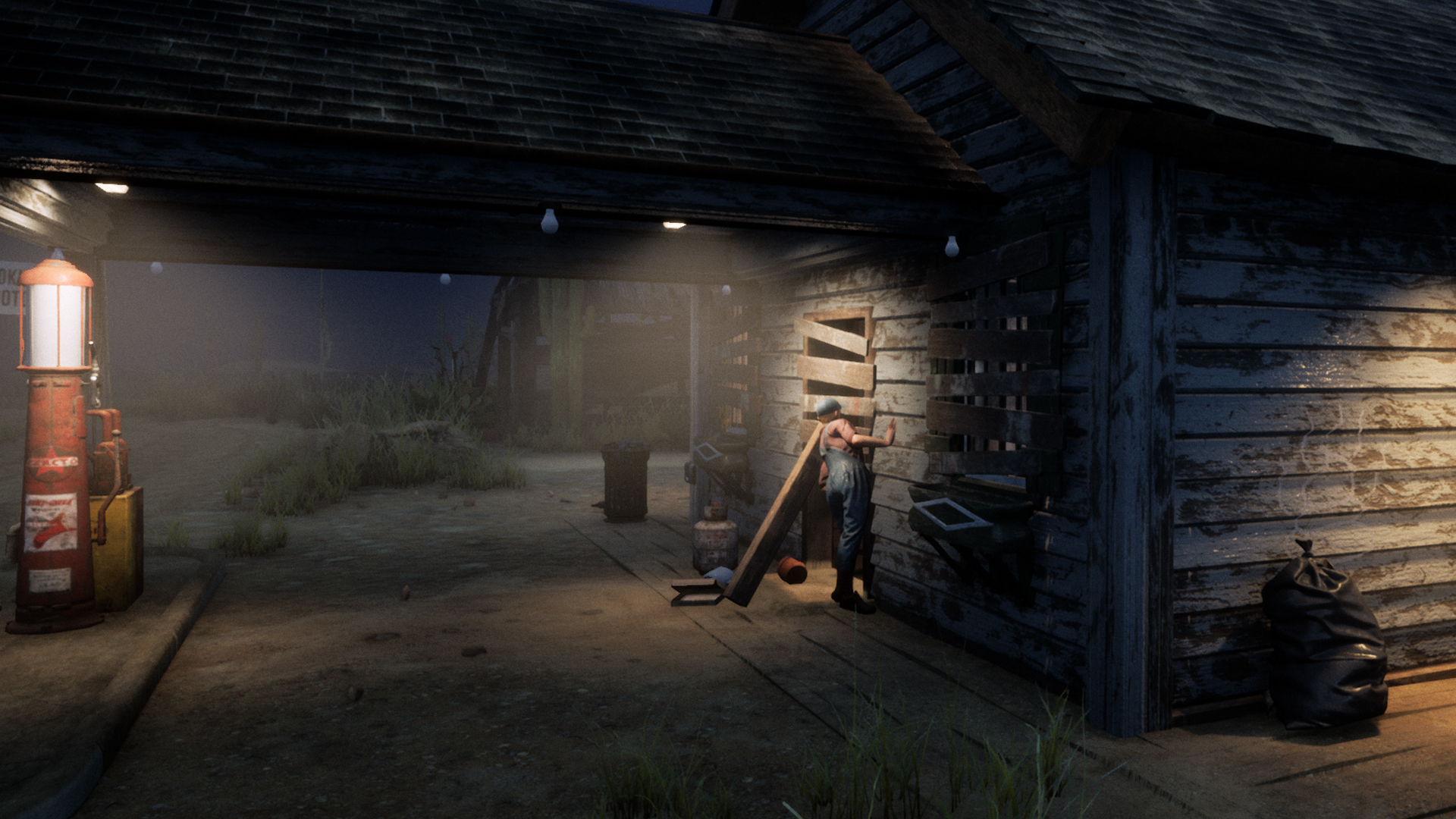 You all had the opportunity to meet Dennis and his wrath. To briefly summarise his impact, Dennis will occasionally come to your station and vandalize walls. You will then have to re-paint them to remove any inappropriate graffiti. Dennis will, however, vandalize only 3 walls at a time giving you plenty of opportunities to prevent him from doing more damage. We have added an alarm and an Anti-Dennis device that will notify you about the brat appearing on the station and provide you with necessary items to scare him off! Additionally, an option to disable Dennis entirely is also present in the game.


BUSES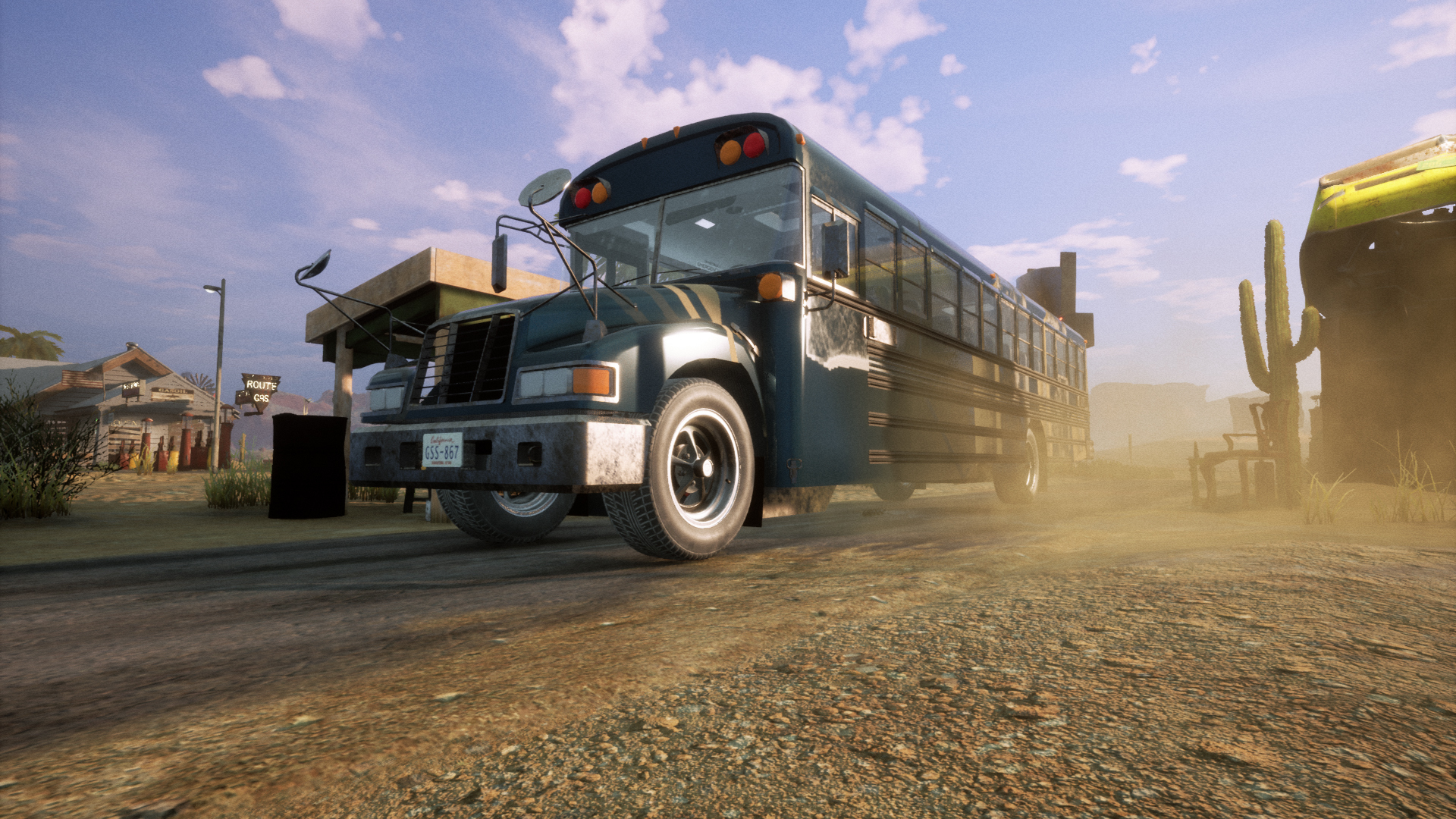 Maybe you've noticed that there is a bus stop next to your gas station. When you first purchase the estate, it is not operational, but later in the game you will have an opportunity to restore it and have busses stop by your station once again. This will however mean more customers coming in waves and demanding all sorts of services your station can provide them. You will need to be prepared for such waves as they can become truly overwhelming. Employees can help you out with all these tasks if you decide to hire them.


UNCLE & FAVORS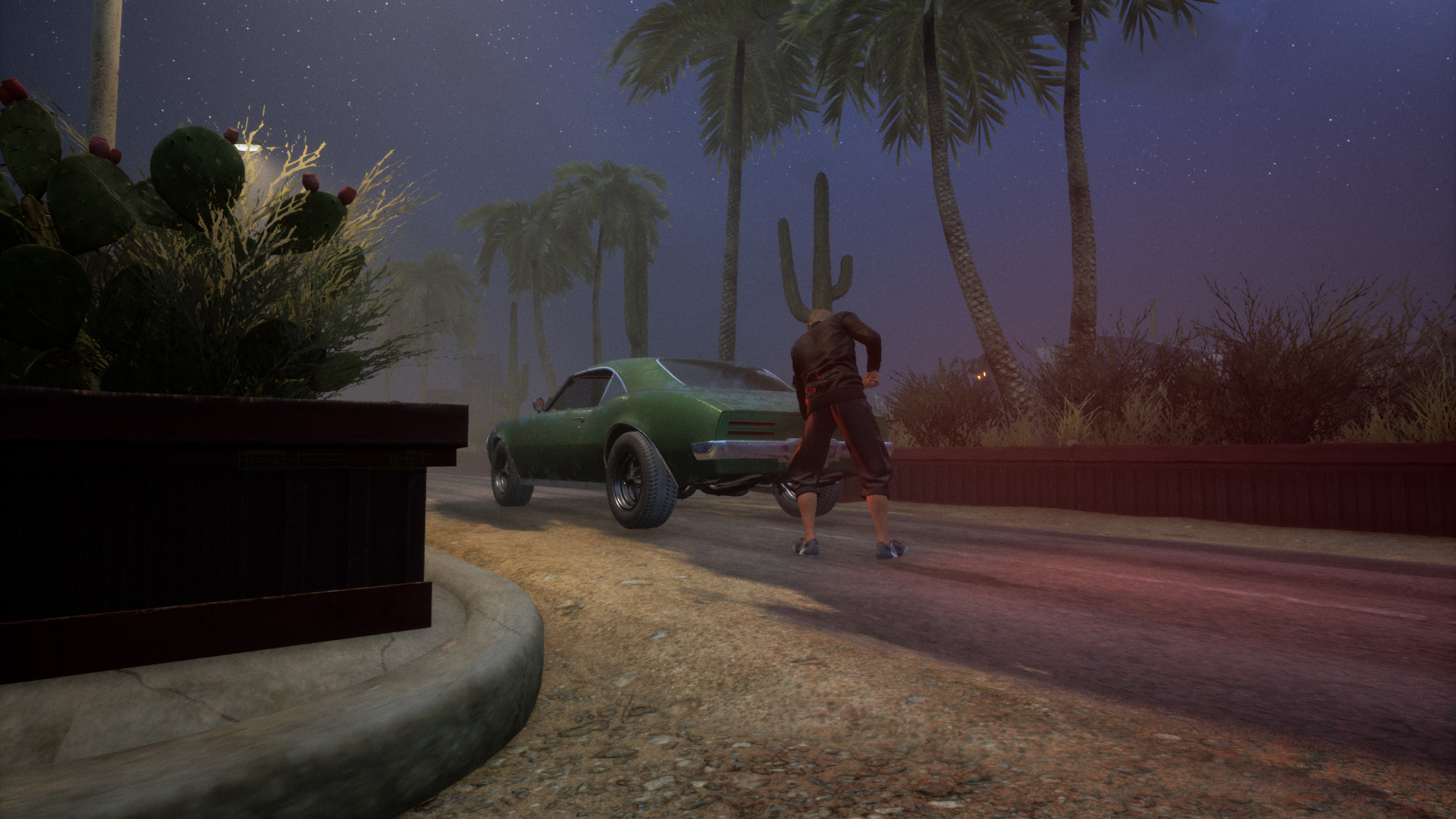 Not only have you met Dennis in the prologue, but you had a chance to meet the Uncle as well. He provided you with a loan to kick off your business. Later in the game, he will appear again and occasionally ask for favors that are not exactly within the boundaries of law. These favors might, for example, mean breaking into a certain amount of car trunks in a certain amount of time for various rewards. Apart from favors, the Uncle can also provide you with loans. But make sure to pay them off before the deadline to prevent any misfortunes. Your experience within the Prologue should have been a good indicator of what happens if you get on your Uncle's bad side.


CHALLENGES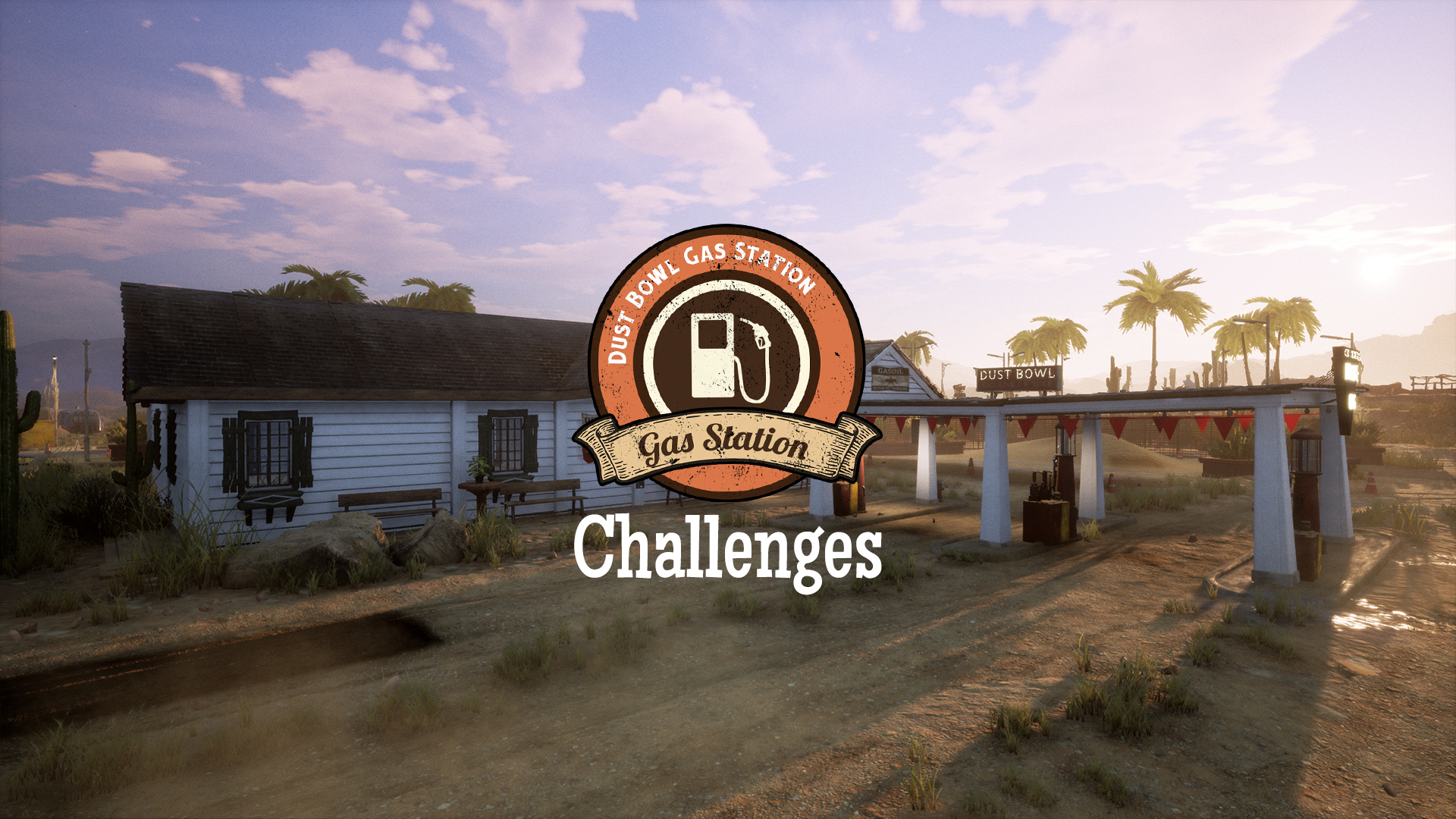 Throughout the game, but mainly after you finish the campaign, you will encounter a vast variety of challenges. Those mostly serve to increase the popularity of your gas station and thus give you more rewards and more opportunities. Challenges will appear randomly. Among them you can count such duties as refuelling 20 vehicles in quick succession, serving 10 customers in a row, and so on and so forth. As your business expands and you progress further, the challenges will get more involved and difficult to match the current level of your gas station.


SANDSTORM & WEATHER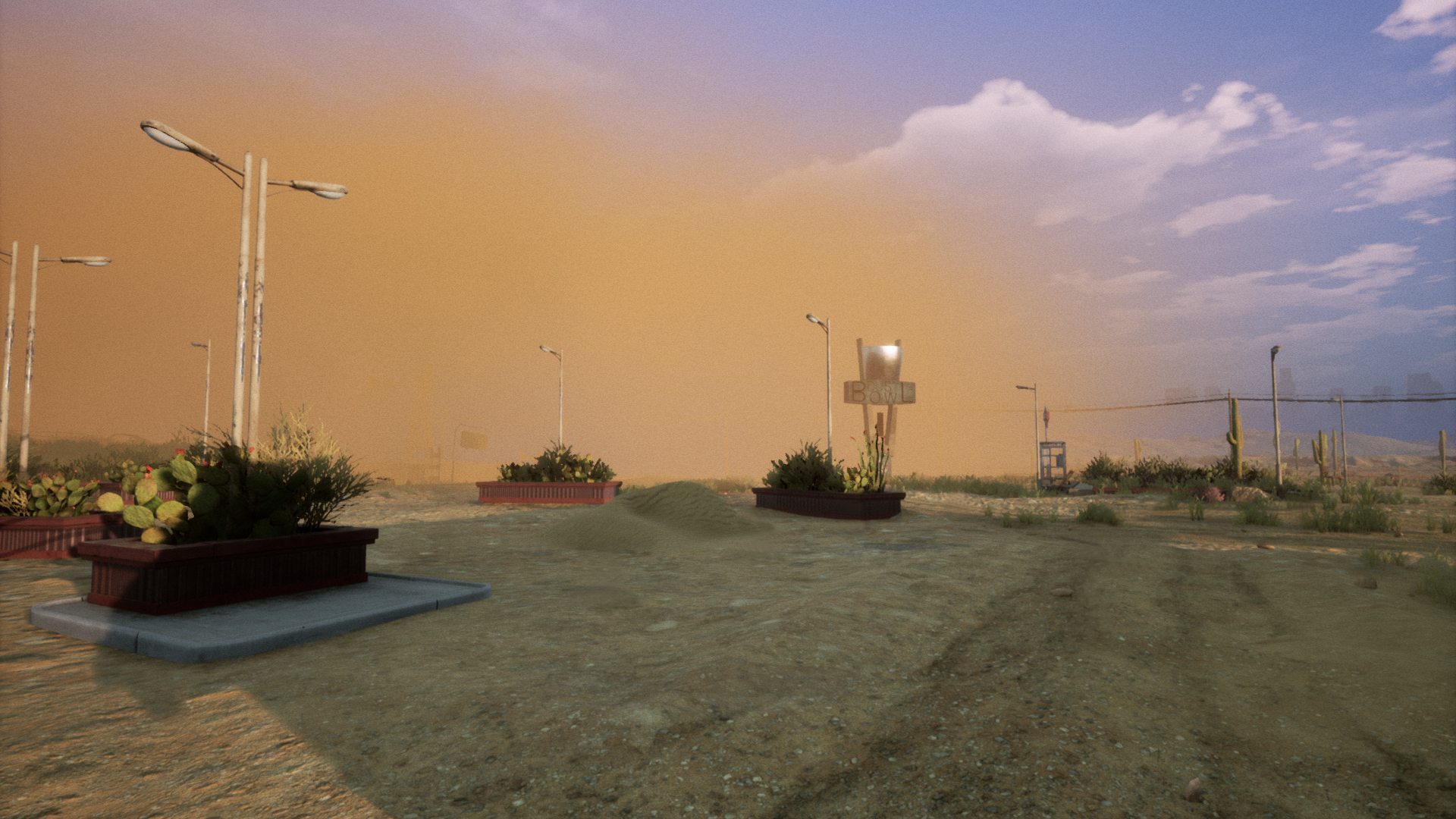 Since you are based in the middle of the desert, the harsh conditions of the environment around you will be blatantly noticeable to you and your station as whole. We've touched on the topic of wall paint degradation before, but from now on dusty walls will be the least of your worries. Sandstorms might randomly appear out of nowhere causing troubles that will need attention after the disaster is over, so don't leave Rudy too far away. That said, you shouldn't be leaving your station during such a storm at all as your visibility might be extremely limited.

Interesting fact: The name of the gas station - "Dust Bowl" - is actually inspired by the true event of the same name that happened in the region in the 1930s.


As you can see, there are plenty of things that are constantly happening at your gas station and all of them will definitely keep you busy. Because of that, make sure to hire some help and maintain your gas station regularly. Don't forget to keep everything clean, restock supplies and always expand! Oh, and definitely make sure to close your Warehouse doors, you know… just in case.