Welcome to the Social Modding Club,
We are a group of gamers that play all the great online mods which sometimes don't have huge user bases. Please join or track the group, enjoy the events, and post your own events and gaming requests in the forum. I have also setup a Steam group that will mirror the gaming events posted here to help bring more gamers together. Below you will find information about the upcoming events for this week:
---
Date: Wednesday, Feb 24th 2010
Time: 5pm until 8pm EST
Mod: The Haunted
Download: Link
The Haunted is an interesting UT3 mod that combines 3rd person zombie killing action with online co-op and battle modes that also let you spawn and play as the zombies. It recently won the 'Make Something Unreal Contest' so what better way to celebrate than to fill the servers and go zombie hunting. It has a couple dedicated servers and is the type of game that needs other online players so join us Wednesday. Also you may want to head over to The Haunted-Custom Content mod which has a bunch of extra maps to download and play for The Haunted.
---
Date: Saturday, Feb 27th 2010
Time: 2pm until 5pm EST
Mod: Empires
Download: Link
Empires is a mod for Half-Life 2 which combines the RTS and FPS genres with each team choosing from 4 classes and one player becoming the commander on each side. The commander builds the team's base and plays a RTS game while the team purchases and all kinds of customizable vehicles and assaults the opposing team. It has been out since 2007 and has seen steady updates and improvements with version 2.25 due out sooner than later. So lets get back into the action and enjoy this great genre mixing mod!
---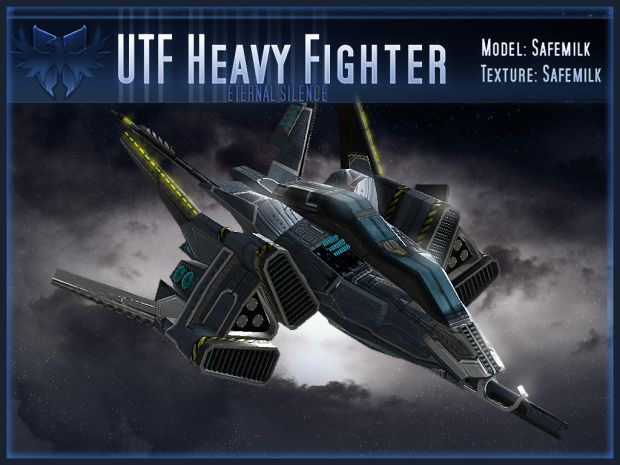 Date: Sunday, Feb 28th 2010
Time: 2pm until 5pm EST
Mod: Eternal Silence
Download: Link
Eternal Silence is an online multiplayer Space Mod built on the Source Engine. It combines both aerial dog fights with a variety of space craft and the ability to dock and seize the enemy's capital ship in FPS combat. The combination can lead to some great gaming moments that are hard to duplicate. The mod does have a little learning curve so join us all as we get back into the groove and blow each other to pieces. The mod is hosted by Steam so it does require a Steam account which is free. Speaking of Steam, feel free to join the Steam group I created to help the group communicate and grow. Hope to see everyone online this week even if only for a game or two!