Welcome to the Social Modding Club, we are a group of gamers that play all the great online mods which sometimes don't have huge user bases. Please join or track the group, enjoy the events, and post your own events and gaming requests in the forum. I have also setup a Steam group that will mirror the gaming events posted here to help bring more gamers together. Below you will find information about the upcoming events for this weekend:
---
Date: Saturday, April 17th 2010
Time: 2pm until 5pm EST
Mod: Project Reality
Download: LINK
Project Reality is a mod for Battlefield 2 that creates a more realistic combat environment by adjusting physics, visual effects and game play formats. It has a higher learning curve since it increases the difficulty due to stronger weapons and a generally more strategic player base. If your looking for a challenge then this is a good mod to try out. They just released a new update to version 0.9, so join us this Saturday for some fun.
---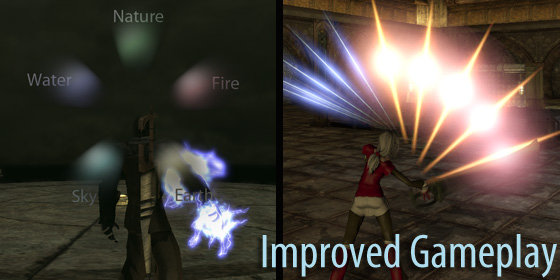 Date: Sunday, April 18th 2010
Time: 2pm until 5pm EST
Mod: Coda
Download: LINK
Coda is a free stand alone indie game that utilizes the UDK engine. It uses a mix between sword fighting and spell casting that requires players to balance both in order to win. It has a very deep combination system that can be intimidating but is fun to just play around with and test new techniques. I would suggest watching the video tutorials on their site for more help. Join us on Sunday to check out their new stand alone version just released. Check here for the list of servers and players: Click me