So things have been going really well in development, and we have a new gameplay video to show it all off! This is part 5 in the series of "Whenkheliio's Adventures in Ahkranox" and it does a really good job of showing the different areas of the game and how they're coming along!
Also, Carrie has done another picture for us! This one is of my favourite character in the game!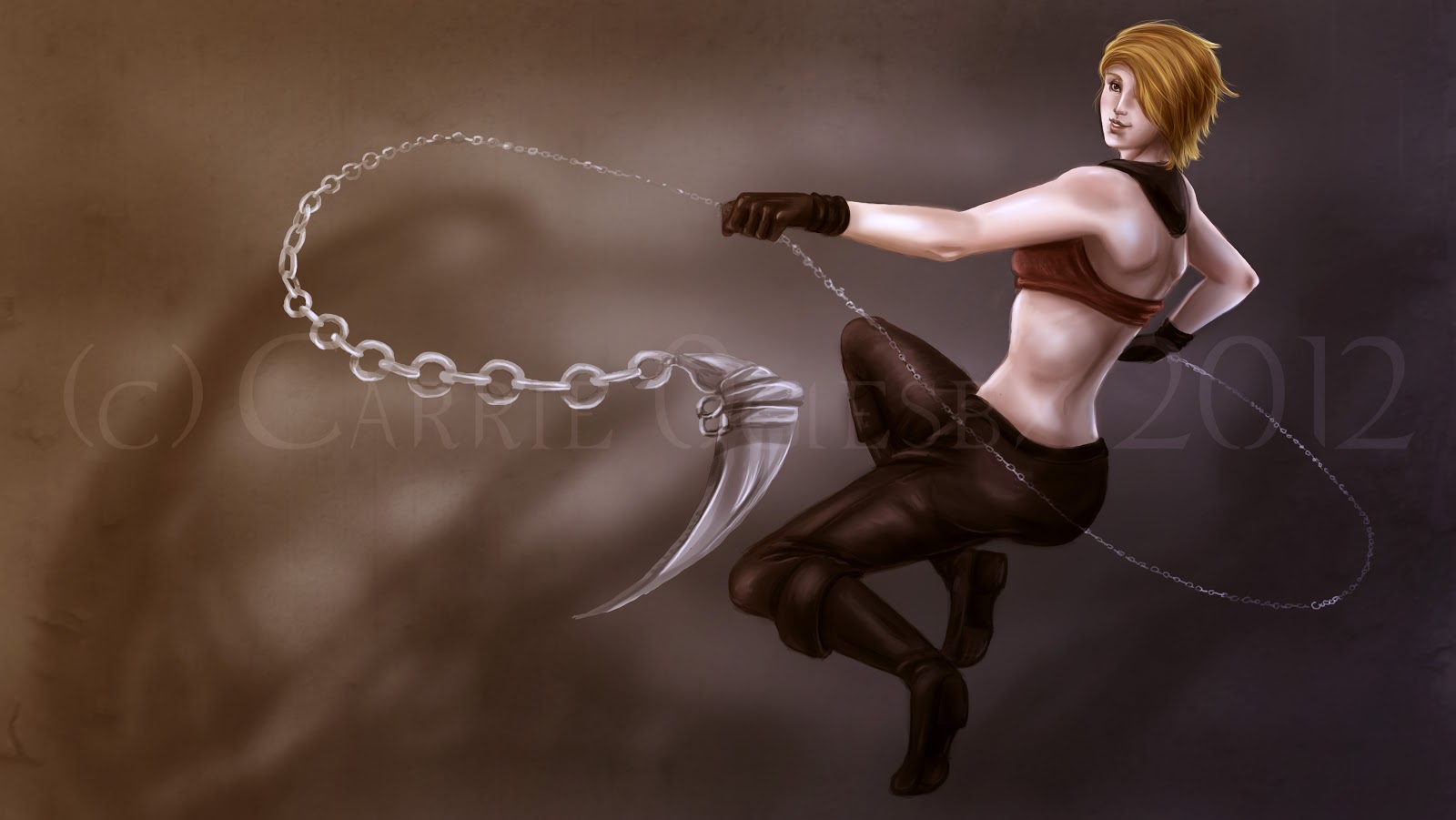 Also, a REALLY big thanks to everyone who voted for us in the Indie Game of the Year nominations! We've made it into the top 100 thanks to you awesome people, and we thank you again for your votes now that the top 100 are being voted for! Let's see if we can place this year!
I hope you're all gearing up to have a great holiday time for the end of the year! Whatever way you go, enjoy yourselves, have fun and keep an eye out for the next update!