I finally managed to create
working multiplayer system where u can challenge other players best times. The
whole menu screen was remade and I ve added some smooth camera movement. Read
more if you are interested ;)
New MYSQL and FTP hosting
Yesterday I moved our databaze to the better hosting.
The data are recieved/ processed like 5 times faster and also It s more stable
(old hosting had problems with connectivity at least 10 times a day. It`s still
free so sometimes there are problems but still better than nothing.
Top players
I ve added top 5 players screen to the menu. Now you
can see colors and names of players with most points, best times or best
wins ratio. (the names and points are show on mouseover)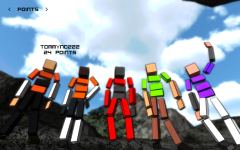 Challenge board
...where u can check your stats like rank, wins, looses, your best times, and points.
Moreover u can try to beat other players best times and earn points for every second that you are better than your opponent. (This point system is not finished ... It will be improved so it will be more playable) Also u can only challenge 10 players whose ranks are just before your`s so you have to move through the scoreboard gradually.
The possibility to challenge your friends by writing their name is not finished yet.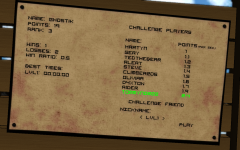 Climbing match
Multiplayer is not realtime (we have no servers for that :/ ) Your opponents
moves are downloaded from MYSQL databaze (from his best time - round) so you can see your opponent's movement as if he was actually playing his best round.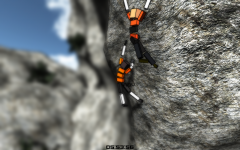 And the gameplay ;)
Check news. The beta test will be soon.