Game Update Sa, 21.march 2015



Misc Stuff:
Due lack of time (and RAM) we decided to remove the Allied Team and keep the game
with Axis and Red Army only. (Because the Soviet weapons are more cooler than the
U.S. weapons haha xD :P)
We expanded the Class Editor abit (mostly on request) with a few more things.
You can now access the class editor from ingame menu and you can also now (finally)
select and play as a female playermodel.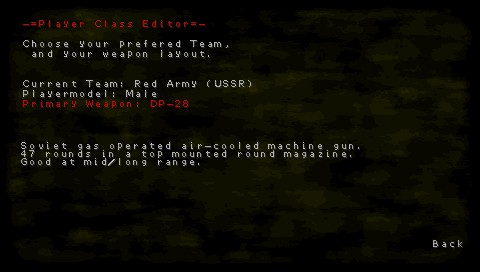 Gameplay releated:
Bots have been improved! They will now hopefully never act like a weird fart, and they can now
also use the knife.
Also the players will now able to select the bots skills (from N00b to veteran difficulty) and the
bots weaponlayout (own layout, same as player etc..)
Last but not least: The bot chat simulator is completed..
They will now randomly leave a message when connecting, leaving and when they are getting
killed :D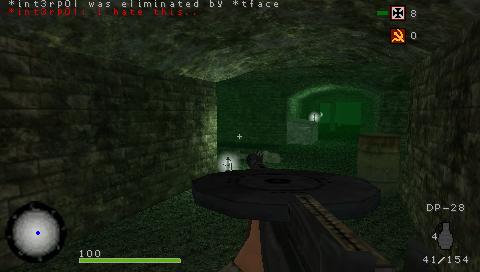 Upon reqest we added the FG-42 paratrooper rifle back with the telescopic sight.
This is the only scoped weapon in the game now (and its very opwerfull).
Idle: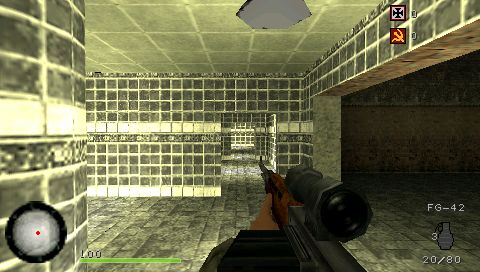 Look thru the telescopic sight: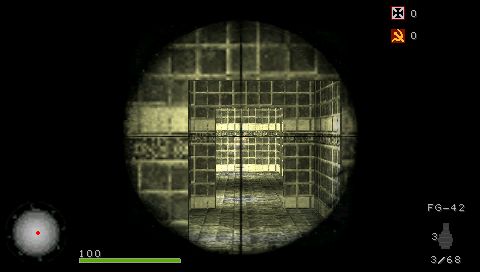 Maps:
The final maplayout is still WiP, we might need to kick out some maps due beiing laggy..
A Beta release is aimed for Easter 2015. Depending on the feedback we will decide whats
happening with the PSP port in the future.