To be in successful in battle, one must not only have adequate leadership and troops, but they absolutely must have adequate supply. War & Valor will encourage a greater scope of war that is not always captured in video games.
Players will be able to disrupt active enemy supply lines when an active area of operation is in progress. Equally the country who owns that supply line can send troops to defend it against attackers.
An active area of operation is defined as a hot combat zone (or town under siege) in correlation with the theatre map. When a side decides to attack it (which occurs by a side vote of top three options presented by player leadership) the town becomes a playable zone by both sides. It is at this point the supply lines become active and ready for intervention.
Historically special units were dispatched to attack enemy supply lines, such as the British SAS and German Brandenburgers. These special units will be introduced to War & Valor with a primary purpose of conducting clandestine operations such as supply interdiction and other unique missions specific to them, all of which interact and impact the global theatre situation.
Pictured: SAS Troops armed with their heavily armed jeeps protecting Allied supply lines at night.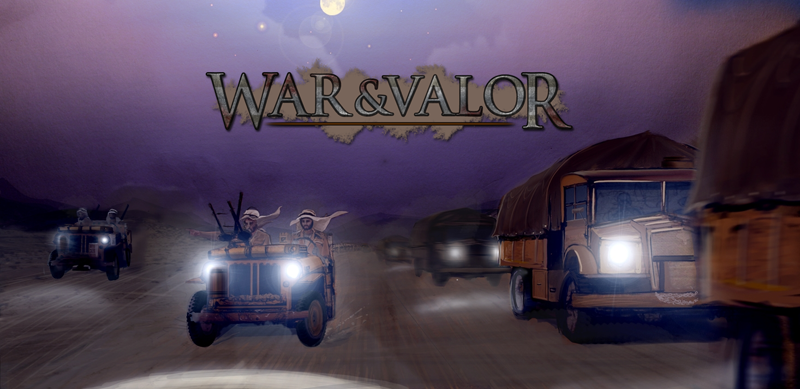 The British Special Air Service (SAS) first formed in WWII by the, "Phantom Major," David Stirling. Their impact on the Deutsches Afrikakorps was profound and they quickly gained fame on both sides. Their missions ranged from raids, intelligence gathering, escort and several other clandestine mission types.