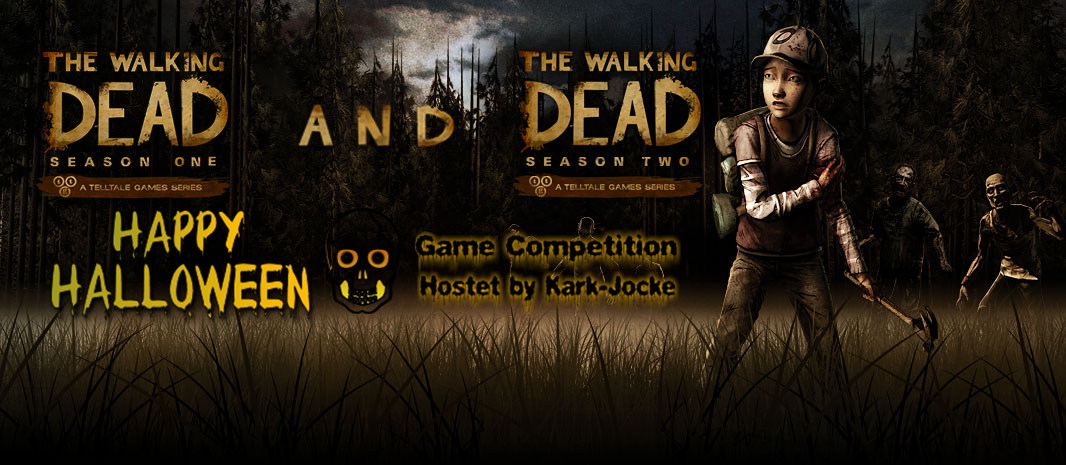 ~ The Walking Dead The Game Season 1 and 2 ~
~ Some information about

both

seasons ~
~ But remember that this news contains a lot of spoiler alert ~

The Following summary is a broad overview of the work, describing the major events occure That regardeless of player choice. Some specific elements not listed here will change based on the impact of player choices.
The game opens with Lee Everett on his way two prison after his Conviction in Atlanta, Georgia. En route, the deputy sheriff's car in wooden he is traveling strikes a walker and careens off-road. The officer is killed in the crash, and Lee takes shelter in a nearby home, discovering a little girl named Clementine hiding in her tree house. After learning That here parents had left for Savannah Previously, Lee offers to protect and care for Clementine, and help here findthem.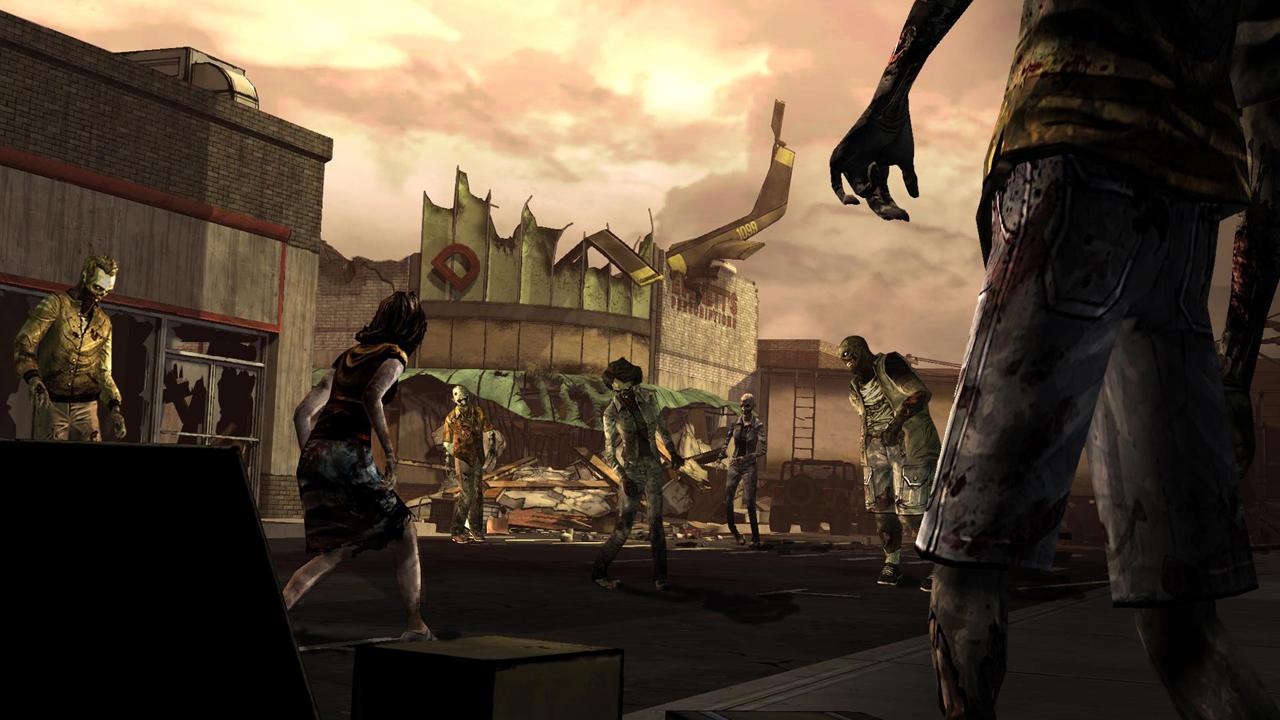 They then travel to a nearby farmstead, owned by Hershel Greene, where Lee is introduced to Kenny, his wife Katjaa and their son Kenny Jr. (nicknamed "Duck"). When Shawn, Hershel's son, is lost to a walker attack, Hershel banishes the group from his home.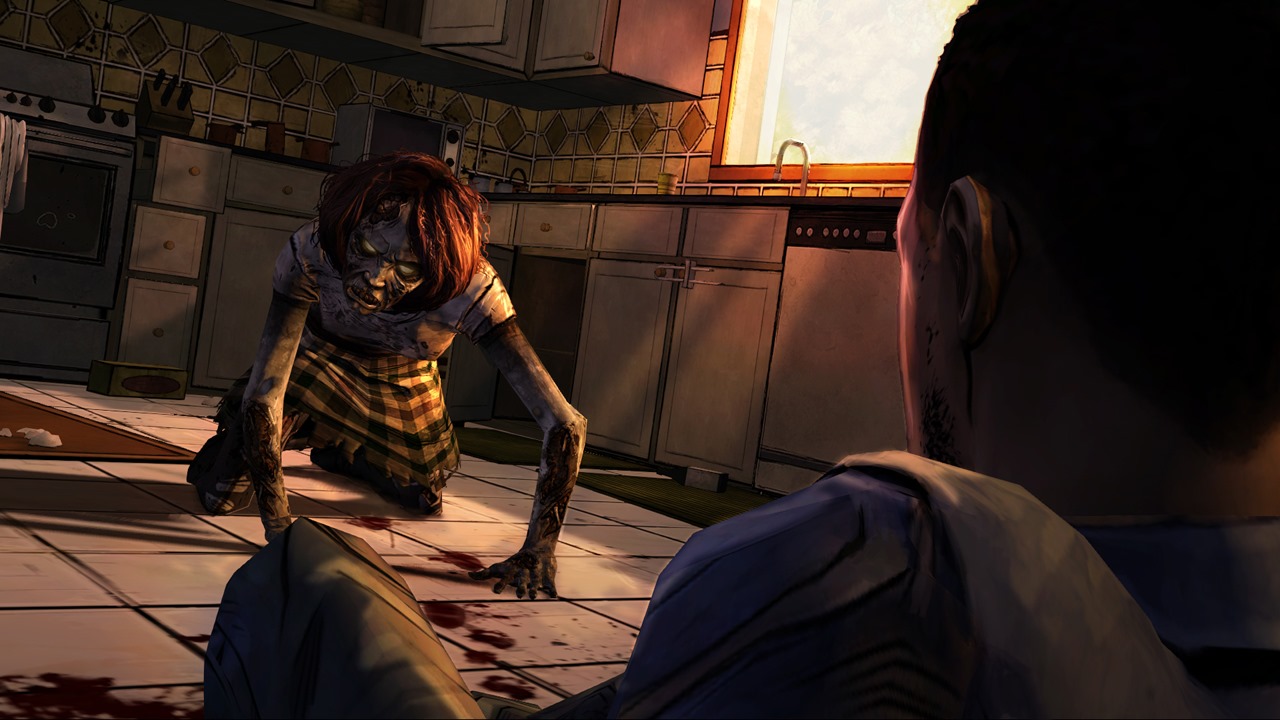 Lee and Clementine join Kenny and head towards Macon. There, they find shelter with several other survivors in a drugstore that had been owned by Lee's family. While trying to recover medicine from the pharmacy, they set off the alarm and are forced to abandon the store, finding safety in a motel with a defensible perimeter.
---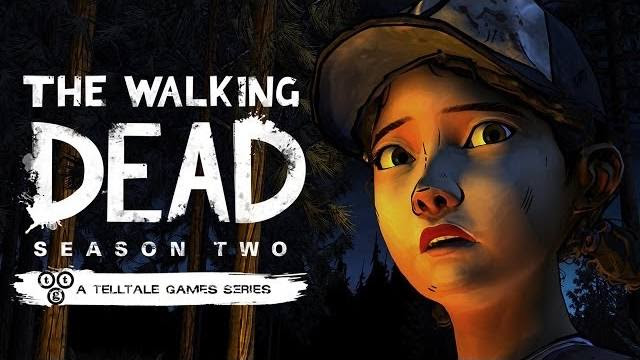 [
The Walking Dead The Game Season 2

]
.
Several months after the events of "No Time Left", Clementine is travelling with Omid and a visibly pregnant Christa after it's assumed that they reunited outside of Savannah. Stopping at a public restroom next to Gil's Pitstop, the trio discuss the name of Christa's unborn child before deciding to clean up.
After heading into the female restroom, Clementine puts her gun down and begins to clean herself up but accidentally drops her bottle of water and heads into a stall to retrieve it. After retrieving it, she hears someone coming in. Having left her gun by the sink, Clementine stays in the stall as the stranger, Michelle, retrieves the weapon.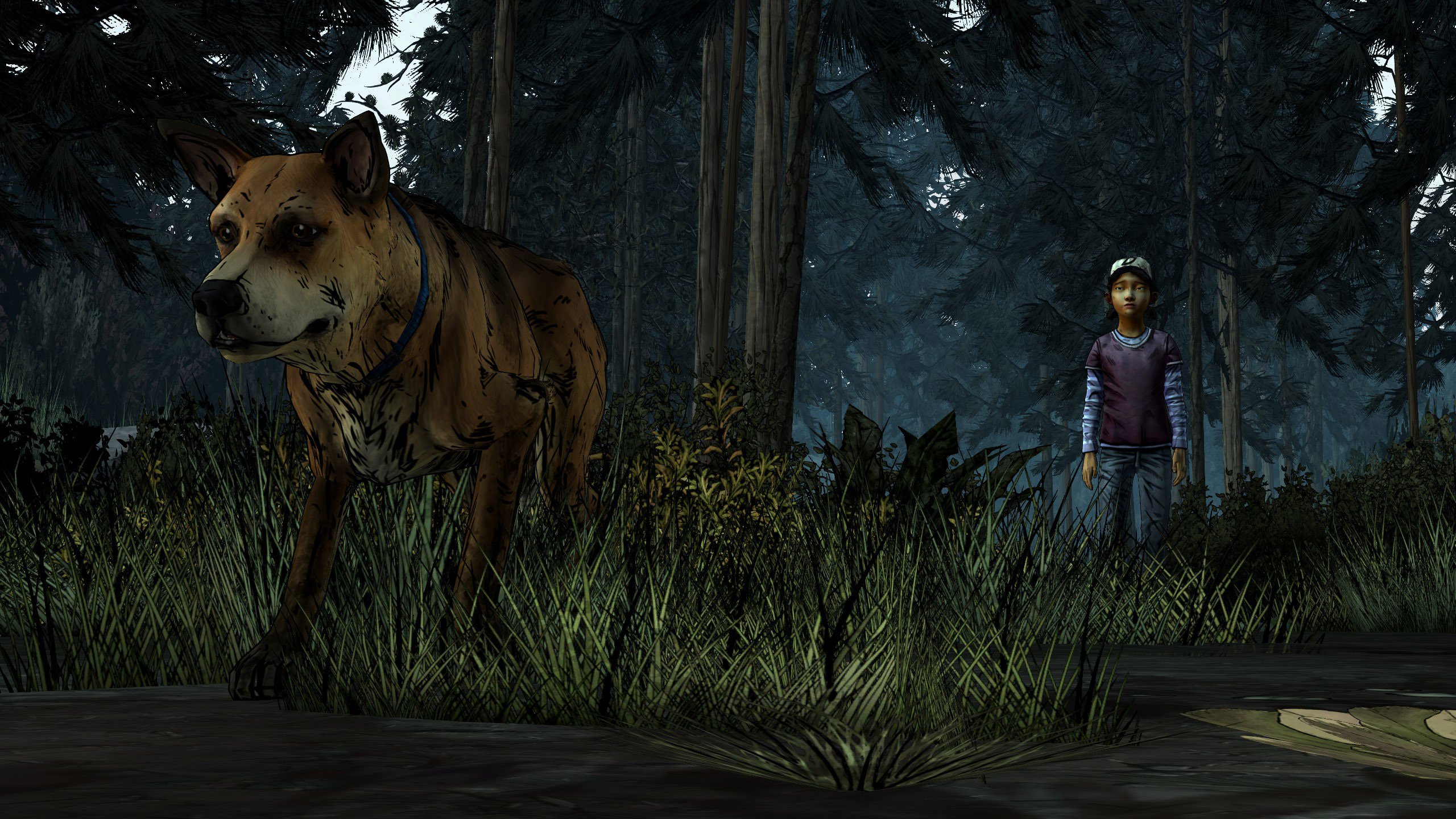 However, Clementine accidentally makes a noise, causing Michelle to coax her out at gunpoint and demand that Clementine hands over her possessions. Suddenly, Omid enters the room and realizes what is going on. He takes a stealthy approach and sneaks toward Michelle, but the door closes loudly, causing Michelle's reflexes to turn and shoot, killing Omid. Christa suddenly runs in while Michelle immediately drops the gun and apologizes. Christa ultimately kills her with a shot to the abdomen before cradling Omid's body.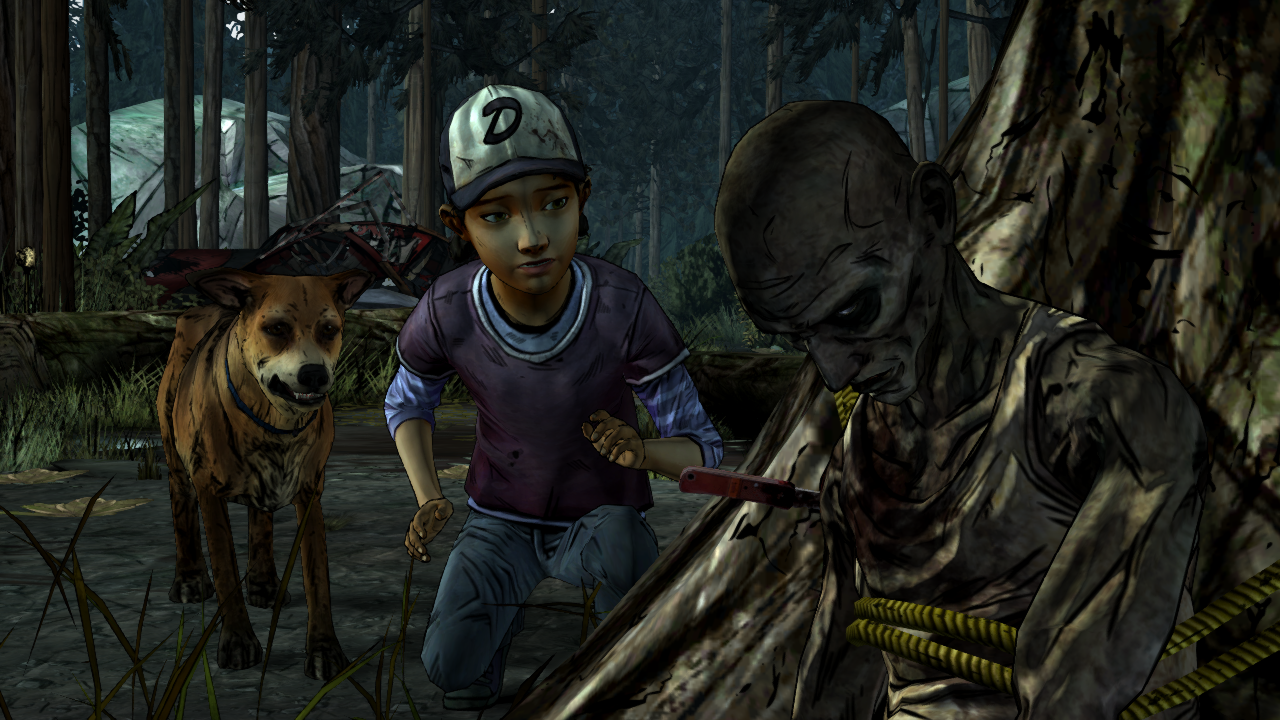 ---
More information about that is not needed to know that this game is amazing well made. This is the last game to be released for Halloween competitions. Winner of the competition will win both games of The Walking Dead and it is only one that can win this. Winner of the contest will all be allowed to know November 1, 2014. To see who wins, visits K-S competitions page here on ModDB.com
I also see that some people have difficulty to understanding the rules of how to be in the game competition. If there are any questions or misunderstand, when it is about the rules for the competition.
---
Game Competition (Outlast)
~ Answer the

following

questions to

win ~
Question 01: If it has started to come zombies to the world. What is the first thing you would done

?
Question 02:

To survive

.

Would you have

been searching for

survivors

to

a

create

a group

or

try

and survive

by yourself

.
Question 03: It is your choice, to rescue a person who knows very well where you can find a lot guns or one that knows how to find a lot of food and water and you can only save one of them because they are under a zombie attack and you do not have time to save them both. What would you have chosen?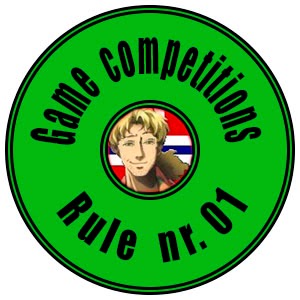 This competition is under the Rule nr. 01 - (Game Competition Info)
One lucky winner will be drawn in this competition.
This competition will expire 31.10.2014 - (The competition is now closed)
Those who win will be contacted by those who Sponsor this competition.
The game will be handed on PC through Steam.
To aid delivery through Steam friend one of the Sponsors.
To see Sponsor list refer to main blog here.
Sponsor

of

this

competition is: Kark-Jocke

~ I wish you good luck and may the best win ~