We managed to get the window and airlock system working so that players can get other players sucked out of the ship. Once this happens, the air quality in the ship quickly falls and players begin to lose health as they lose the ability to breath. Here it is in action:
We've also been working on getting the animations set and rigged for the characters. It's been a lot of work but you can finally see the characters using their poses in a third person view. We're now working on the first person animations and fixing any weight painting tweaks.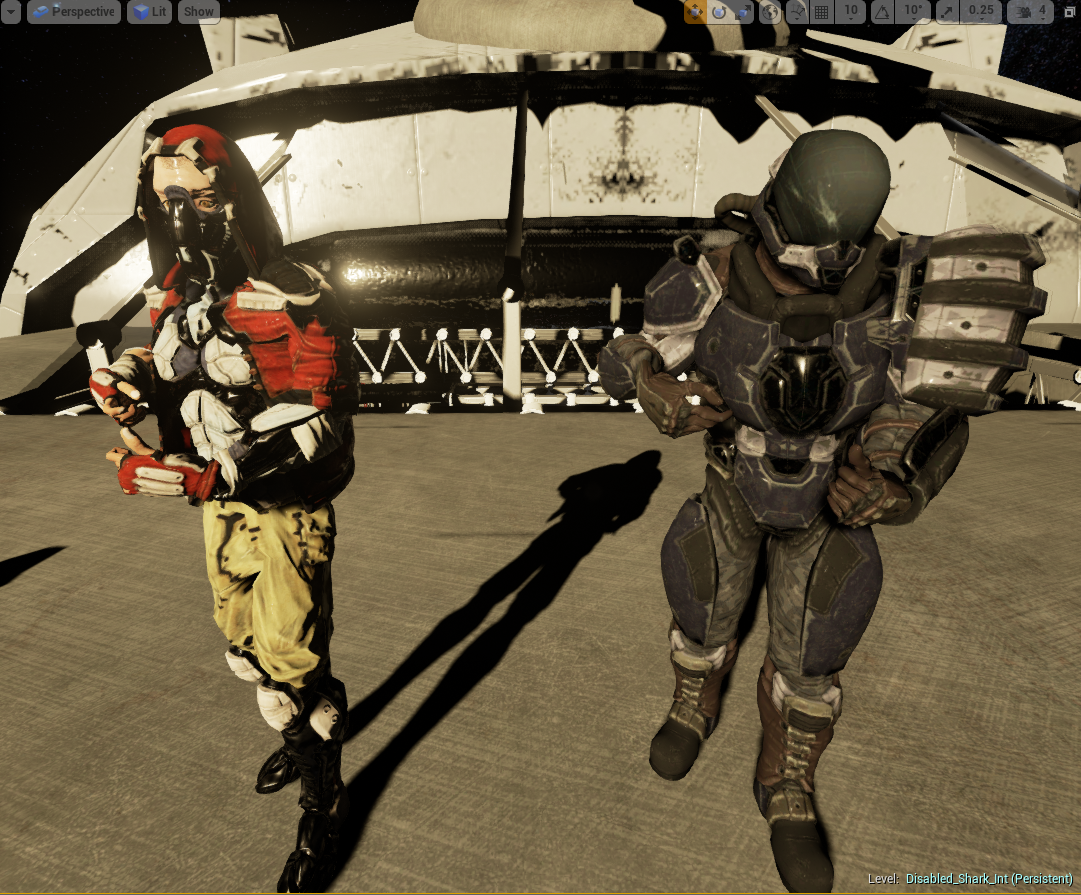 Here is the final image of the drone that you can pilot while piloting your larger ship at the same time. Drones will be used to quickly scout areas in space and harass other ships at will.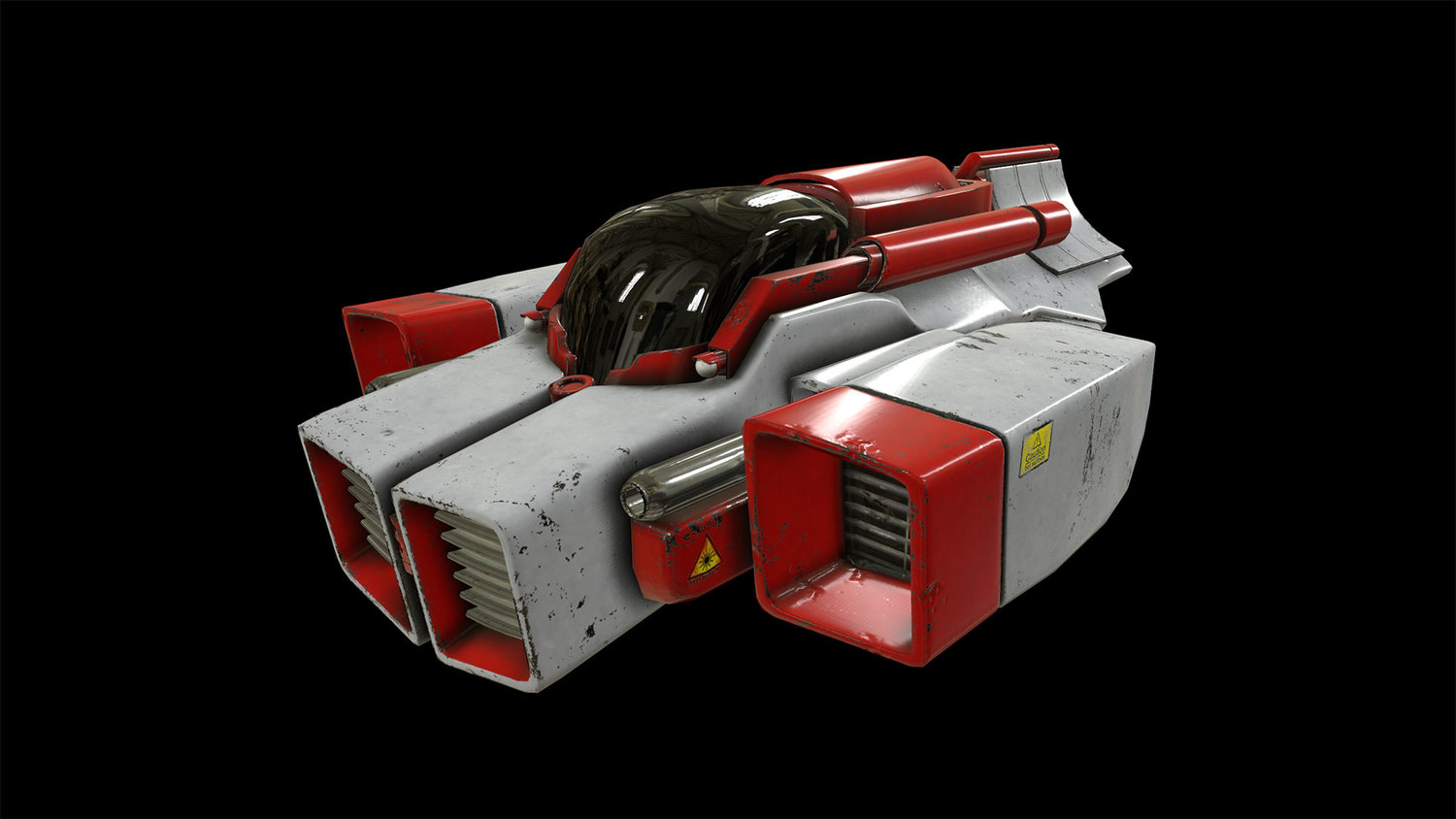 When players need to get to another ship, either to help them pilot the drones or to help them defend against a boarding, they will be able to use these pods to get there.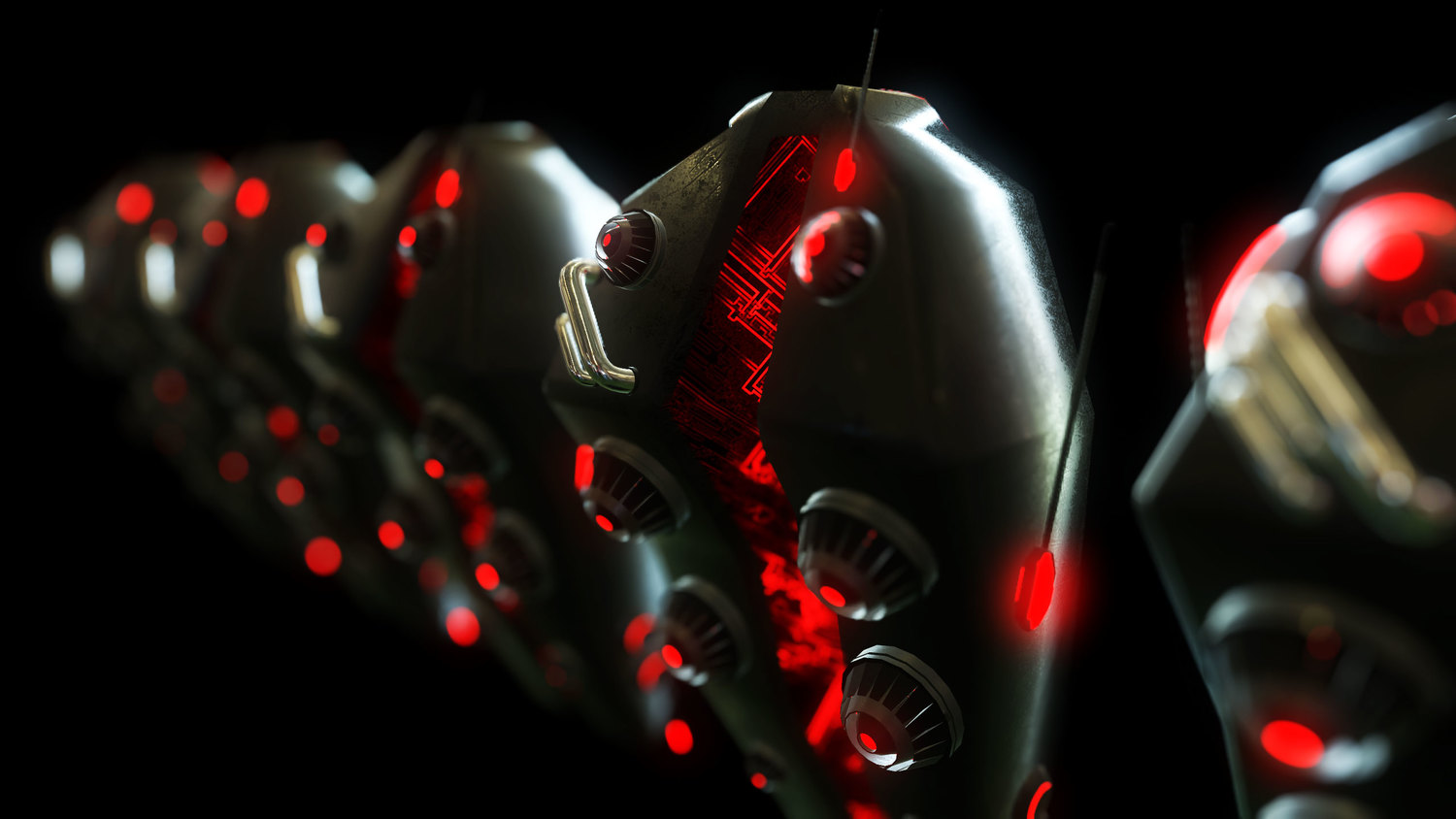 Med packs have now been made so that players can pick them up around the map to get health.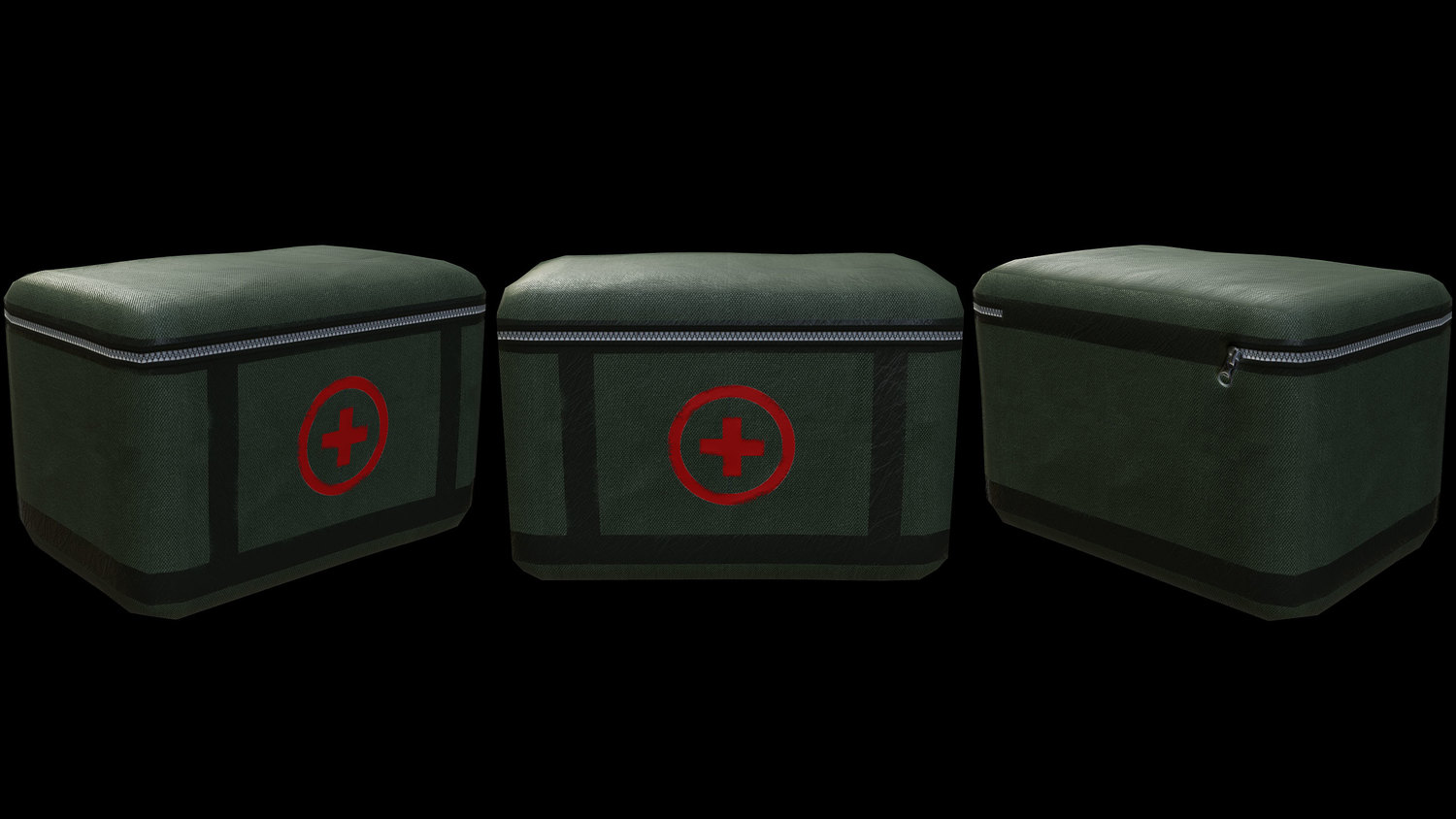 We've also been working on getting a HUD for the space battles and the FPS gameplay up. Here are the wireframe mock ups so far. Should have this finished and implemented by the end of January.