We're calling for help with testing the first public pre-alpha demo of Galaxy at War!
Galaxy at War is a prototype of a multiplayer sci-fi real time tactics/strategy game. It's meant to be all about tactical decisions rather than tech choices, research trees or reflex. We're aiming for simple mechanics relying on player choice to build complexity. Think real-time checkers, or (dare we compare ourselves to it) chess in space. What we currently have is a very early prototype, we've been iterating solely on game mechanics until now (so excuse the quality of art, GUI, usability etc).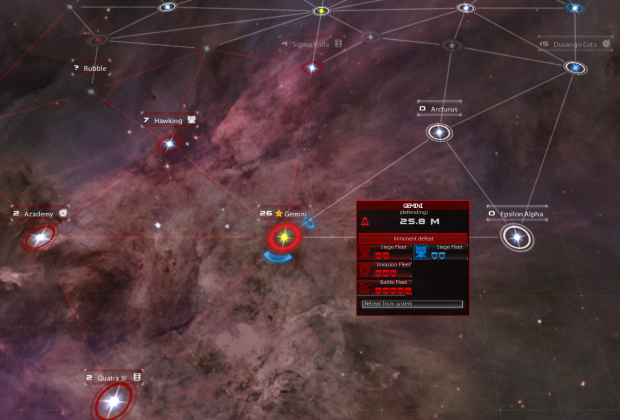 We'd like to ask for feedback to see if it's enjoyable or promising, if it's worth pushing through with the concept: what to improve, what to add and what to throw out, how to evolve the game to provide a simple ruleset but allow for rich tactical possibilities.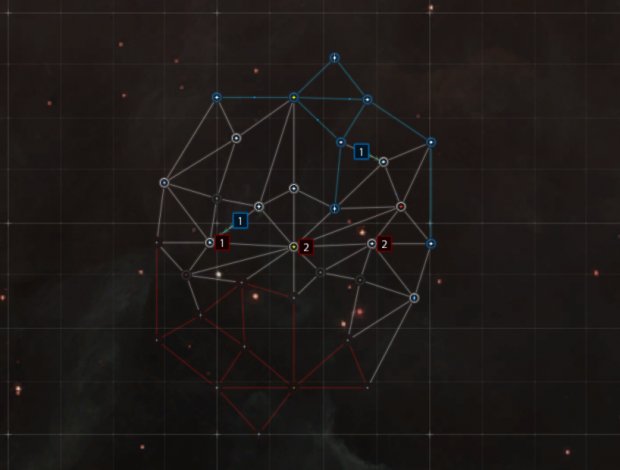 Test builds of the game can be downloaded here:
Inside each .zip you'll find a Game Cheat Sheet PDF. It's REALLY handy, as we have no in-game help whatsoever and things can be slightly confusing in the beginning;)
One last, very important thing: the game is 1v1 Player vs Player only (for now, we didn't want to waste time implementing AI with mechanics not fixed yet;)), you can't play it solo! Feel free to share it with your friends, or point them to this page! Set up a match and play a few games.
And please don't forget to share feedback!