Milo's Journey has been out for a little less then a month an in this time we haven't stopped working on trying to improve the game. So far we have released four content updates for the game. It now has more then 40+ levels with more levels being added regularly. We have listened to fan feedback and adjusted level difficulty, arrangement and worked on improving the game style by changing some of the graphics in game and adding some background objects.
During this time we've finished the iOS version of Milo's Journey. It is currently in review and we should know soon if it has been approved. It will be available on Iphone and Ipad devices. For more info on the iOS release and more remember to follow us here and on Twitter @VolGames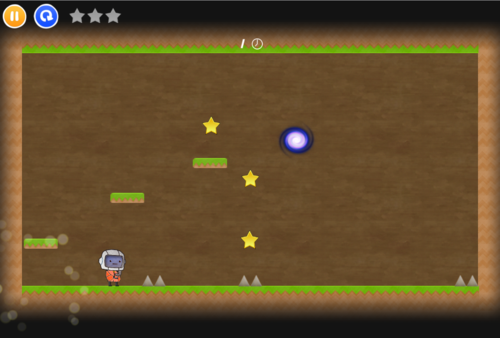 listed below are just some of the things we've updated.
Content Update #4 2/27
Improves Performance for some devices
Redesigned some level designs
Redesigned UI appearance
Changed some levels difficulty
Added adaptive camera zoom
Added Mine-Cart gameart
Content Update #3 2/18
Fixed level progress bug
Added Levels
Introduces Enemies
Improved start screen
World Warp bugs fixed
Various bug fixes