Dear players,

In this week's update, I want to present you more news regarding the upcoming "Economy & Colonization" update involving a brand new story line and an in-game tutorial.
Tutorial
If you are currently playtesting Galactic Crew II you most likely got access to the beta, because you already own Galactic Crew. In this case, you know the core game mechanics. However, new players should get the opportunity to learn the game's basics. Therefore, the upcoming update will include a tutorial, that covers all basics of the game.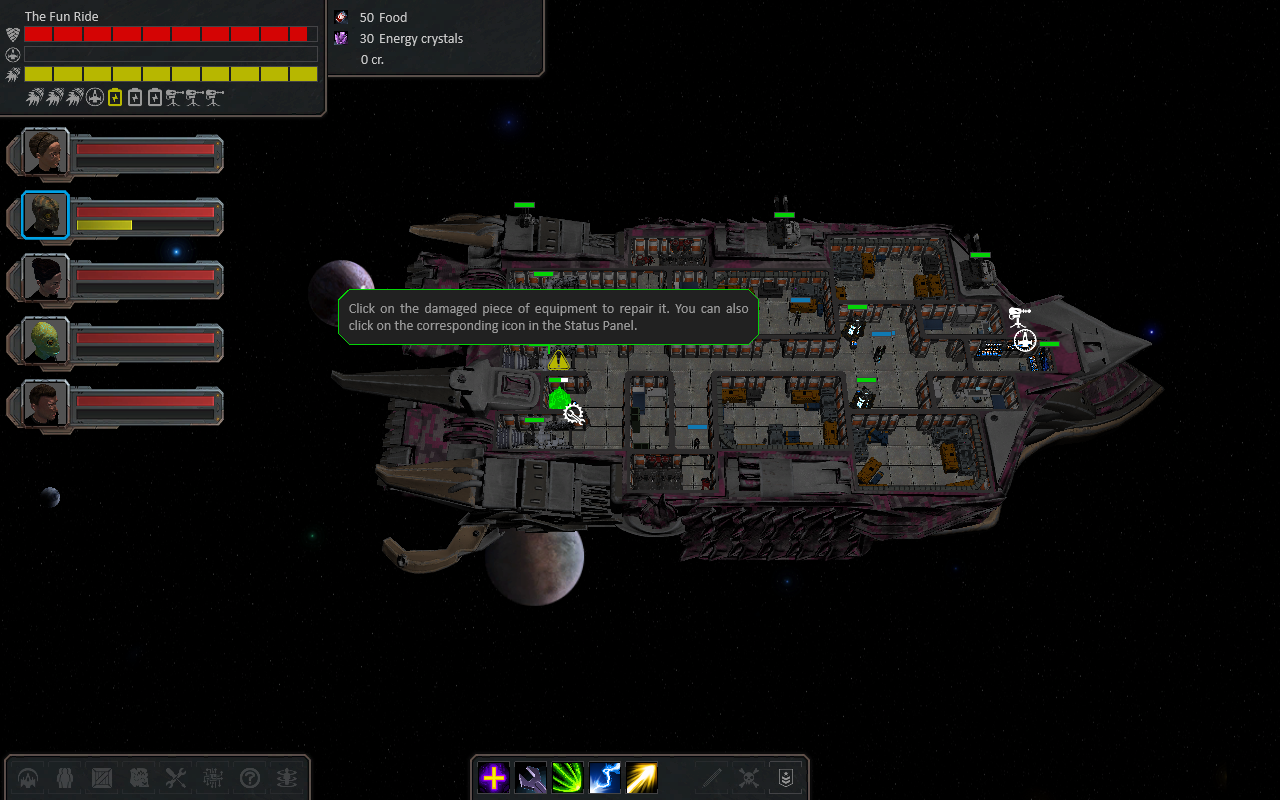 The tutorial will hold your hand and explain every stage of the game step by step. You will be introduced into the possibilities when creating a new game and how each action works. You will learn how to control your characters and execute any task like repairing equipment, healing crew members, etc.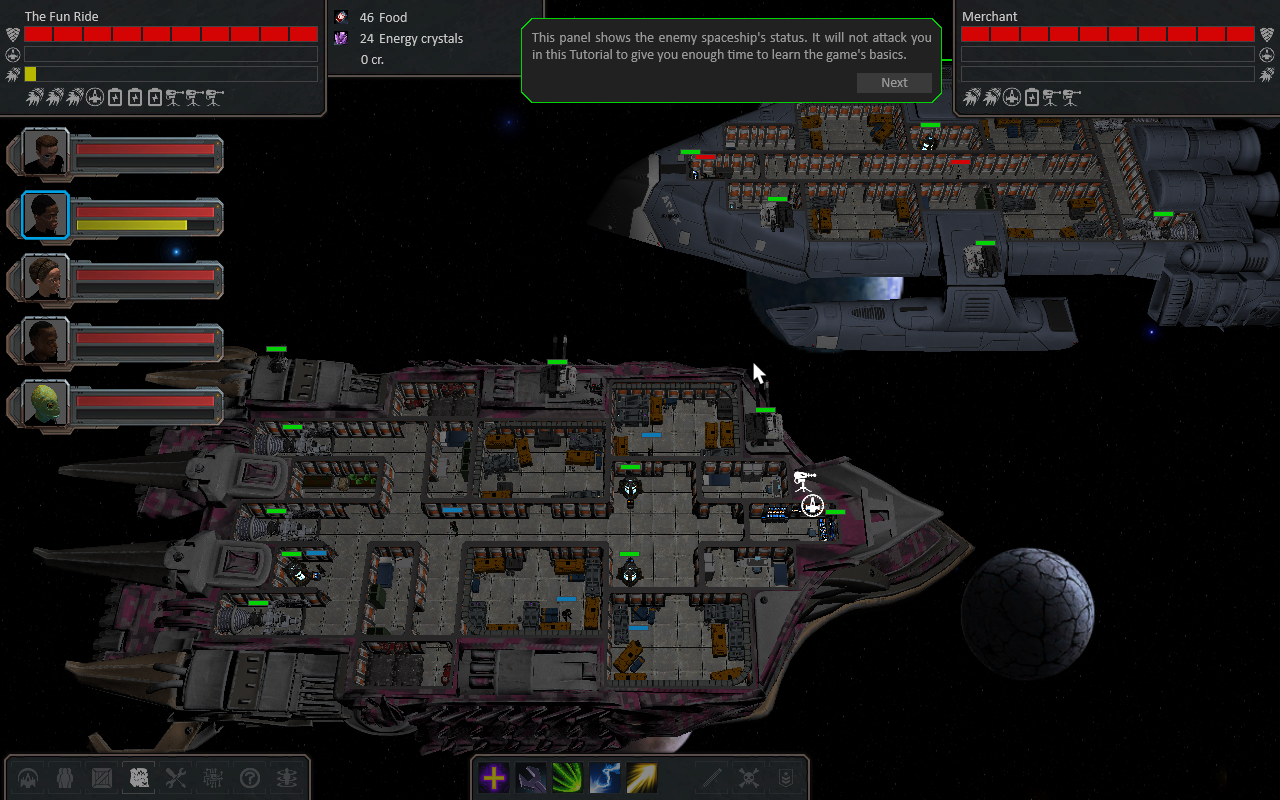 In addition, you will also learn what each important element of the game means. The tutorial can't cover all aspects of the game, because it grew very complex, but it will give you enough information to get started and to get to know the basics. However, it leaves enough room for you to explore the game in-depth by yourself.
Story line
One feature that was very popular in Galactic Crew was creating your own custom game experience when starting a new game. The upcoming update will feature the first story line that also covers some fundamentals of base building and trading! All you have to do is to add the proper card to your next game.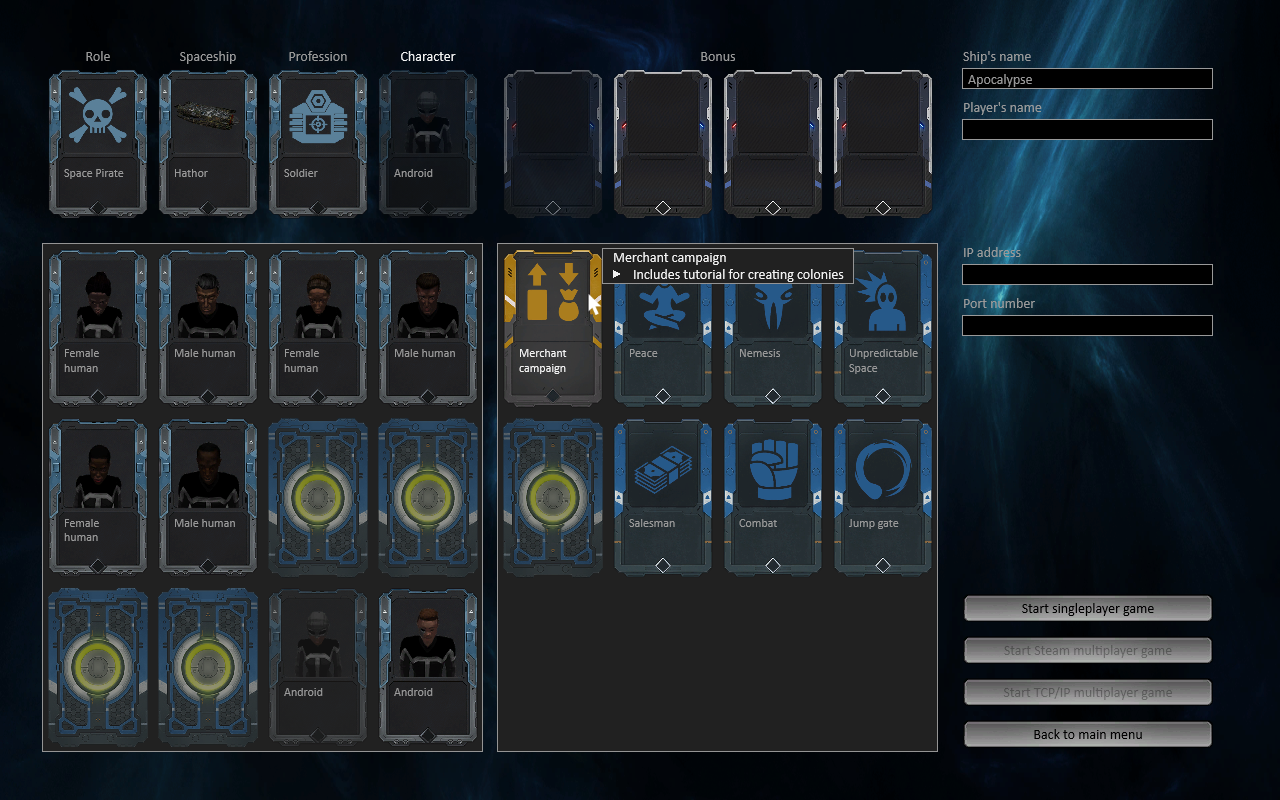 The main focus of the story line is trading and the life as a merchant in outer space. However, there are occasions where you can decide how the story shall continue and you can either choose between simple logistics, honest work, and brute force. You can write your own story. I do not want to tell you too much about it, but it involves new forest planets that add completely new environments and scenarios to the game and each type of already existing planetary scenarios got more content!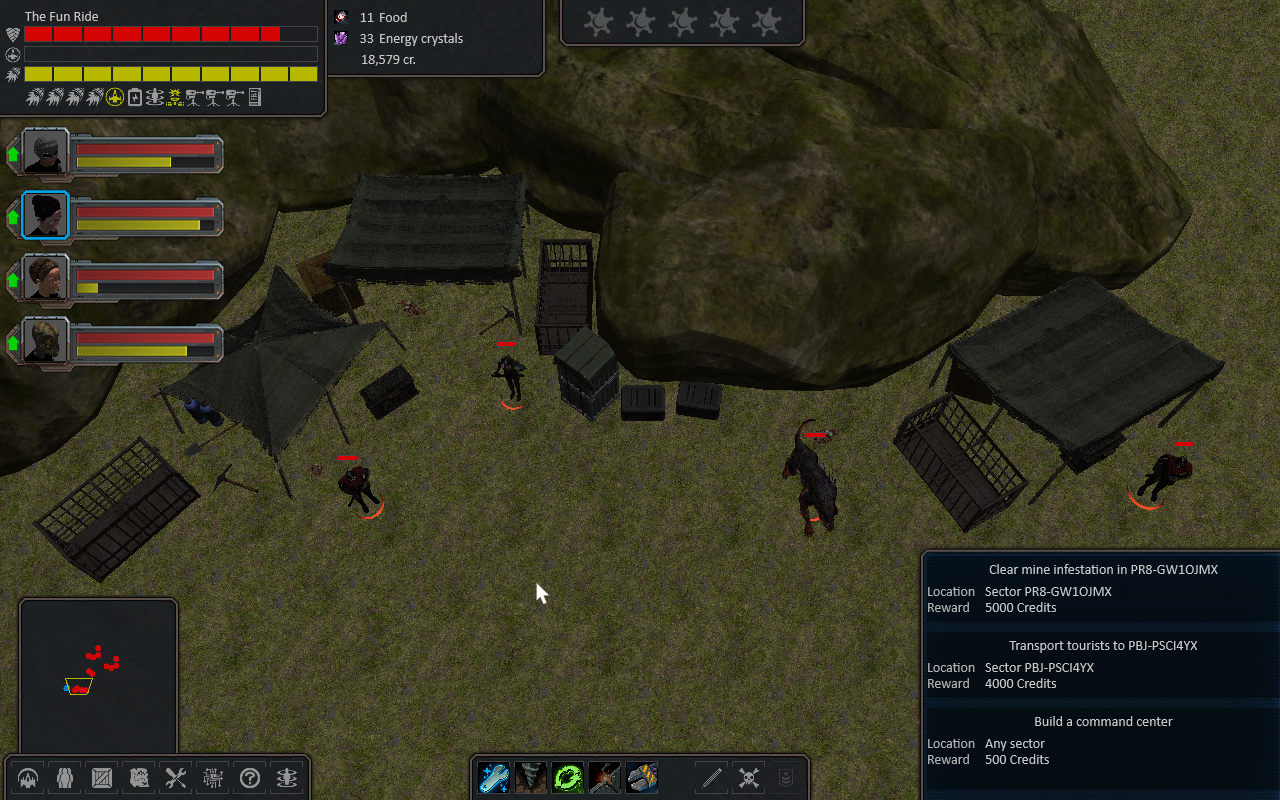 As I mentioned earlier, the game is very complex and therefore, each story line will include descriptions how certain aspects of the game work. When you play Galactic Crew II for the very first time or you want to focus on a career as a colonist, this story line is perfect for you! If you mix this card with the colonist role and engineer profession, you can get an even more advanced start into the game - if your goal is to be a successful colonist.