Dear players,
Today I want to present an overview over more features that will come to Galactic Crew II in two weeks! I wanted to publish a dev log last week, but I wasn't able to for personal reasons. However, the deadline of the next update in two weeks is not in danger!
Ground combat upgrade
One of the major goals I had was updating the logic used for ground combat. There were a lot of issues that could happen: finding the path to the enemy took long, crew members ran into the exact spot of the enemy or they shoot through walls. All of this has been removed! I will do some final adjustments next week followed by intense playtesting to make sure everything's flawless. Pathfinding takes now exactly half as much time as before and I improved the code used to determine paths, line of sights, etc. to avoid all the issues that existed. I hope I resolved everything, but I will check it in depth in next week's tests. Some of you know that I started streaming on Twitch. My goal is not to become the next famous streamer, but I think it is a great opportunity to communicate with players and people who are interested in game development. I will invest more money into better equipment later this month. I am currently not happy with my sound setup. That being said, I still will develop and test live next week!
Upgrading weapons
One of the many new features is the ability to disassemble weapons and to manufacture weapon upgrades. You can do this any resource processor on your ship or workshops in your outposts. Disassemble any weapon you have into parts boxes which are useable items. There is a random chance of getting different weapon upgrades. The probability to get something useful can be increased by leveling a new passive skill all your scientists have!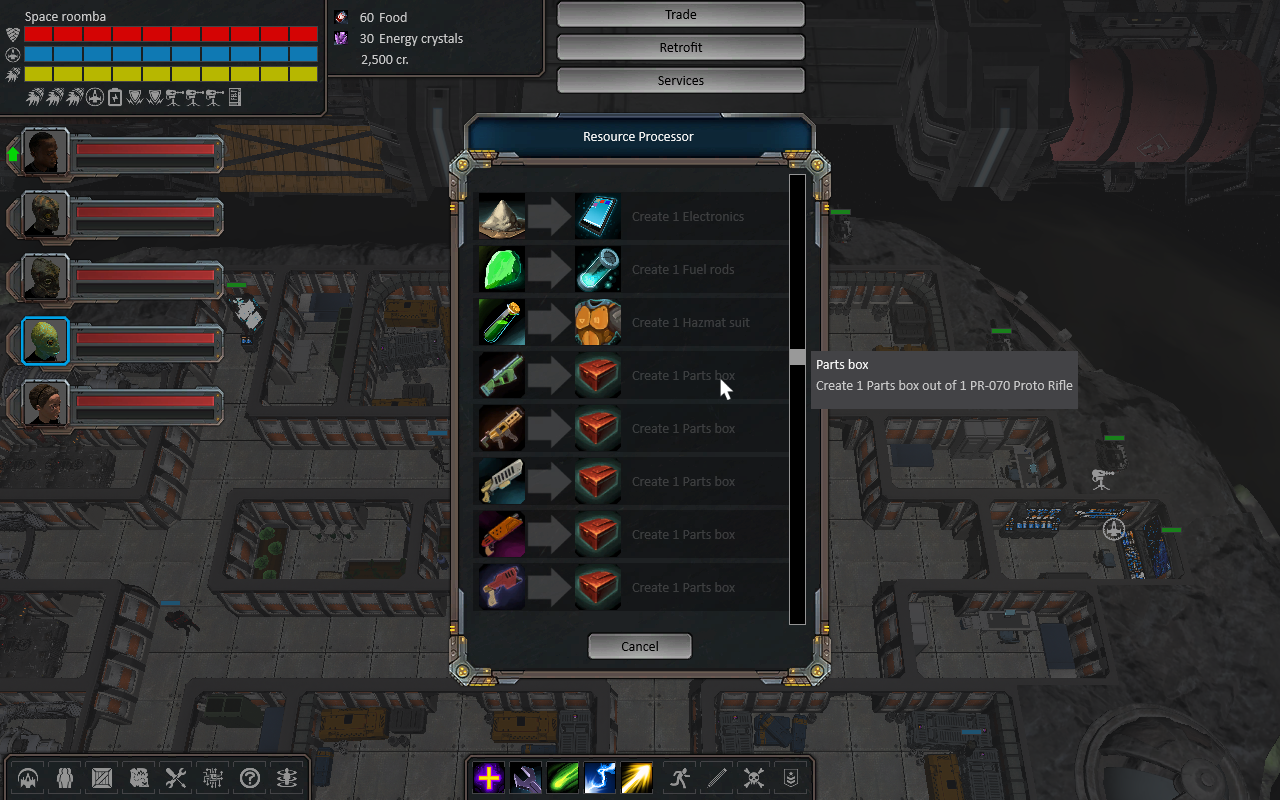 Quality-of-life improvements
I presented several quality-of-life improvements in the previous dev log that were requested by you via Steam discussions, e-mail or Twitter. Today, I want to present even more improvements that were requested by you which I happily implemented. If you miss content, just contact me!
The following screenshot shows several additions to the crew member list. There are new options to show the profession and level for each crew member, if you want to. The options are disabled by default, but you can activate them in the settings menu at any time. There is also a new tool-tip that shows a character's name, his/her/its profession and the hit points as well as his/her/its experience progress.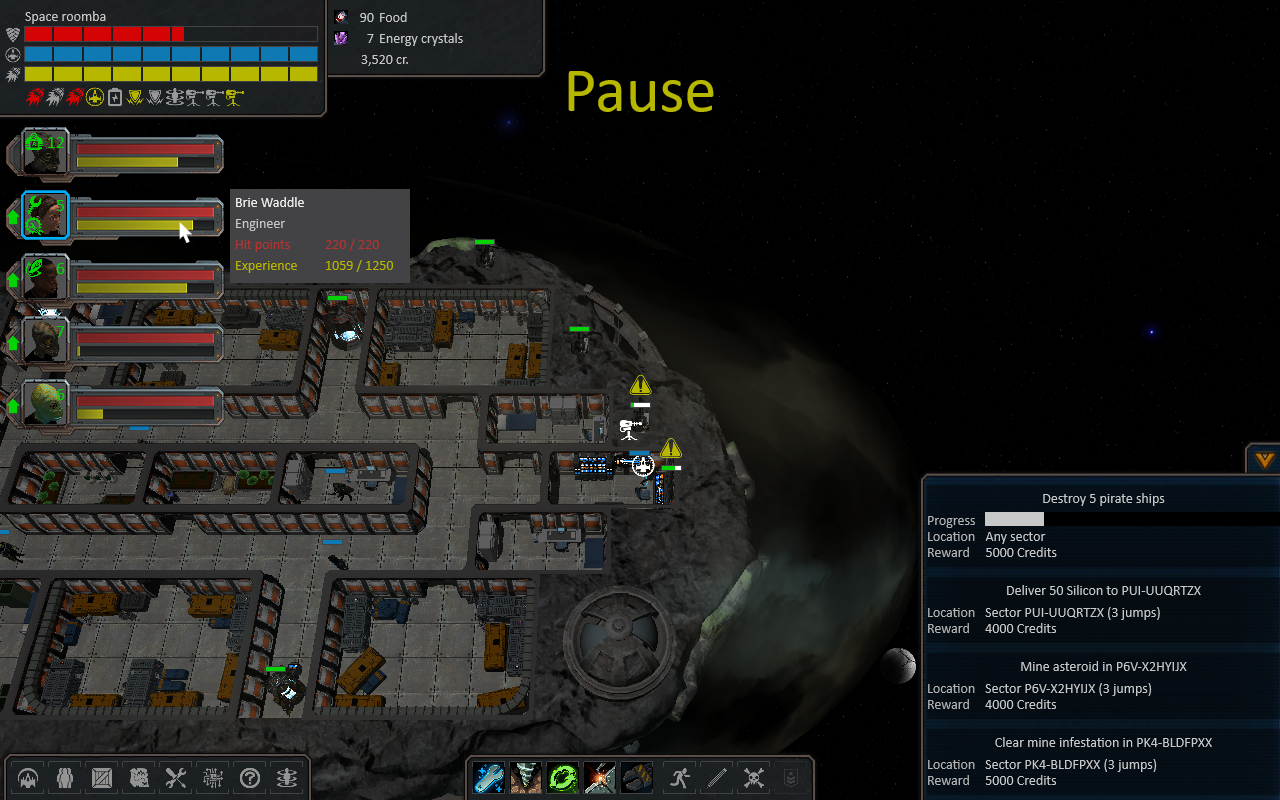 The mission overview can now be minimized / restored by clicking on a newly added button.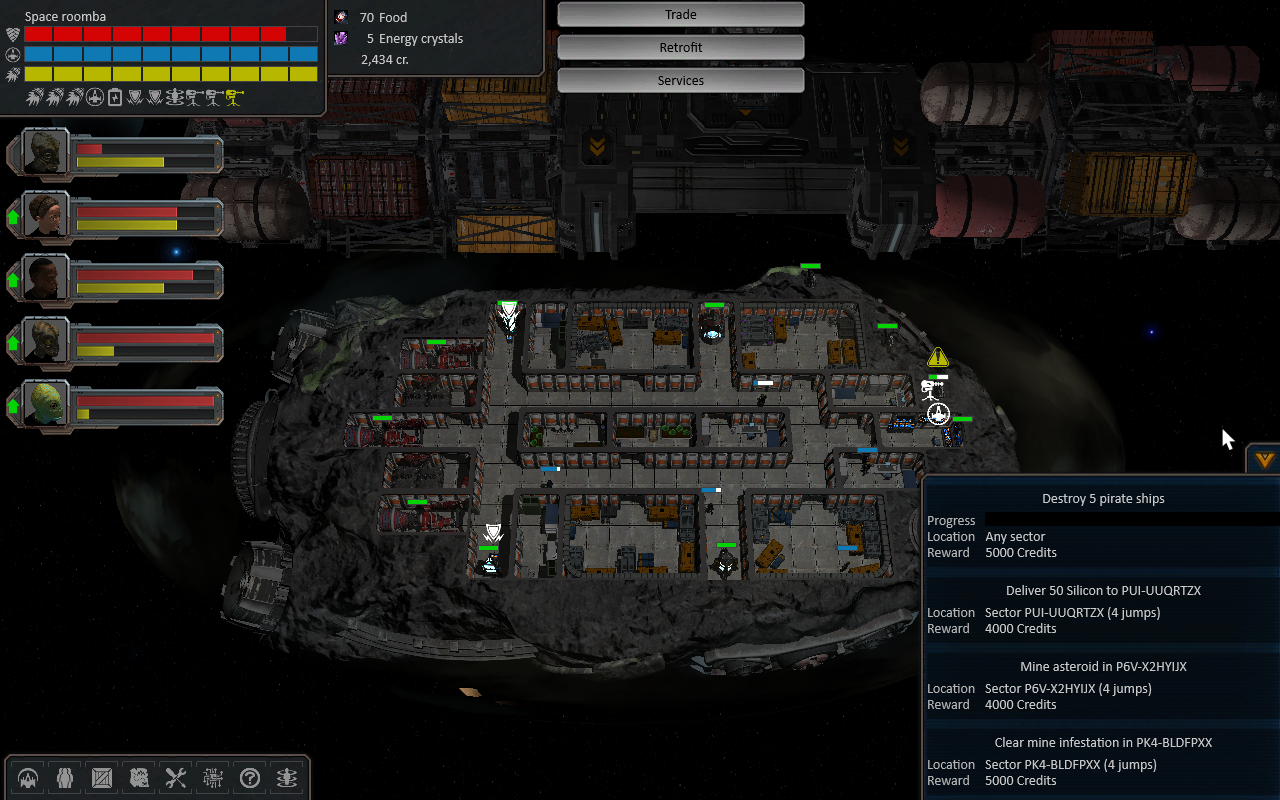 Another feature that was requested several times was hotkeys for skills. You can now assign skills like repairing, healing, or mining to hot keys. The skills are not bound to any keys by default, but you can do so at any time in the game's settings.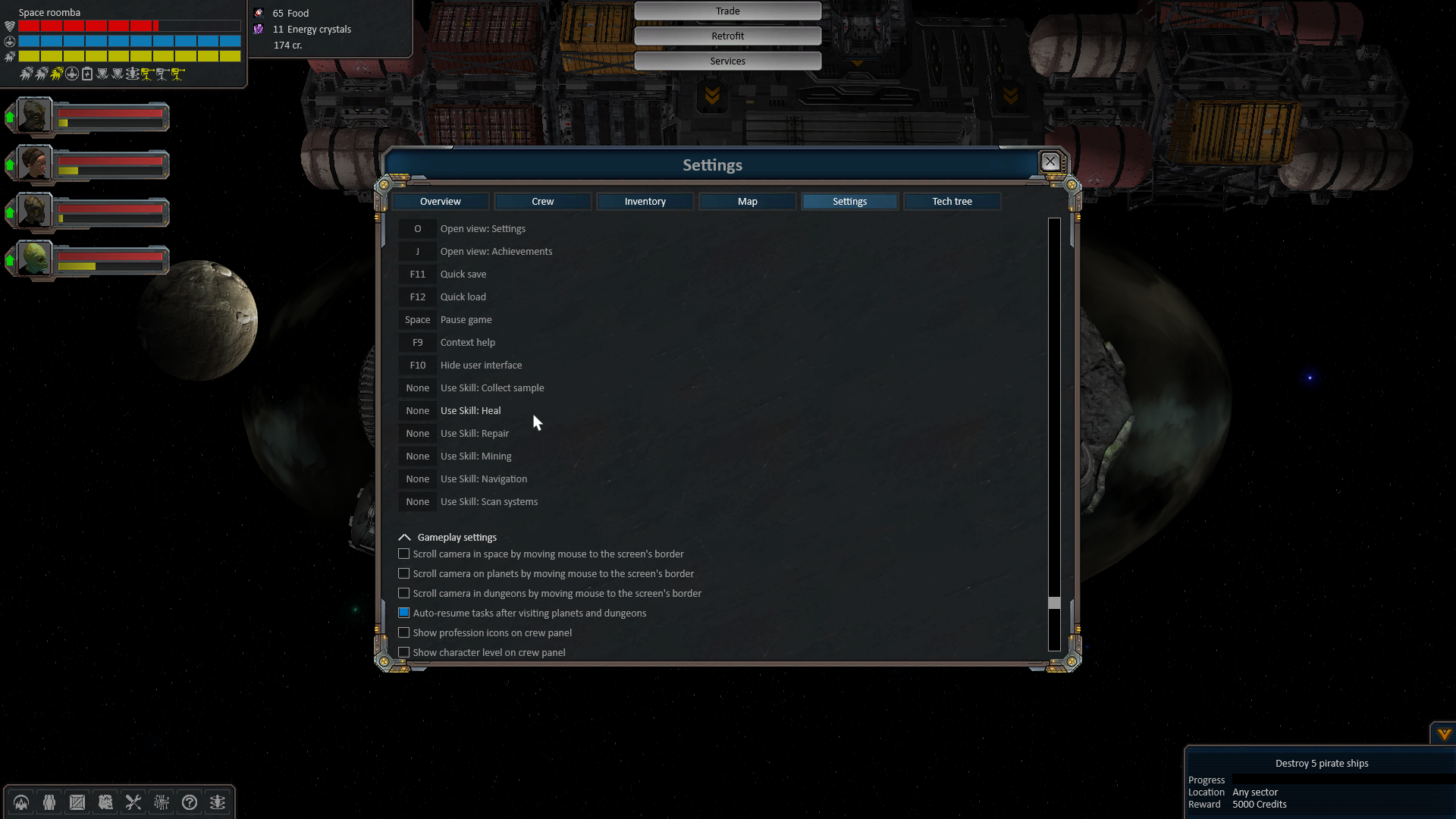 Auto-attacking enemy ships is another new feature. If enabled, your ship starts firing automatically at random pieces of enemy equipment once a space battle starts. Like all new features I mentioned so far, it is optional and can be activated in the game's settings.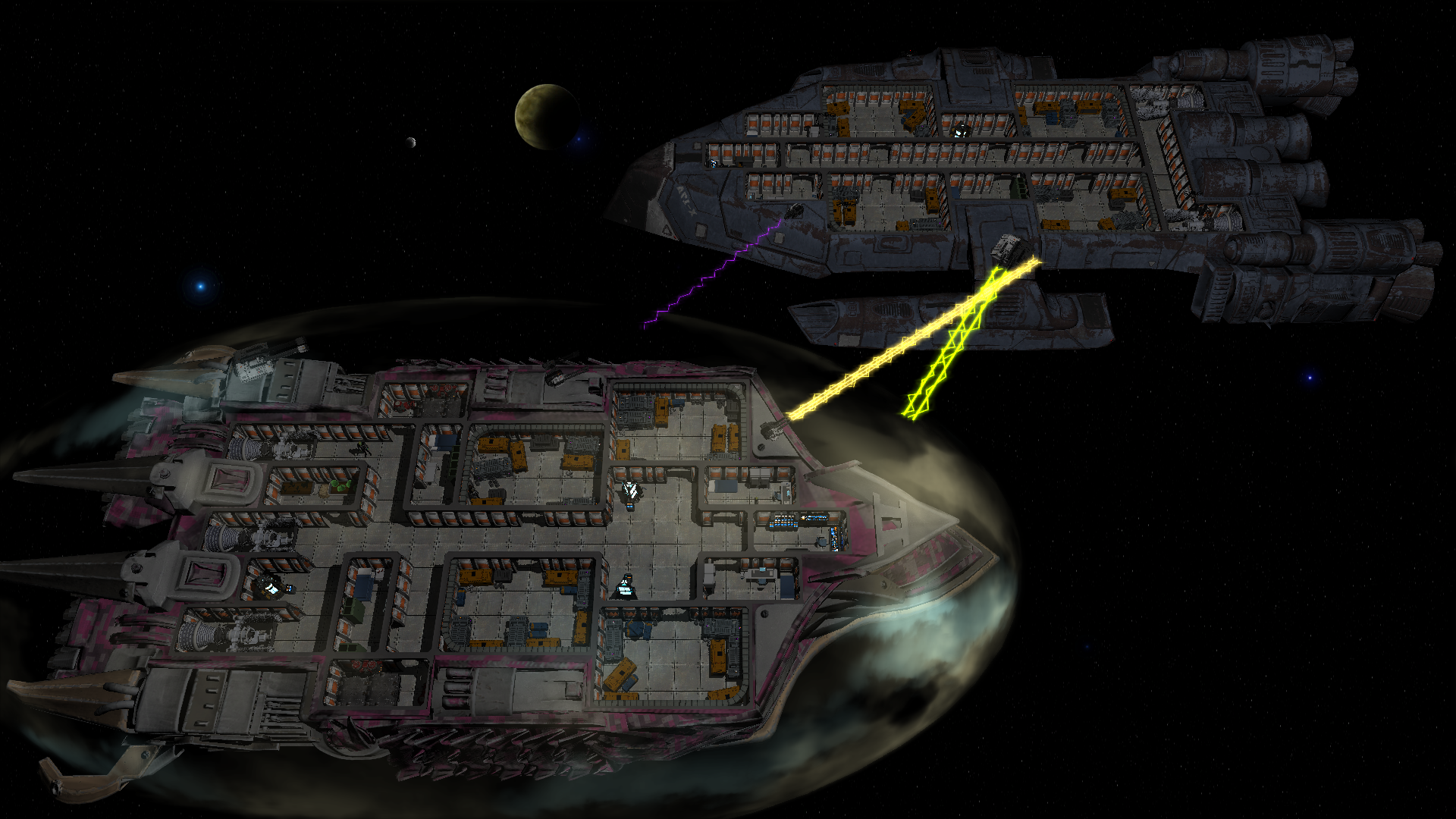 Balancing
Aborting a mission will now cost a 20% penalty. That means if you want to abort a mission that rewards 4,000 credits, you have to pay 800 credits to do so.
Kind regards, Benjamin