So let's talk about our aggressive race: Gramos, their units and a little bit about
damage types.
As you might remember from our previous posts (if not, go on and read them from here!) Gramos are more the type of race which wants to get to your face and hit you to the ground until you can't move anymore.
Their units are focused more on the offensive side than the defensive.
Before we get to the units let me explain our different kind of damage types. There are 4 different kinds of damage types in Galactic Conquerors:
Static damage deals devastating damage to shields but it deals less damage to unit's health.
Burning is the opposite of static damage, dealing heavy damage to health but lower damage against shields.
Explosive damage goes partly through shields meaning that half of its damage hits unit's shield and half of it to its health. The overall damage is lower.
Corrosive damage is dealt over time. It damages both unit's health and shield the same way as explosive damage.
By using different kind of damage types efficiently you can change the tide of the battle.
Now we got that out of our way, let's get to the more interesting part: units!
Keep in mind that unit names/skills/etc. might/will change during the development.
Gramos Initiator
Attack damage type: explosive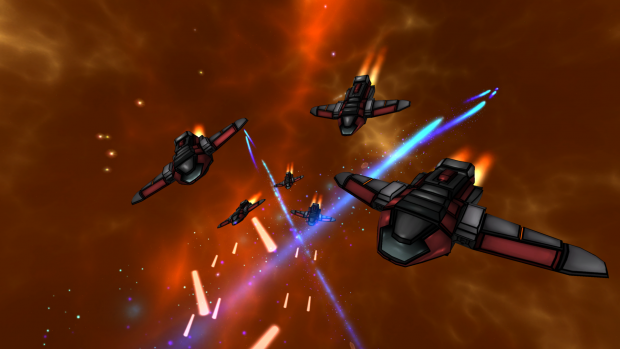 Initiator is the first of six different unit types for Gramos. To counter its low health and shield it was built to be swift and agile which makes it hard to get hit. To further improve it chances to not get hit, Initiator can use a skill called Evasion which increases the chances of enemies missing their shots. In other words: first in the battle, first out of the battle!
Gramos Flashfury

Attack damage type:static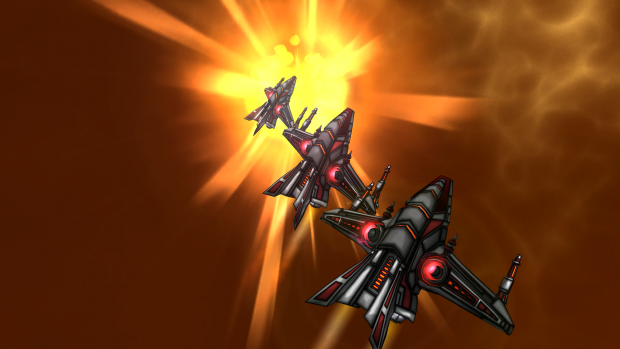 You're looking to destroy a few pesky human units? Well Flashfury is your answer (or at least one of them)! It's the other nuker of Gramos fleet. They can deal great amount damage from a long distant. With its skill Lightning Beam, Flashfury can damage all the targets on beam's path and blast away their shields, so stay out of its way if you don't want to get shocked!
Gramos Explosive Probe
Attack damage type: explosive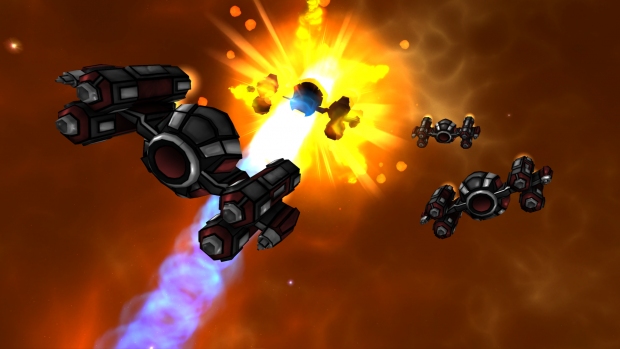 This is the second nuker of Gramos. This cheap and quite weak unit doesn't have a long life expectancy, especially when using its skill Kaboom. By activating the skill it rams itself to the target unit and explodes, hopefully taking the target down with it, and dealing damage to other units around them. Explosive Probe isn't restricted only for suicide missions though, it can also shoot like any other unit.
Gramos Tank
Attack damage type: explosive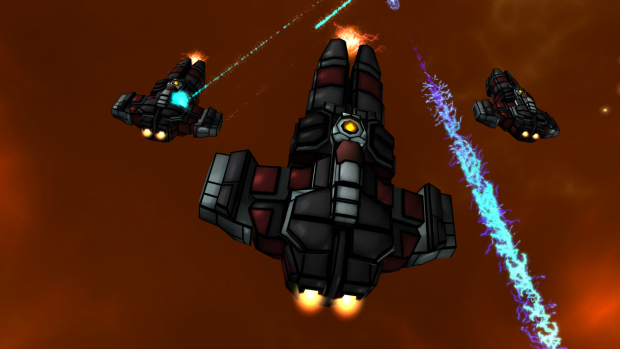 Tank is exactly what it sounds like, a true frontline fighter. It's extremely durable but also a slow unit. It was designed to take shots for the team and with its skill Plasma ball, Tank can absorb nearby attacks protecting friendly units and thus support their assault.
Gramos Repair Droid

Attack damage type: burning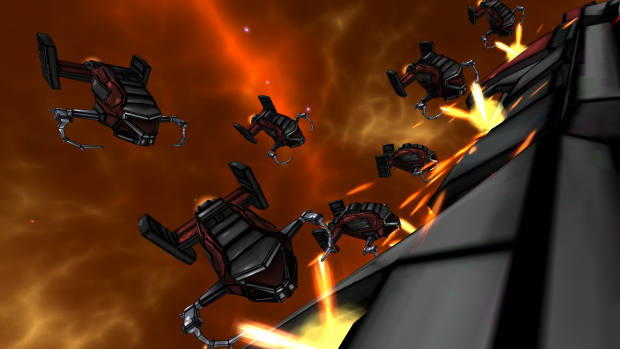 This little guy is the medic of space. It can repair other friendly units by using its skill Fix. It also makes the target immune to stuns. This support unit may seem harmless in enemy eyes on its own, but the burning beam can be as harmful as it is helpful.
Gramos Ultimate - Cronus

Attack damage type: explosive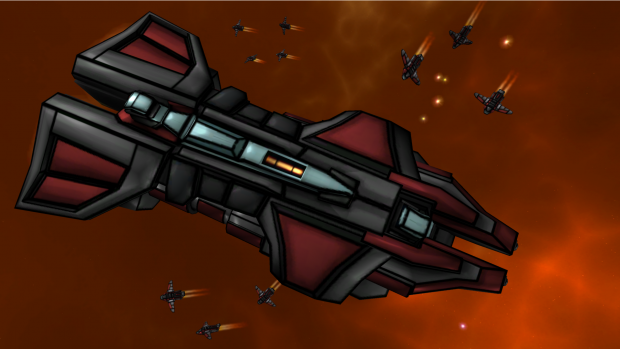 Enemies are coming for you! What to do? Just bring these big ass spaceships to the playground and you're fine. This flagship of Gramos fleet is armed to the last bolt and it will take care of your enemies. If there's still something left from enemy fleet, Cronus can increase friendly units' attack damage to finish them off.
That's the first set of units in Galactic Conquerors. Keep checking our FB/Twitter for more updates!
Cheers!
-Kinahmi Games team