We've been having a pretty hard time with bugs recently after all of our new changes to get the game into a fit state to show to people, but we seem to be over the hump now and a lot of the new graphical stuff is looking pretty nice...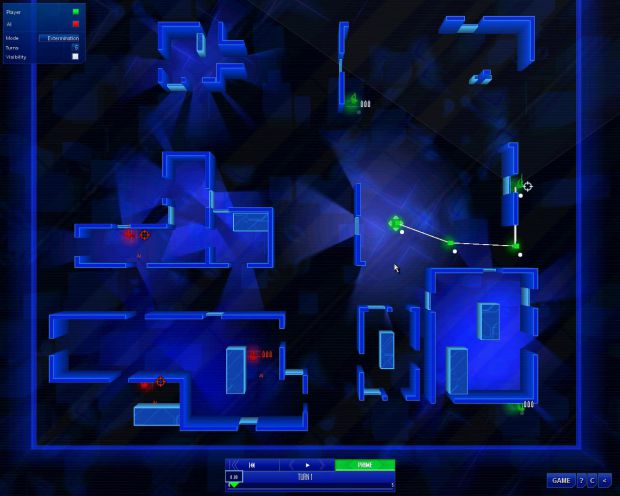 Trying to give a game this complicated a clean UI is very, very challenging! If you're a fan of this genre, you'll have seen the UI in games like X-com - we really wanted to try and make something a bit slicker and that's basically been accomplished. Still some tidying and tweaking to do but I'm pretty proud of where we've got to with this.
Matt has been tied up with some pretty nasty bugs so work on the weapon effects hasn't really progessed all that much. We still have his nice blood placeholder in though...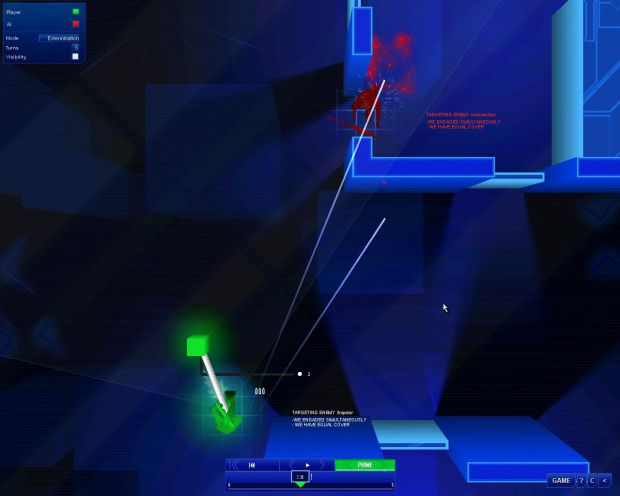 The Thing I Can't Talk About is still happening. Hopefully I can talk about it soon!
We're still talking to various PR people about how to make sure the game gets promoted well at this early stage. Our own PR efforts will kick off next week when we get a visit from PC Format - we're really excited about that - should be great.
Our Reading Uni test on Friday is shaping up nicely - looking forward to that too. Be really interested to see a bunch of people playing the game for the first time.
One of the best ways of getting into the game is with the puzzle mode, which really involves timing your units' movement more than anything else. This evolved out of the game mode we showed at Gamecity last year. Here's what it looks like now: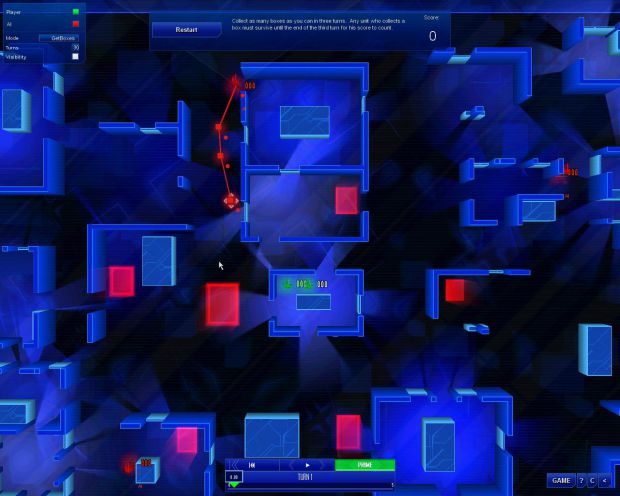 We're still waiting on a couple of new features for the backgrounds to get them finalised, but that side of things is also going very well.
Hopefully a more comprehensive update soon - we'd very much like to put out a new video going into some more depth on the gameplay, but we may well save that one for a special occasion fairly soon.
Thanks for the ongoing support and please come and visit the Facebook page for unbelievably frequent updates.


(This button will take you straight to our IRC chat room where you can talk live with the developers of Frozen Synapse!)

(Please track our updates! We try to make each one as amusing and informative as possible. Remember, don't click this button if you are already tracking - it will make you stop tracking! This is the opposite of what we want!)


(If you join our mailing list, we will use it only to send you important Frozen Synapse and Mode 7 Games updates. These will be very infrequent and guaranteed to be interesting! We will never, ever give or sell your precious juicy email to any naughty people - promise).