If you've been following us you know that we're playing through all the missions in Pre-Alpha 0.2 before it's release on 01.01.22. You can watch the trailer here, the playthrough of mission one here, the playthrough of mission two here, and the playthrough of mission three below. Enjoy!
1. Betrayal
Now that all the characters had been introduced and the basic mission structure started to feel familiar it was time to shake things up with a bit of relational intensity. This mission was all about having one of your own betray you, while also getting the experience of what it's like to fire on your own ships. Often in these sorts of games your so focused on the bad guys that you forget what your own team looks like.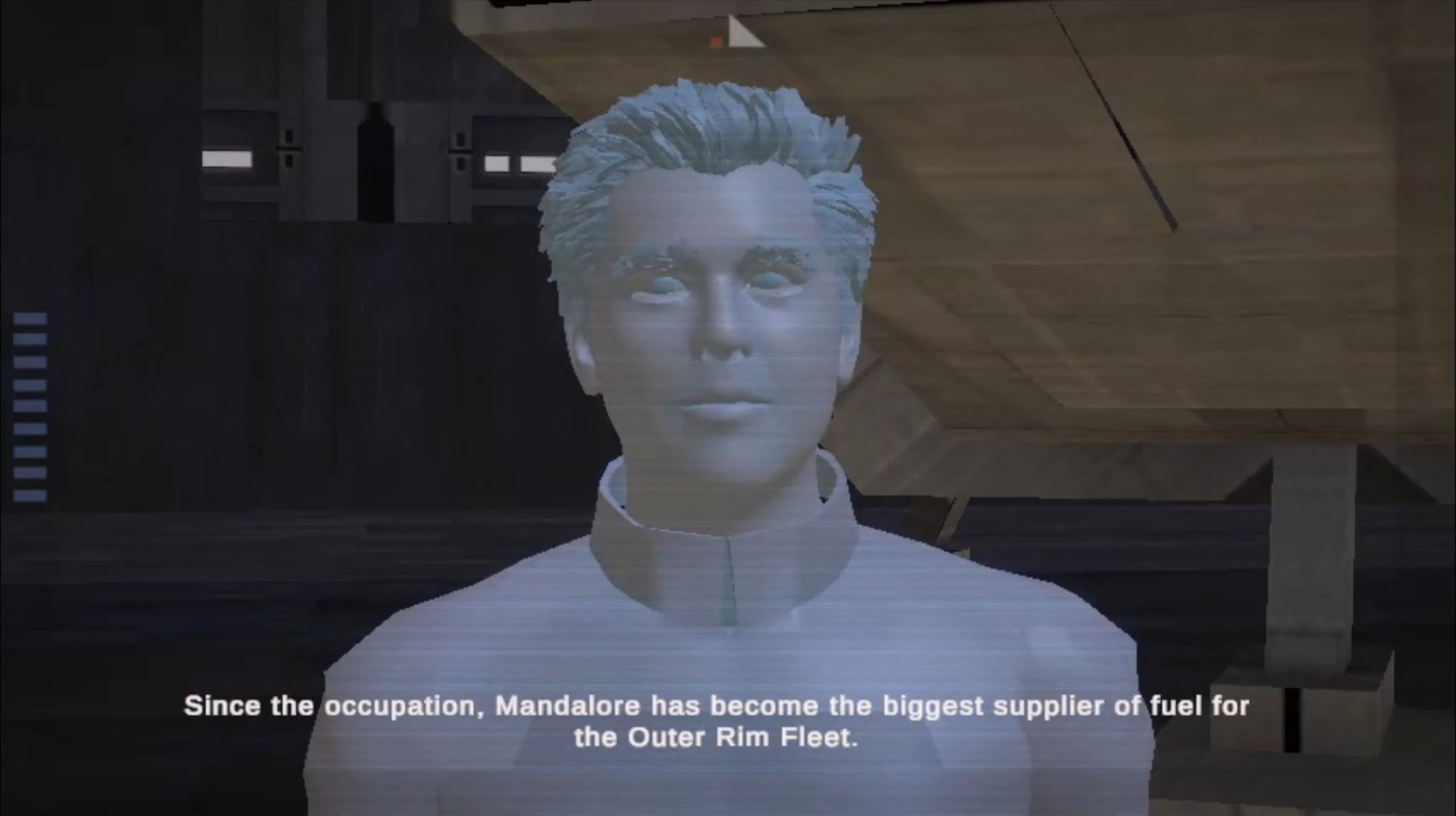 2. Repetition
While I was shaping this mission up I was playing through Halo 4 and (as with all the Halo games) experienced how they use repetition to build tension, moving you through similar environments but throwing in a small twist each time. So this mission was structured around a repetitive task (disable the bombs), that keeps the player moving and engaged.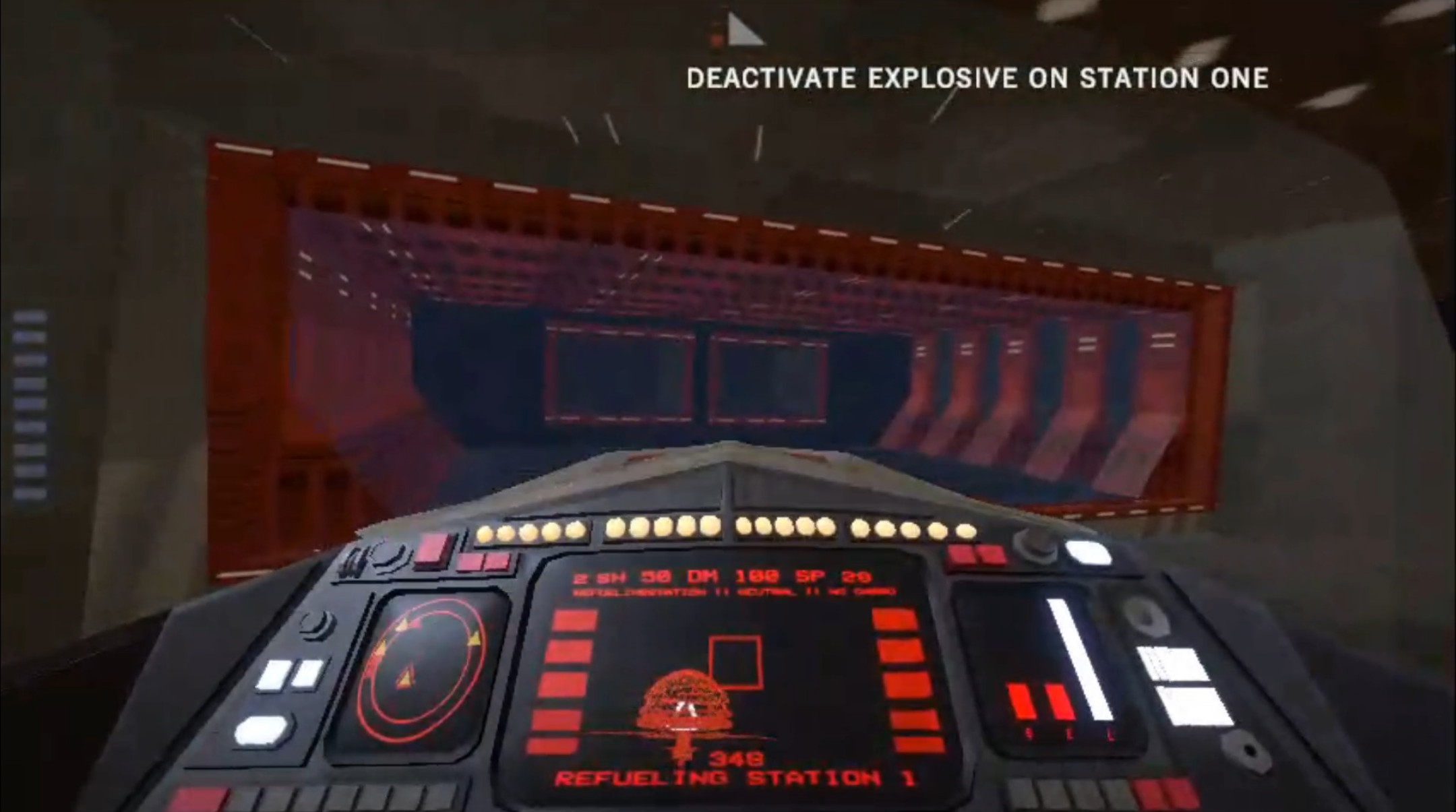 3. Interactive Objects
So far in the game you were able to interact with NPCs and Ships but that was about it. This mission was all about developing a framework for interacting with in-game objects. This will allow us to put more story dynamics and more varied goals in the game. Maybe in the future you'll be able to override systems like R2D2 or turn of tractor beams like Ben Kenobi.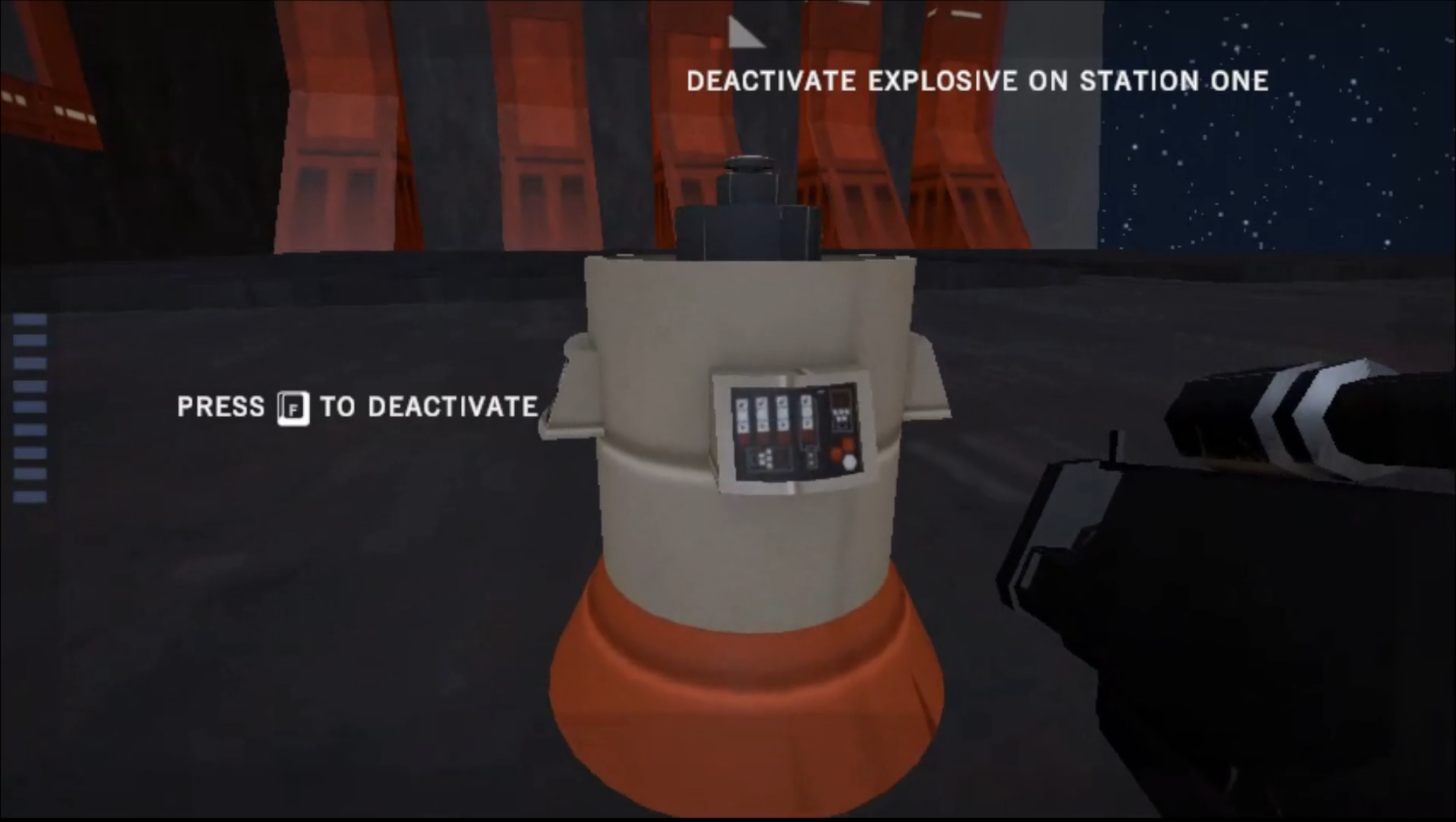 Look for the release of Pre-Alpha 0.2 on 01.01.22 and for the playthrough of mission four next week.