Well, I'm pleased to report that the event was a huge success. We still need to edit all the video that we shot, and I'll be posting an in-depth behind-the-scenes article on Gamasutra soon, but here's a quick look at what happened...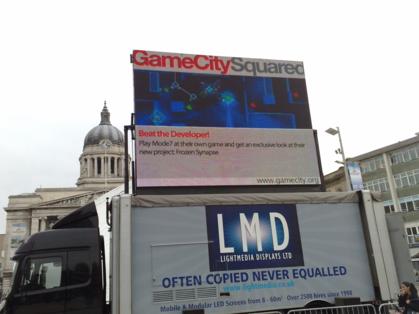 Here we are on the big screen outside our event. It was amazing to have the game in such a public place: literally anyone could walk in off the street and play it: there's no better feeling than that when you've been working on something for ages!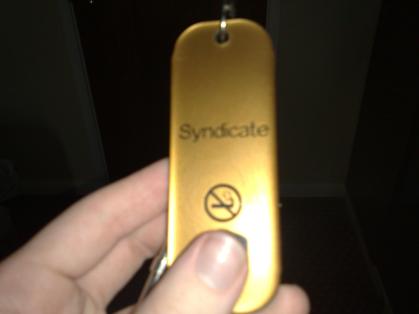 Let's rewind a second. We have to shout out our hotel, the Best Western Westminster, who GAVE us a room for free to store all of our huge piles of kit in. Talk about supporting indie developers! Also, the room was called SYNDICATE, which was amazingly fitting.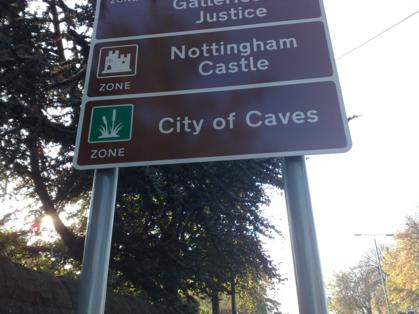 Yes, er, Nottingham is the "City of Caves". Next year: Spelunky live?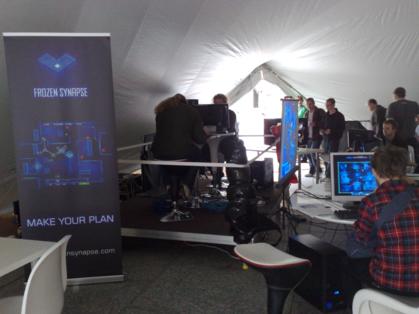 Here's an early shot of the event: things started off pretty busy and stayed that way throughout! Our banner was proudly on display and the strange "boxing ring" which had been constructed in the corner proved an apt location for Bin's duelling. Nobody beat him all day: someone managed to score 1 though! Our plan to put people who performed well into a draw definitely paid off - Bin proved a bit too unbeatable.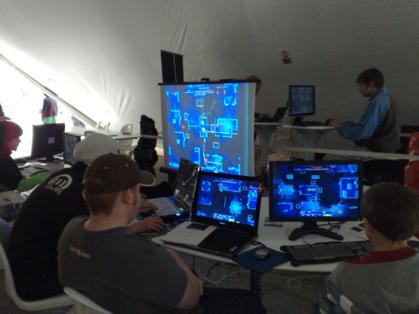 This is my favourite shot of the event. You can see that we managed to snag a projector and screen. The game really looks awesome when viewed from a slight distance: the colour really stands out. We got some amazing praise from people about the visuals: one girl said she wanted to play it because it "just looked so pretty"!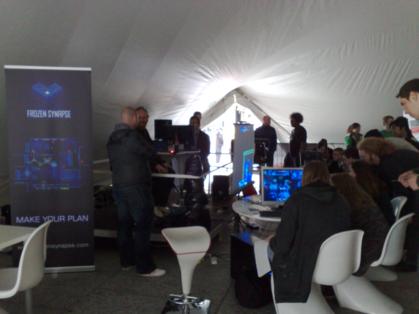 A lot of people wanted to chat to us about the game, and this was great. It was a fantastic opportunity to hear what people thought and get some feedback.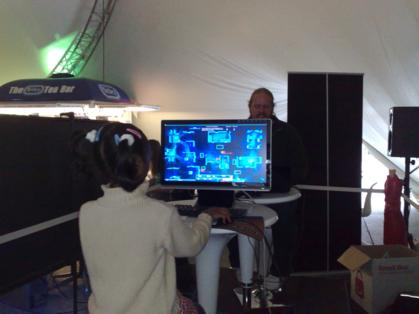 Bin had to face down some fearsome opposition!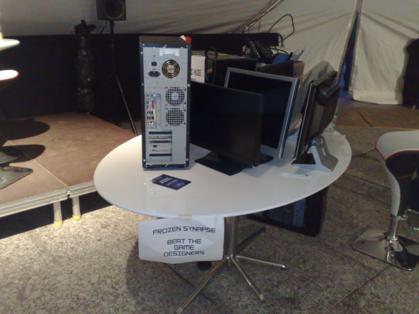 It's all over. Thanks to Graham at Low Brow Trash for all the logistical help, and also big huge thanks to Iain, Christine, Margaret and all of the Gamecity team for making it possible!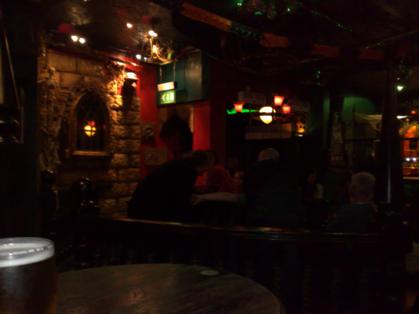 Footnote: if you're in Nottingham, go for a drink in the Pit and Pendulum - it's a very, very silly over-the-top Hammer Horror-ish theme pub. There are quite a few of these things around the place now but the Pit has an atmosphere that is ALL ITS OWN.
The Gamecity video should be out soon - will let you know.
It's back to the grindstone for us now - lots more work to do on art and single player. I will keep you informed if we do any more events - I have some plans...