Hello, ModDB! Our mapper Aaagreen has uploaded more screens of the map, fob_bridge, which is set in a town in the Ukraine.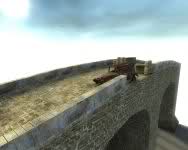 This car was unfortunate enough to be destroyed along with this wall.
**Car, sandbags, and crates courtesy of The Game Creators, Ltd.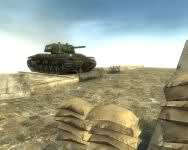 Yes, that's a KV1, a Russian tank. This is the street leading off from the bridge.
**Tank, barbed-wire fence, and sandbags courtesy of The Game Creators, Ltd.
In honor of this map being the first with substantial progress (fob_rural is pretty much dead), I present to you a gift: our first concept art, made by me.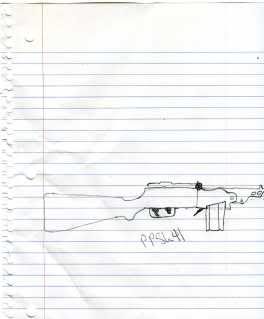 PPSh-41
Please take note that the barrel is shorter. It is because I did not take its size into account before drawing. Ah well, no harm done.
We are hoping to get more people helping us on this project, so just PM me if you
model
animate
develop sounds, and/or
design levels
and I'll get back to you.
Please comment on the mod, watch it, or PM us for information regarding your skills as mentioned above and I'll get back to you.
Thanks for reading,
-The Fronts of Battle Development Team