Welcome to the first edition of Frontline News! We wanted to include you in some of the hard work going on behind the scenes, by adding personal stories to the content that we share.
Below you'll find additional intel relating to the two most recent Tannenberg previews that we posted, provided by Jim 'Volcol' Chilton, lead artist and newborn YouTube celebrity (thanks to the video video from The Great War)!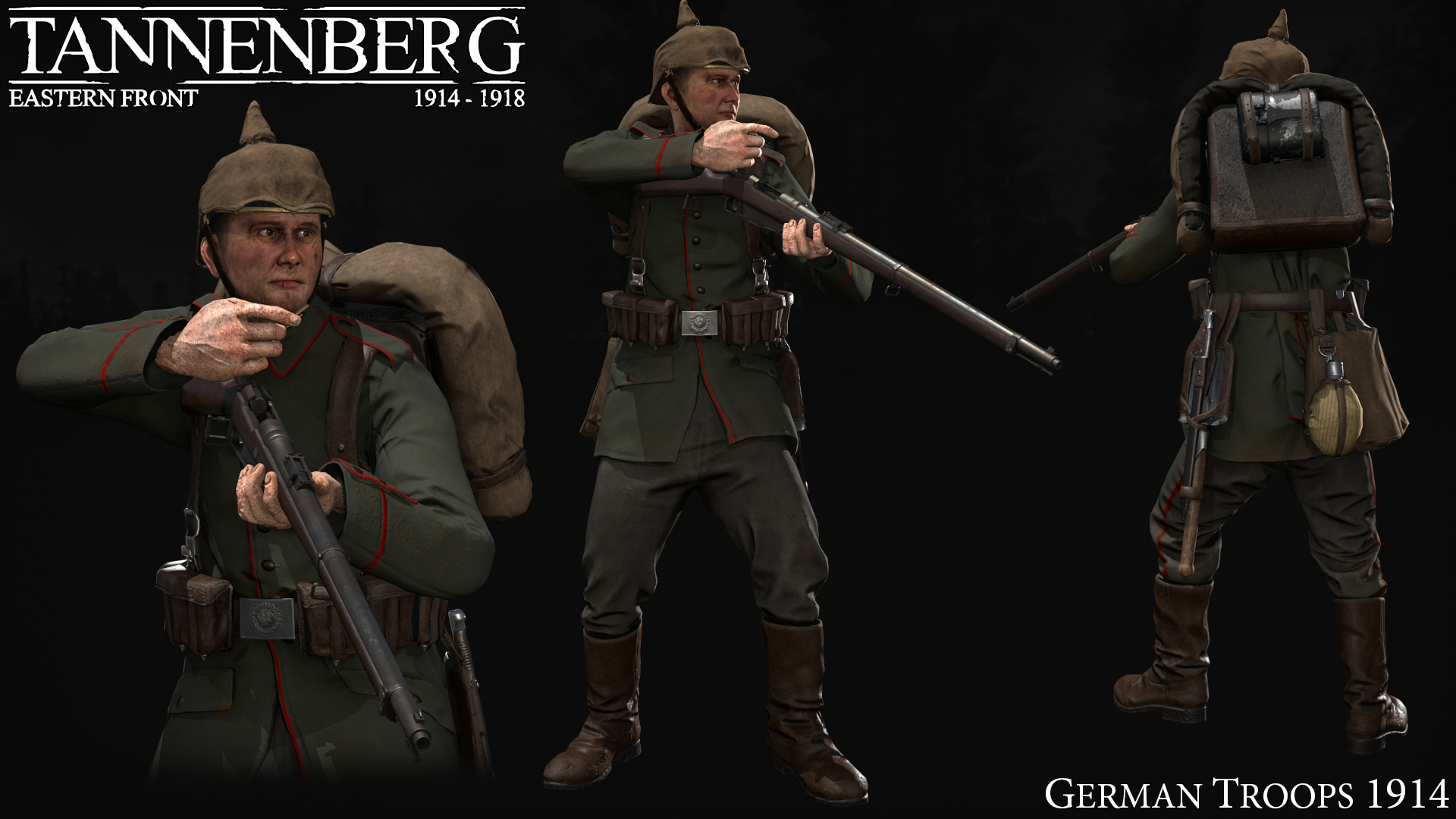 German Infantry 1914
Germany entered the Great War in 1914 with a well-equipped and quite substantial force. Able to mobilise up to 4.5 million men (including reserves) in 1914 alone, the German army was a formidable force. The uniforms and equipment in 1914 somewhat mimed the uniform and equipment used in previous conflicts on the European battlefields. Like most armies, the German regular was largely issued with aging equipment – which included often impractical headgear and uniform colour schemes. The famous pickelhaube for example being a common sight on European battlefields for decades. The infantryman shown also has equipped a Gewehr 88 rifle, instead of the Gewehr 98 rifle. The scale of the European armies in WW1 often saw many units equipped with older rifles.

In creating the new artwork, we have drawn from our experiences with Verdun and how our character art techniques have changed down the line. Using a new approach from the start of Tannenberg character creation has enabled us to get much better material definition, with next to no performance impact. The creation of the new artwork has also allowed us to further improve the visuals of the equipment and uniforms, as well as open up doors to more improvements in the foreseeable future.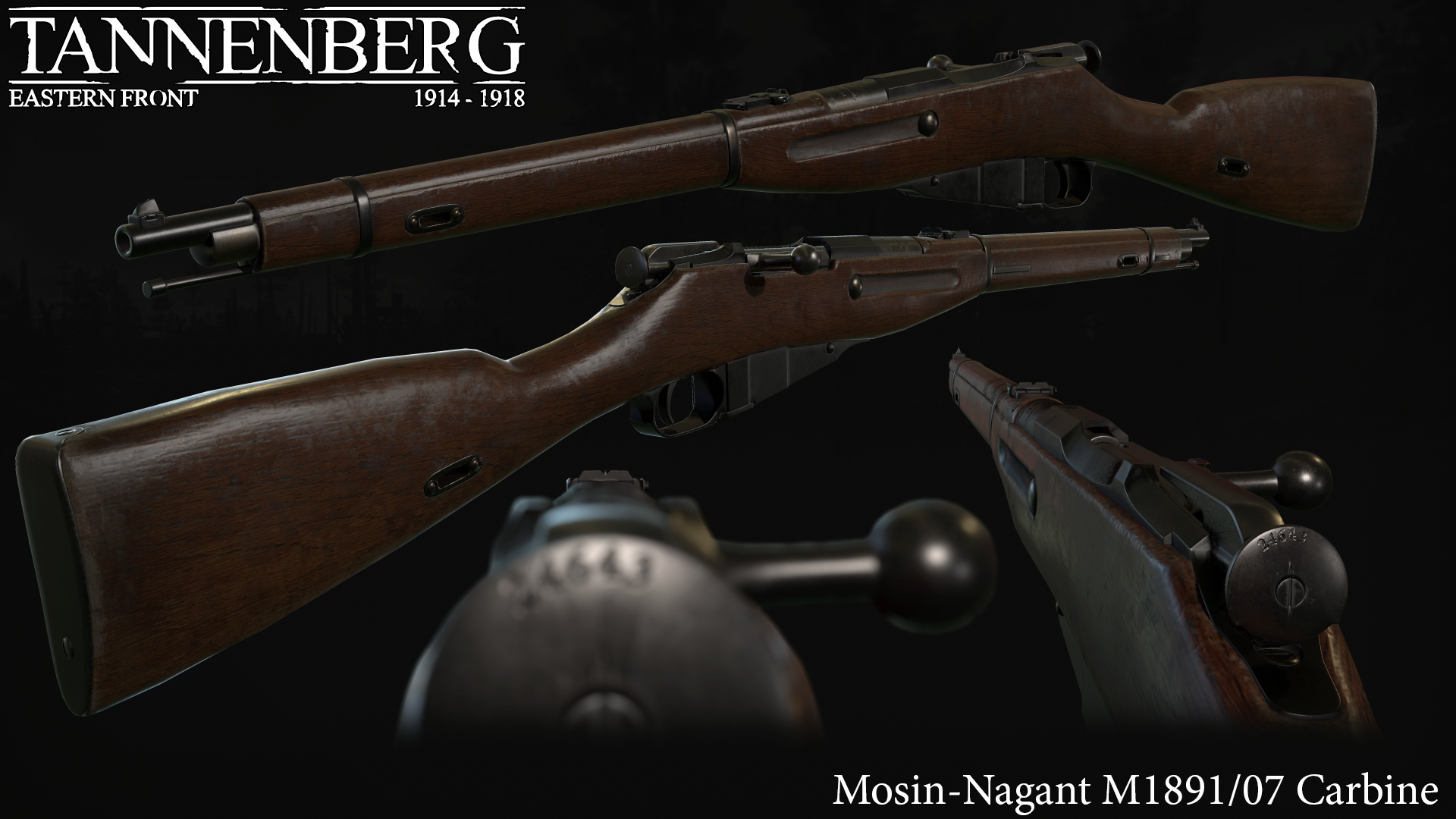 Mosin 91/07 carbineLike many nations around the turn of the century, there was an increase in demand for a common weapon design that could be easily converted between infantry and carbine variants. Russia was no exception to this trait, and upon adopting the Mosin Nagant M91 for the Russo/Japanese war, limitations were recognised. Seeing the urgent need for a more compact weapon for machine gun units, sappers or even artillery crews, the carbine was commissioned. With around 300,000-350,000 of the rifles produced, this seemingly high number (enough rifles to equip the British Expeditionary Force at least twice) is dwarfed by the millions of M91 rifles produced.
Coming from Verdun, weapon artwork should also see great improvements with new texture/material processes and game engine upgrades. Audio improvements - with historical accuracy guaranteed by C&Rsenal - and a more accurate representation in animations should help provide a much more immersive experience with the new weapons. The Mosin carbine is already proving to be a formidable weapon in the right hands. Feel free to join us on Discord, if you want to chat some more about this subject (or any other subject for that matter).
Cheers!