Today I'm here to show you some new pictures of Released in development.
Since we returned we've been working hard to get things done. Mopping up some issues in existing BSPs, re-evaluating the layout and design of Released, and of course creating new content for the map.
Earlier this month I uploaded a picture that showed you a first glimpse at some Flood Biomass that was designed for Released. This design differs from our previous iterations in that it is a part of the level, and not seperate Scenery tags that are placed in the Editing Kit. This allows us greater freedom in both Gameplay and Graphical elements for Released.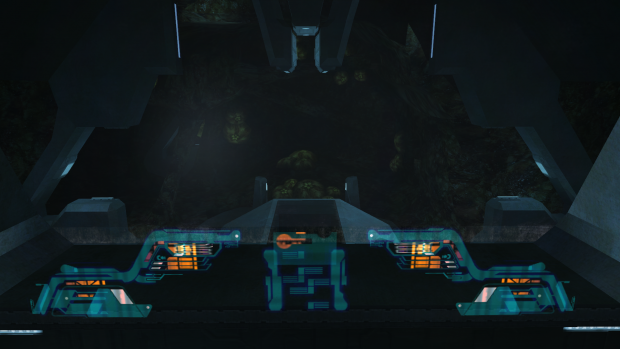 Alongside the obvious Biomass, we've also added in the Flood Infection Pods that were in Halo 3. I'm happy to say that these function very similarly to their Halo 3 counter-parts. The only difference is that the pods blow up fully (The pod disappears after exploding.) when they release Infection Forms.
Here's a close-up shot of the Flood Infection Pod (And yes they do have animations):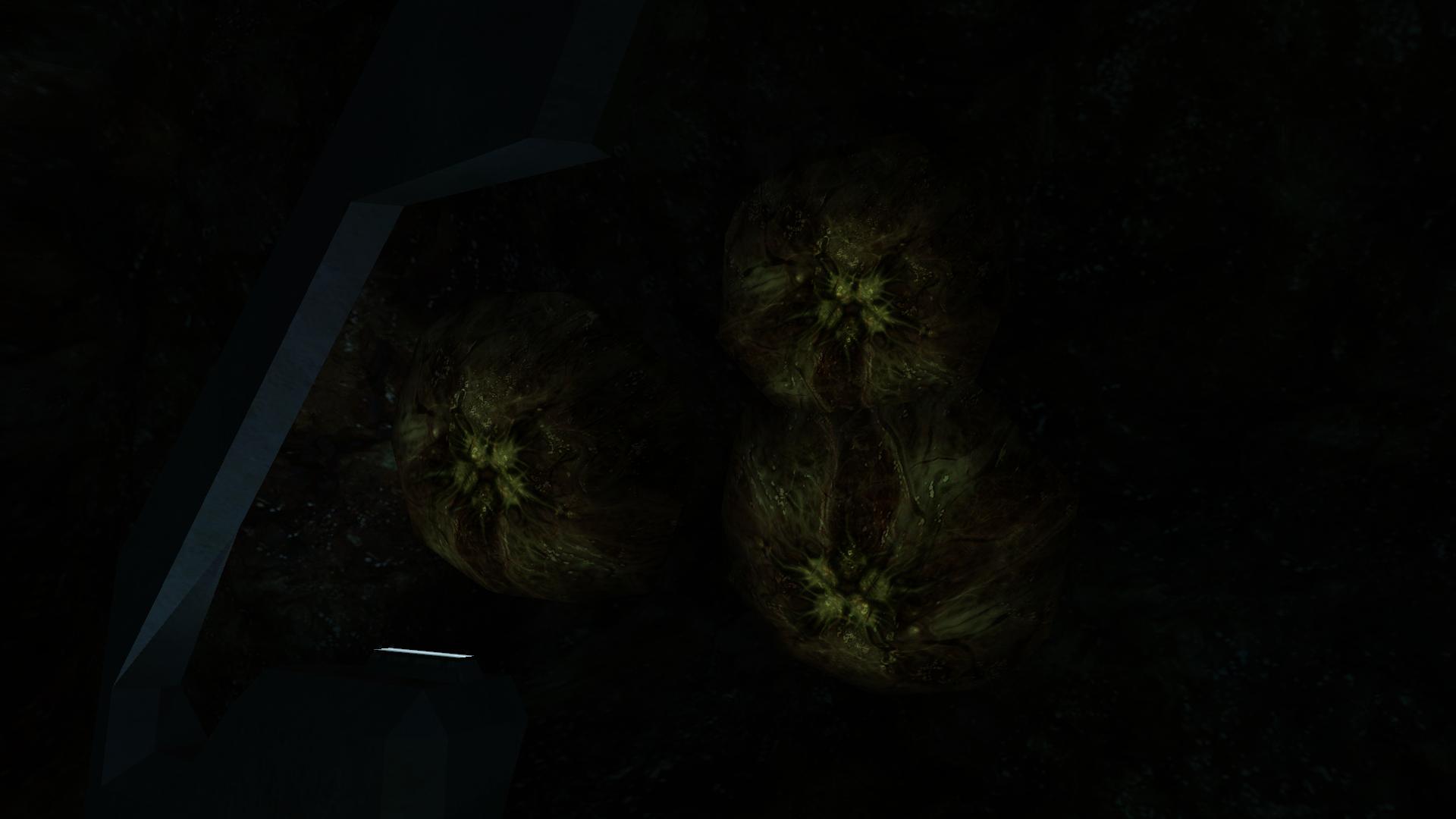 Moving on to the rest of Released, we've got some Pictures of a new area that's been recently designed.
Keeping with our tradition of mixing traditional Halo CE Architecture with that from Halo 2, we've come up with this area: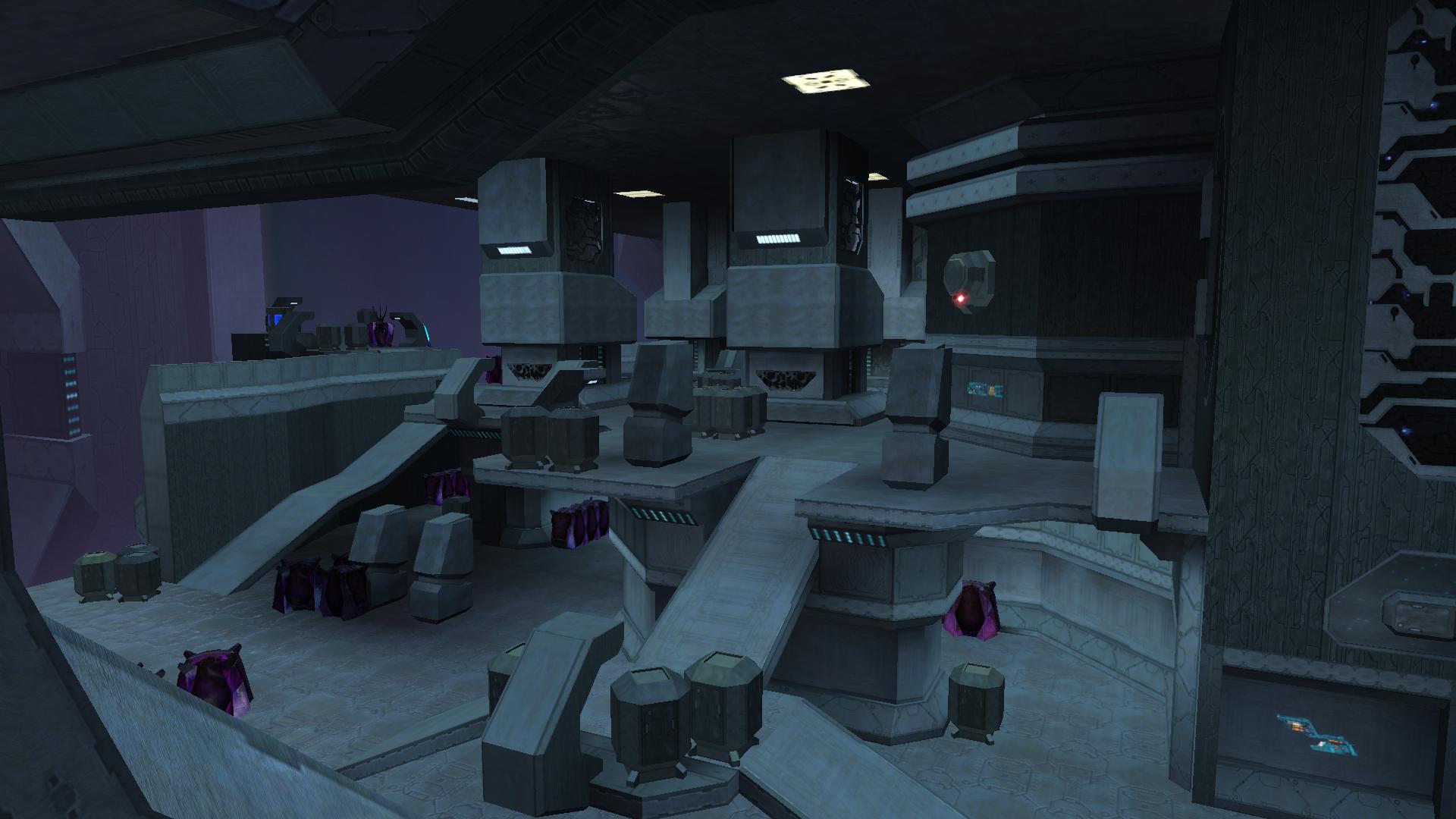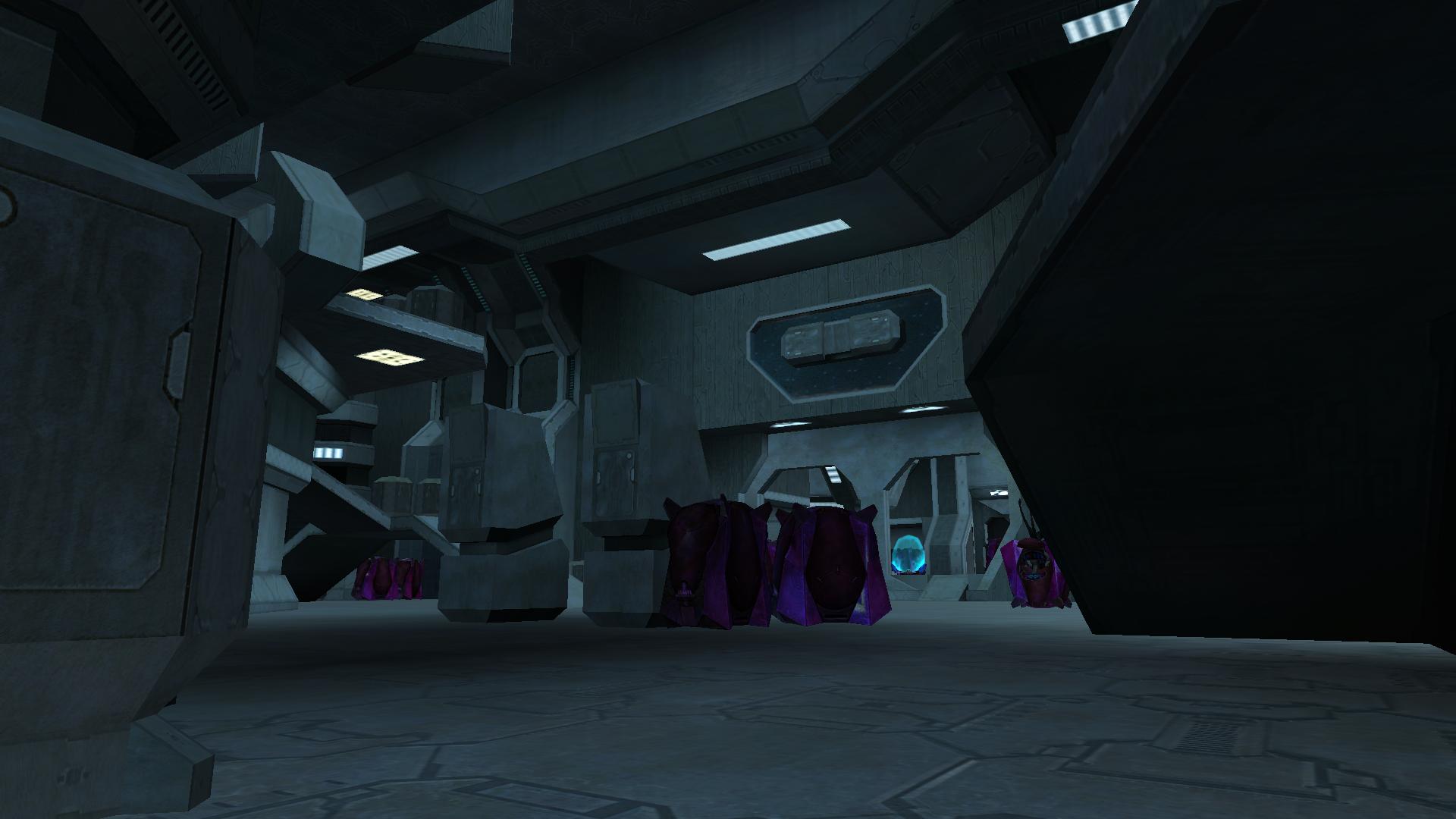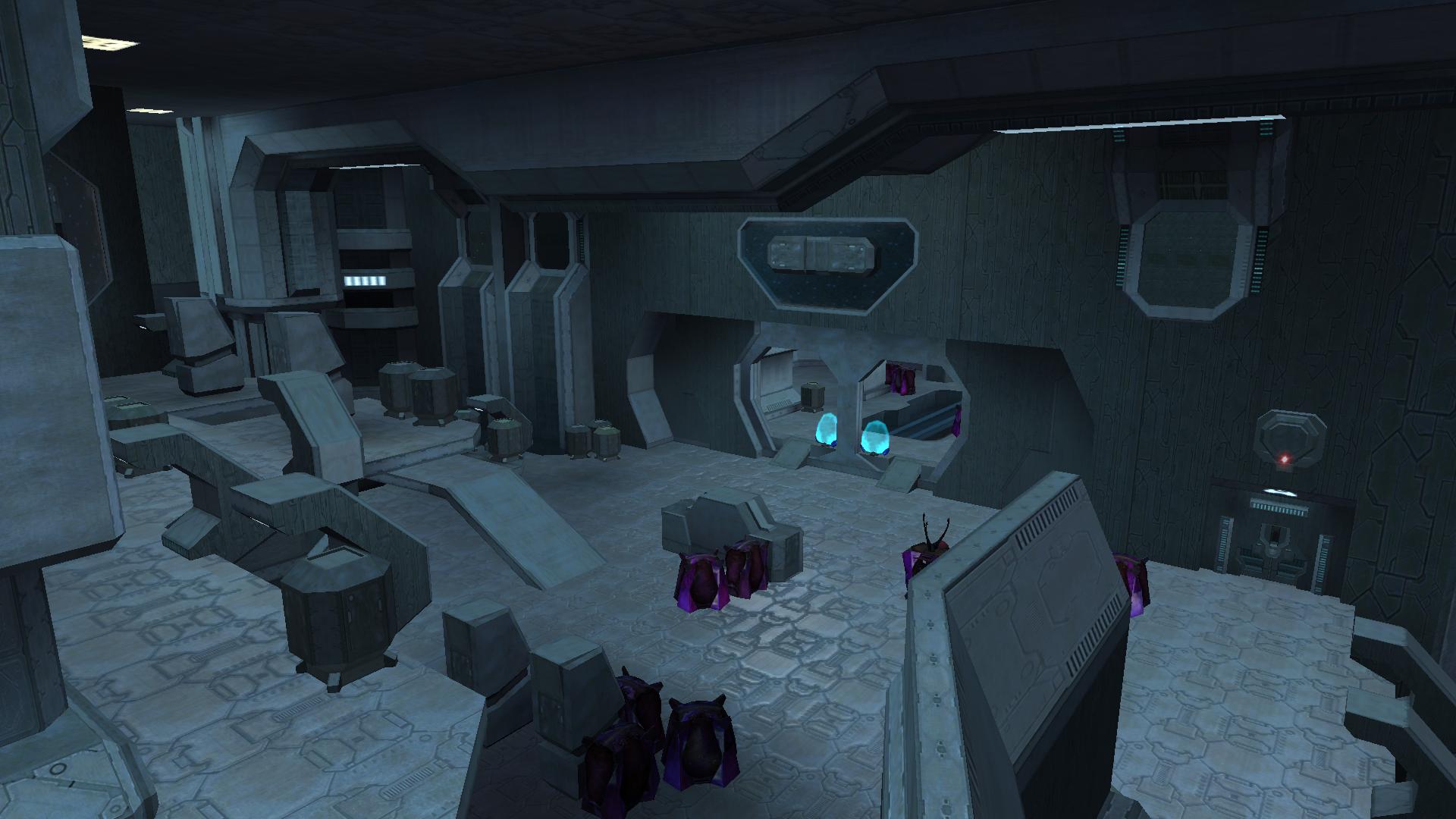 We aimed to make this area similar to Sacred Icon, as one of the themes of Released is a Sentinel Factory. Expect lots of moving parts, energy conduits, conveyors e.t.c.
Gameplay-wise this area was designed to give the Player many options on how he wants to engage the Encounter here. This area is quite early in the level, there aren't many Allies the Player has, so attacking this area up-front isn't a smart idea.
The area itself is comprised of 3 levels, or tiers. There are plenty of opportunities for flanking, but once you're spotted by your enemies, they will be ruthless in tracking you down. The Covenant realise how big of a threat you are, and to the Sentinels you're simply an escaping prisoner.
There are some interesting things the Player can do in this Encounter, and we're aiming for getting a Gameplay video of this area online sometime next month. Koo and I will probably provide some commentary for this video to explain some of the features that we'll be showing.
There's a lot we want to talk with you guys about, but we don't feel it's the right time to talk about them just yet. There's a lot going on behind the scenes that don't make it into these News Posts, but they will be unveiled in time.
Finally; we discussed opening the Forums in last month's News Post. Koo and I have been working on getting them set up when we have time, but we realised we didn't recieve much feedback about the idea of it.
We don't want to go ahead and open the Forums if nobody is going to use them, so I'm going to include a small poll at the end of this Post for you guys to vote on. It will close on the 30th of August, and depending on the Results the Forums may or may not be opened.
Why open the Forums? Primarily for better interaction between Players and ourselves. There'll be sections for Ideas and Concepts (both Players and Developers come up with), a section for Bug Reporting, as well as General Discussion about the Mod.
We'll be back at the 31st of next month (or maybe sooner!) for our next scheduled update. Until then, I hope you've enjoyed looking at what we've shared this update, and I look forward to sharing more of what we create with in the future.
Follow us on Twitter, or subscribe to us on YouTube for recent updates: