FRIGID - Stage 2 Infection Ursidae (Bear)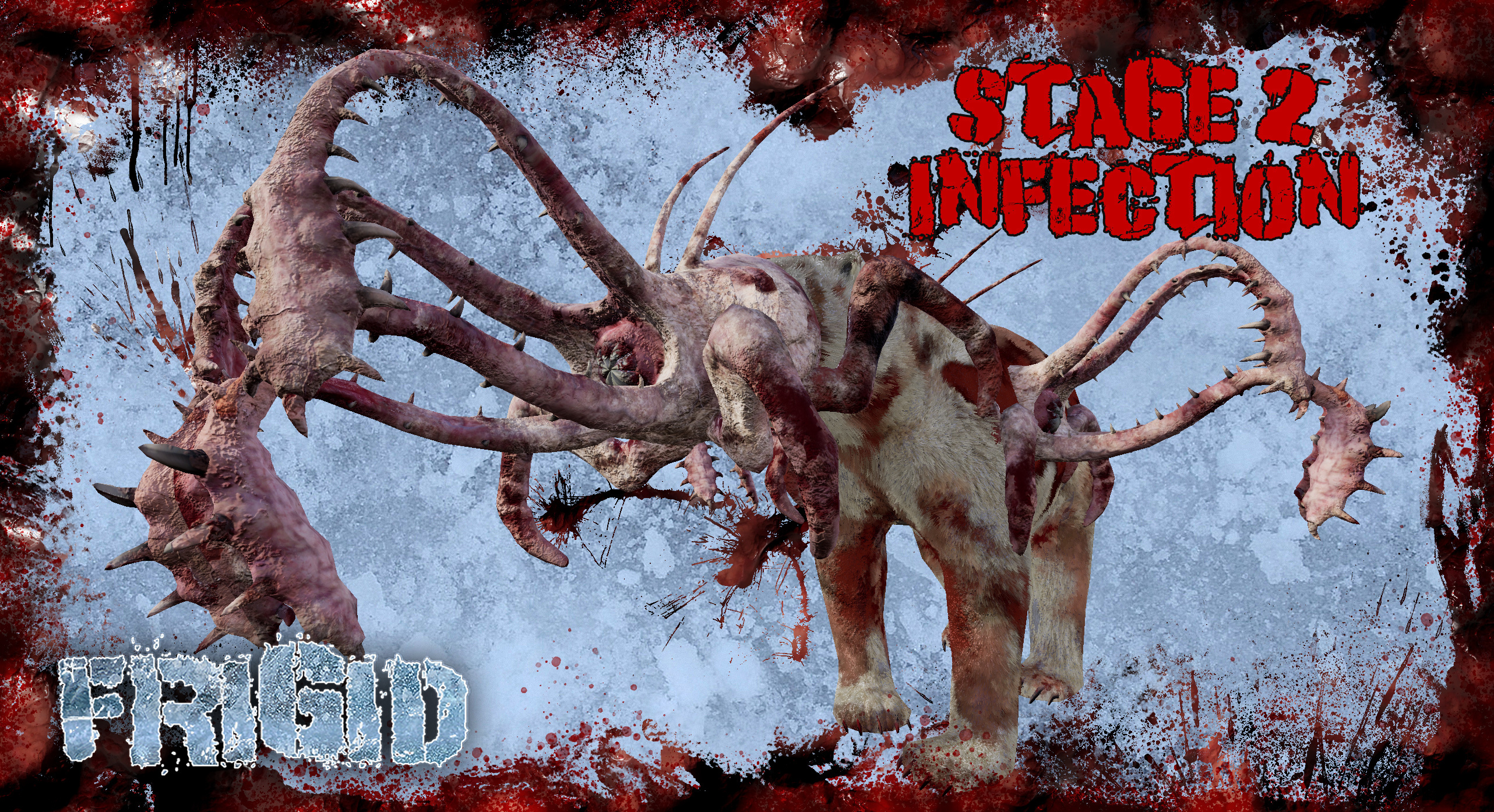 Please take the time to follow our kick starter page here Kickstarter sign up
As you may already know, climate change has melted the arctic glaciers by 75%. This has caused a cascade of events in the ecosystems nearby, resulting in a devastating outcome for the wildlife in the area.

These creatures tend to lurk around and in the pristine lake region.
Further study of the Stage 2 Infected Polar bear reveals remarkable changes to the animals anatomy.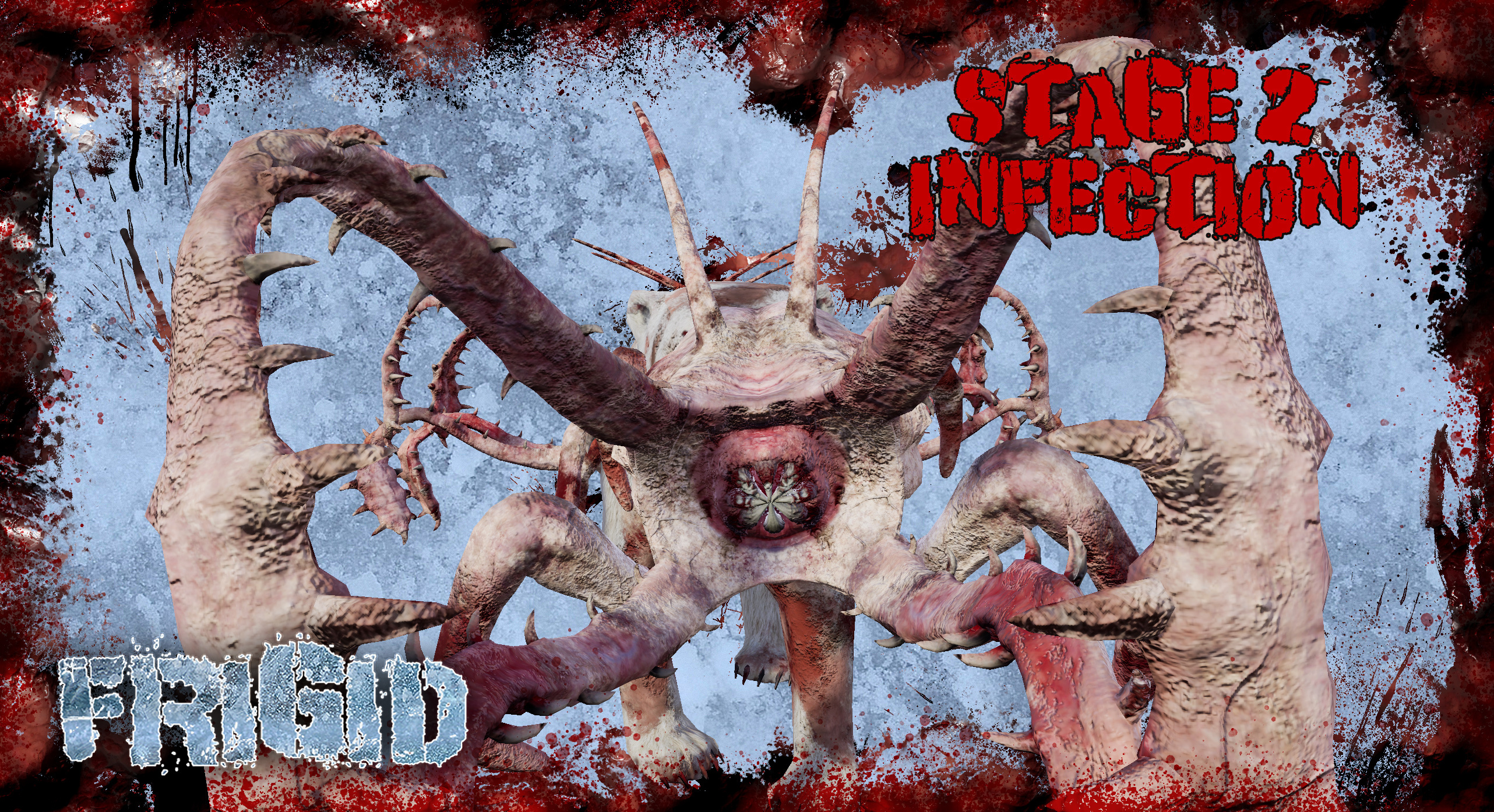 Stage 2 Infection consists of alien extremities coming out from under skin lesions all over the body. When the creature approaches its victim, these appendages rip out from the original host and attack their victims with extreme force.

These changes in anatomy signify Stage 2 Infection. This make it extremely dangerous up close. The speed and muscle strength from these tentacles are overwhelming and can penetrate through the human body and clothing.

Stay away from any infected animal as stage 2 cannot be detected, I cannot stress this enough, if they get close to you, death is certain. They do not appear to be aggressive until the last moment where they can get there tentacles in striking range and infect you.

Locals have mentioned some odd sounds coming before an attack. BE VERY VIGILANT!

We all respect the wildlife, but in these hard times if you see one, the only sure way to contain these animals will be to shoot them from afar, This is the only way to protect us and stop the spread of the infection. A shot to the head works best or a few slugs in the belly should do the trick. Make sure to burn Stage 2 Infected corpses.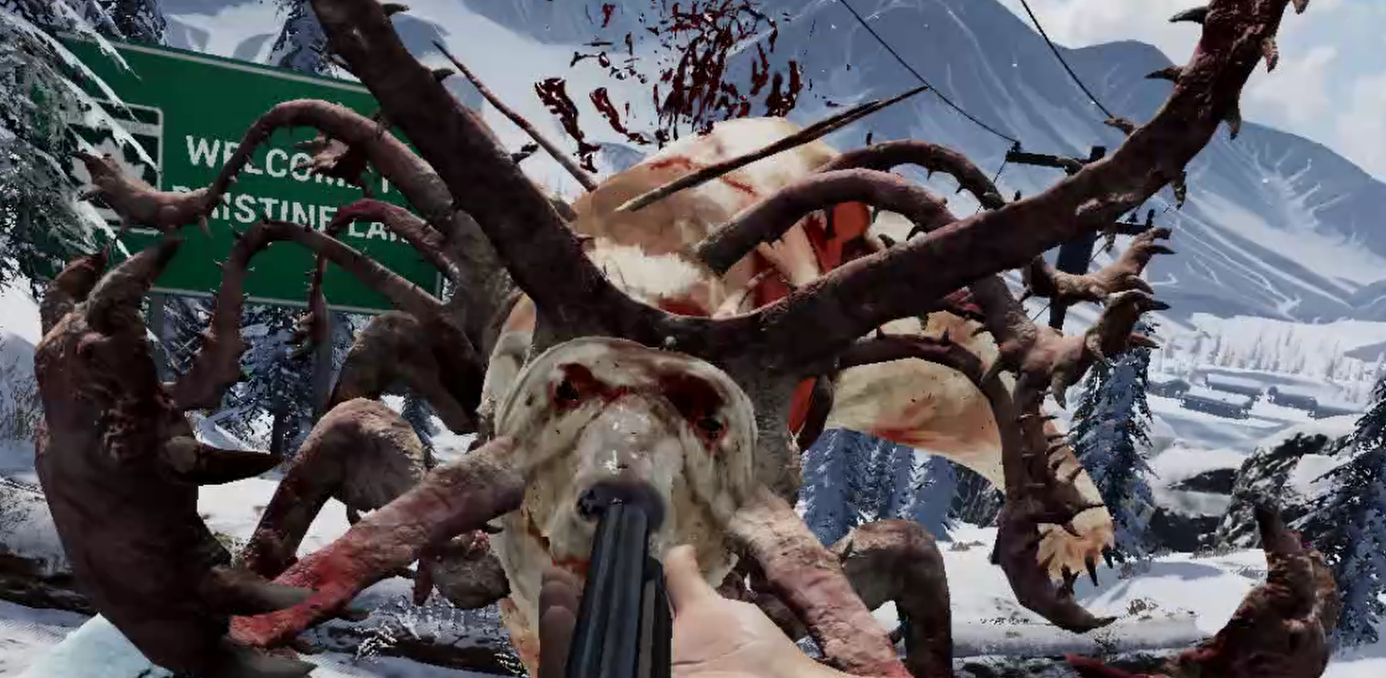 Please take the time to follow our kick starter page here Kickstarter sign up