In case some of you were wondering where I was last week and who this stranger was that filled in for me, well, you're in luck, because I'm here! Last weekend I was cordially invited to pack up my stuff, grab my ammo, load the guns and pitch the tent in pursuit of these furry bastards: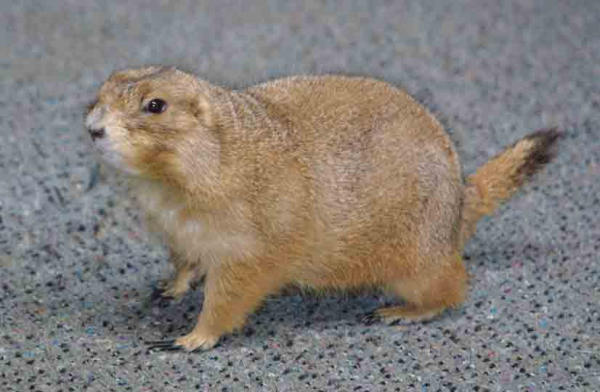 Awwwwwwww! It's so cute! Not when you trip in one of it's holes and break your leg... Silverfang, resident weapons-modeler, took up the task of reporting last week's Friday Update for me.
But enough of that. We have a rather light news update for you guys this week. It's rather light because of our lack of time to work on the mod. You see, I tend to want to maintain a 4.0 GPA in school, and it's taking a toll on my modding. I remind you guys out there to watch our mod for progress, as your added watches help to boost our morale.
First things first: we got a new website. Sato was generous enough to produce a new website for us, now at Fusionmodding.com. We have forums, and a miniature wiki set up on there (and of course, we have a link to the main wiki as well). I strongly urge you folks to participate in the forums, as you can suggest features for the mod and comment on our progress. Your opinions matter to us!
Second things second: While posting last week's Friday update, Silverfang secretly stashed away a gun model in it's contents: The Glock 9mm Pistol. It's not skinned yet, but Iceblade is on the job. A screenshot of the model was posted (and it may be seeable ingame, I haven't tried) in the screenshots section of our MoDDB page. Silverfang and Iceblade are working diligently on the next gun model to be added to our onslaught of weaponry: The AK-104. Slightly more powerful than the M16 assault rifle, yet lacking a grenade launcher, it makes for a powerful weapon. Expect to hear more about this new weapon and gun model next week.
Last things last, I've been working secretly over the weeks on a story for a secret aspect of the game. It's a secret, so if I told you I'd have to kill you. But if you want to read what I have thus far and give your opinion, read here: Fusionmodding.com
Farewell folks, and no matter your game, prairie dog, human, deer, buffalo, human, good hunting to you. Remember to join the forums and just say "No".