Update #2
July 16th, 2010
What a big news update we have this week. We've got models, skins, maps, and code bytes here for you in this week's update of Gunslinger's Academy. I would like to remind you all that if you like the look of this mod, I highly encourage that you click the "Track this mod" on the right column of the screen, so you may receive updates (and increase my ego).
Let's start out with the models, maps, and skins. Suibuku, Fang, and UndeadObsession have been hard at work this week. Suibuku has successfully textured the Shotgun model, giving it a sleek look to it.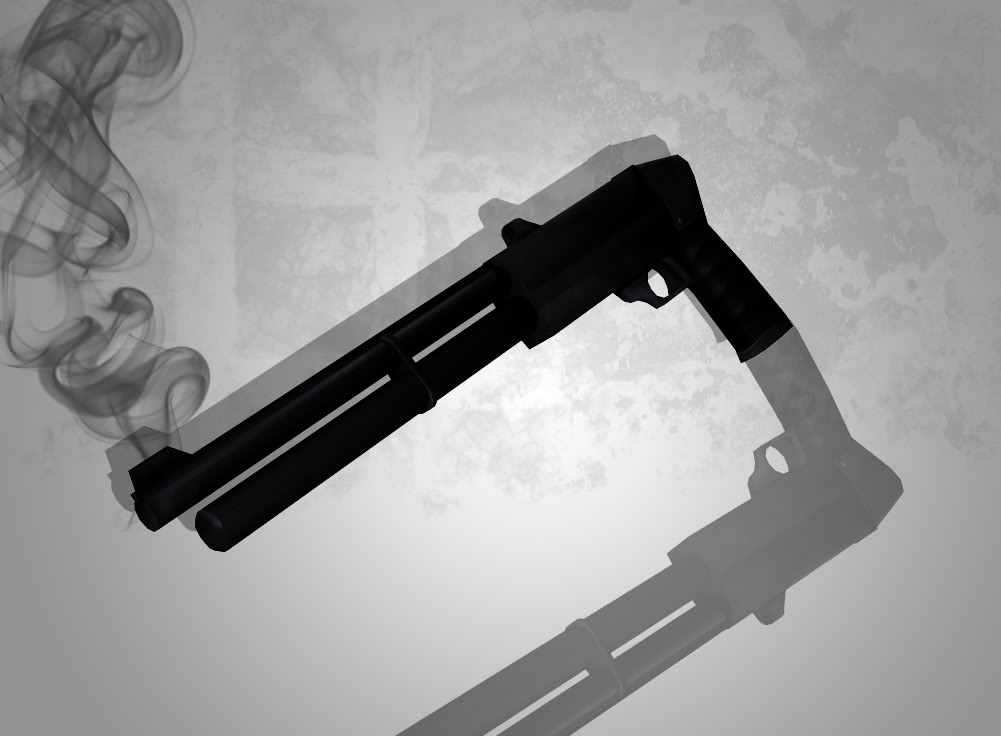 In the alley of player models, Suibuku has skinned a gangster and a Taliban, bringing our total skin count to three. Meanwhile, Silverfang and UndeadObsession have been working on weapons. You may have seen our screenshots of the M16. We now have an even more detailed model, pushing the boundaries of the engine to greater heights.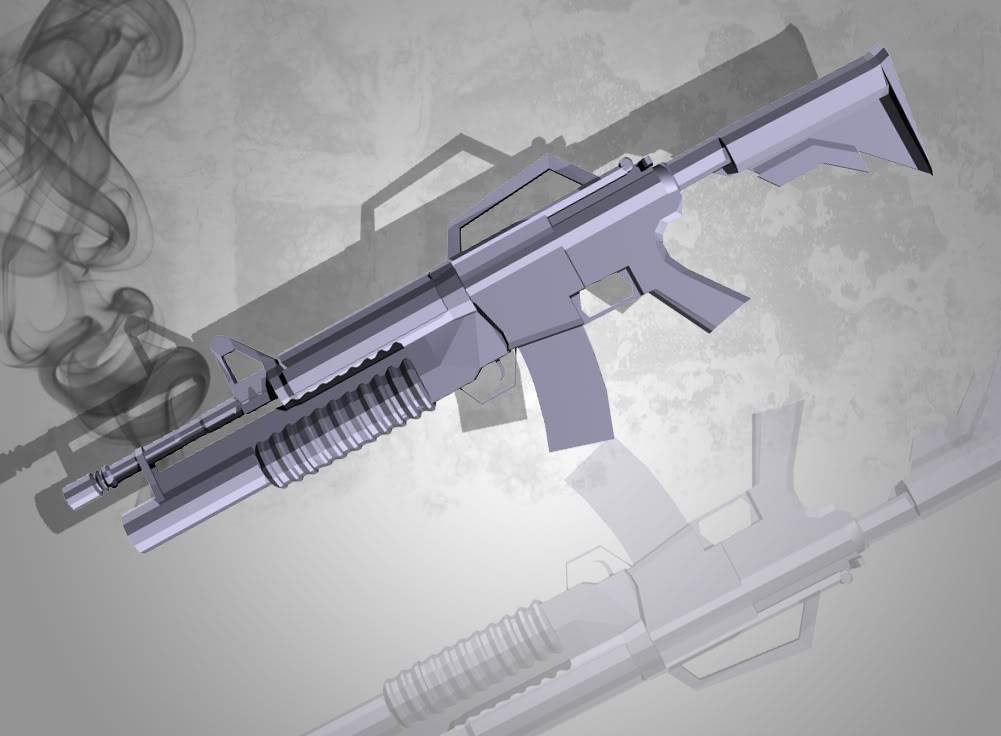 As well as an M16 model, they also made an M249 SAW.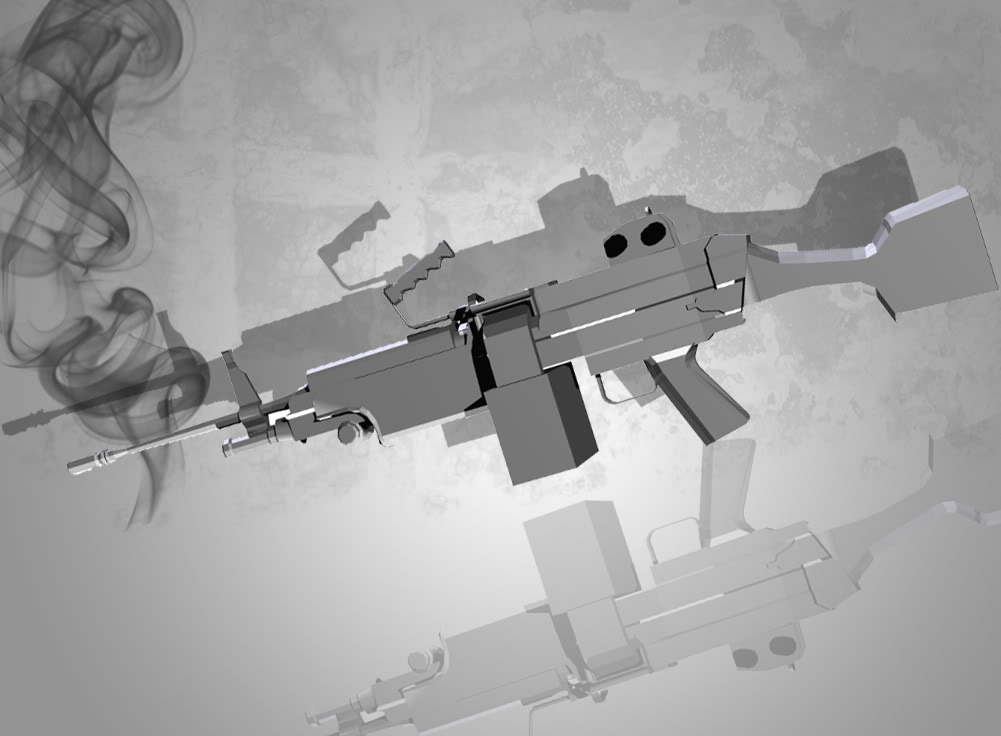 And an M14...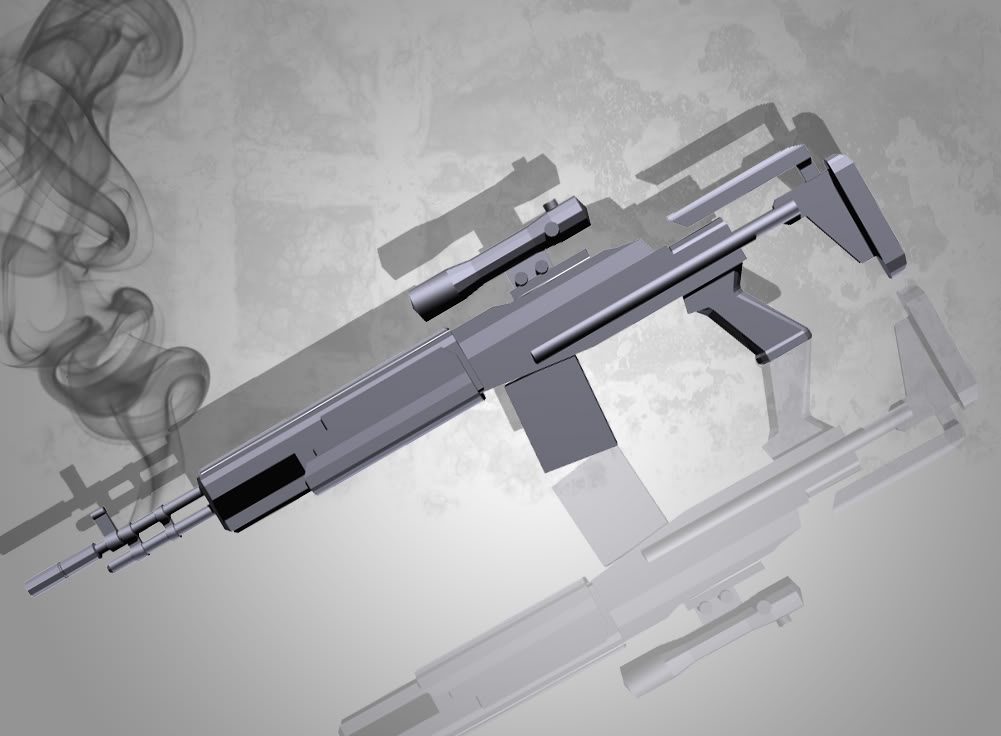 Lastly but not least, our resident mappers j3rk and PANIC98 have been working on some great levels for you guys. j3rk is working on a rehash of the old bespin_platform map, which will be converted into a motel complex and dubbed "Motel". PANIC98 on the other hand is still working on the "Library" map.
I've got a job request for you fellow readers out there. Our new custom announcers system will allow server admins to customize their own teams, with a custom icon, custom announcer, and custom score string. We need your help folks. We need announcers! Somebody who can say such things as:
GENERAL: "We've taken the lead!", "We've lost the lead!", "The scores are tied.", "We lost", "We won!", "10 minutes left", "5 minutes left", "1 minute left", "10 kills left", "5 kills left", "3 kills left", "2 kills left", "1 kill left", "We scored", "They scored"
CTF: "They've stolen our flag!", "We took their flag!", "We returned our flag!", "They returned their flag!", "They captured our flag!", "We captured the flag!"
DOMINATION: "We're losing a base!", "We're capturing a base!", "We took a base!", "They took our base!"
VIP ESCORT: "The VIP is down, this wasn't our fault", "The VIP is down, our fault.", "The VIP has been captured. Good work.", "The VIP has been captured. Damn!", "We TKed the VIP", "The VIP has escaped. Damn.", "The VIP has escaped. Good."
COMMANDER ESCORT: "Our Commander is down!", "We killed their commander!", "Our commander has reached the safe zone.", "Their commander has reached the safe zone"
LAST MAN STANDING: "You are the last man standing on your team"
SMASH AND GRAB: "We've got the case!", "The enemy has the case!", "The case has been dropped."
Now that I've gotten that out of the way, I can move on to our last segment - code. Coding is the cornerstone of this mod, the backbone of this mod. Of course I've done some work with the teams and such, but the gametypes are what really shines. The bulk of this week's work was in Domination (and, while I wasn't able to bribe Xycaleth with a stack of Playboys to do the meter for me...), which required the most effort. So now I present to you, fans, the first ever alpha screenshot of Domination: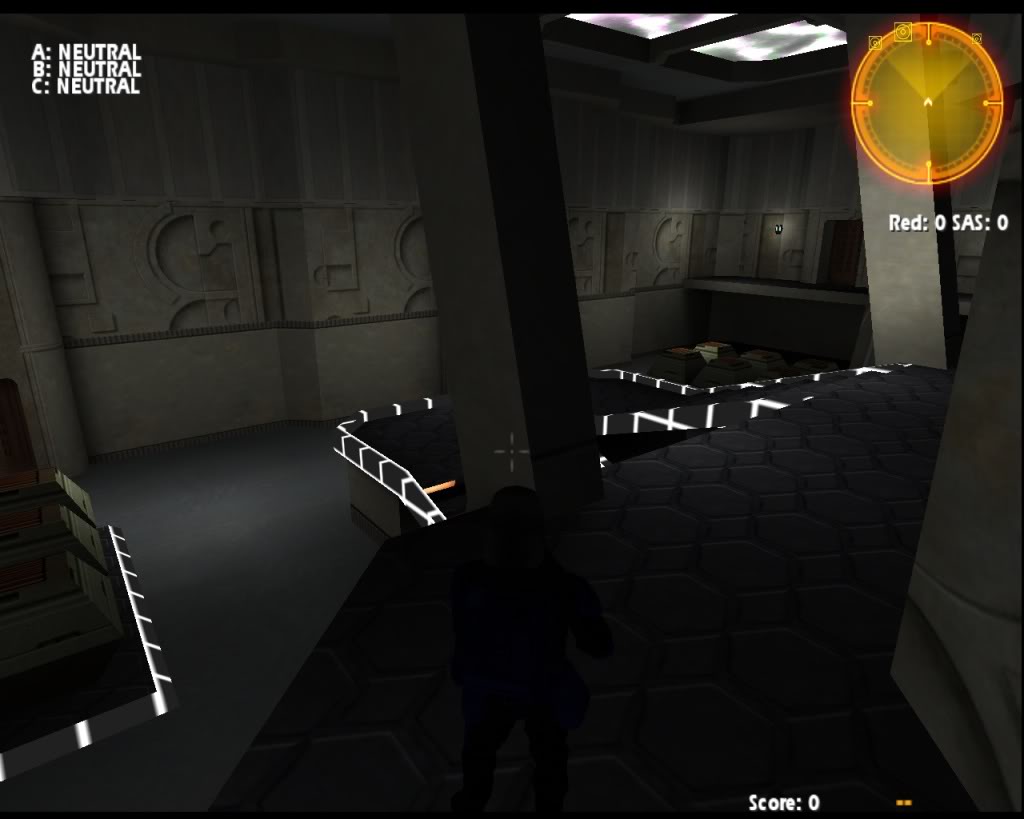 Domination is no longer restricted to being a simple "A, B, and C conquest". No! We decided to make it so that if the mapmaker desires, Domination can be a full-fledged Conquest mode similar to Star Wars Battlefront or Battlefield 2. Personally, I would release one map as Domination and another as a Conquest map, with multiple versions. A map can have up to 32 seperate bases, with names of 12 characters (no spaces) each. VIP escort and Commander escort on the other hand, are completely finished.
That concludes this week's segment. Tune in next week!
Good hunting my friends.
~eezstreet