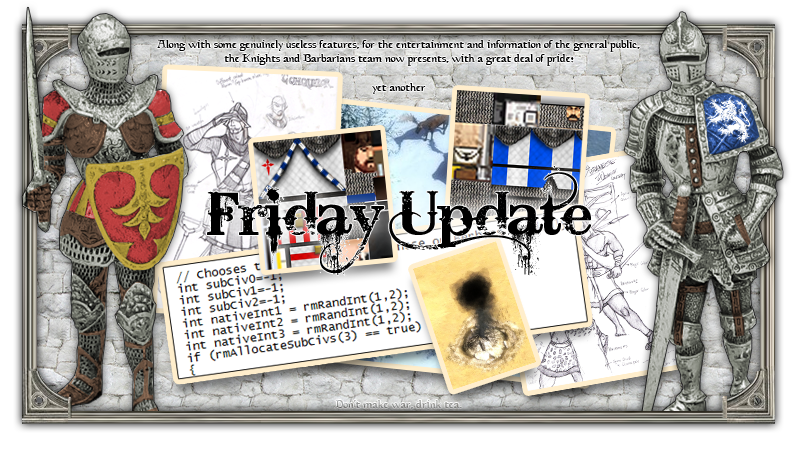 Today's Friday Update starts with a bit of a disappointment; we haven't released the Prologue before Christmas, and we won't even release it in 2012. I believe we could have done an early release by Christmas, but that would have cost us in terms of quality. So, while you're going to have to wait somewhat longer for the Prologue to arrive, you can be assured it'll be much better for it. One way in which we are improving K&B is by giving it a completely redone AI, currently being worked on by AOE_Fan, and while it would be difficult to show you anything of it, it does look as if it will make a massive difference for the better. Texturing is also being worked on, with Pepp and indeed myself working hard to texture the few units and buildings that were not yet completed. We're aided in this by the use of new models, typically created by me and then imported by misterscp. Just to give you some examples of new models that we've recently created: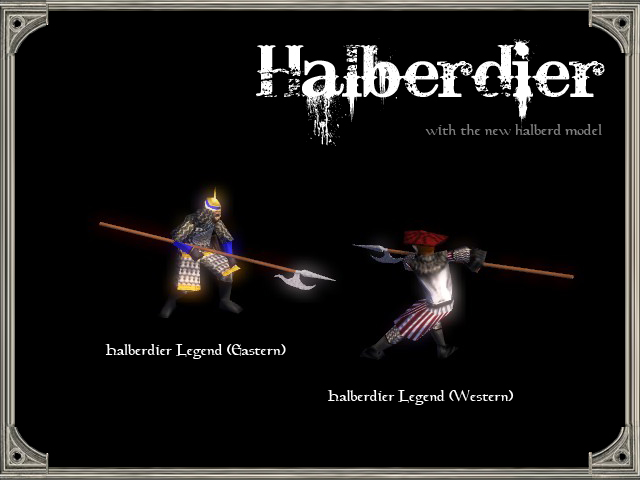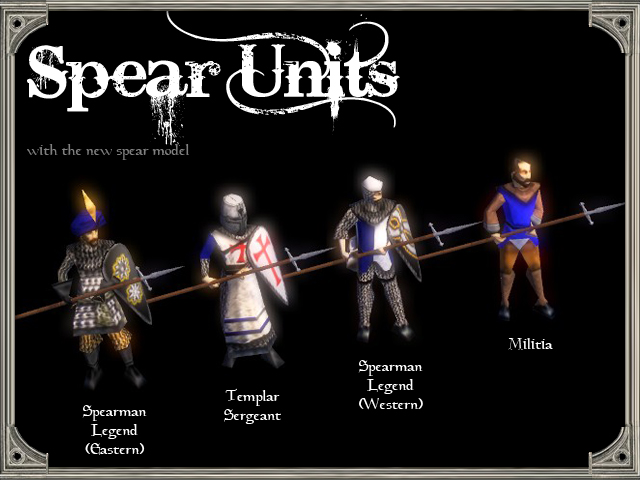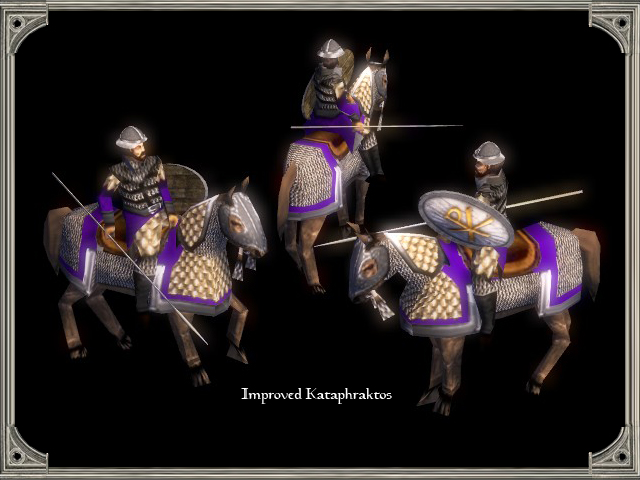 The new weapon models have been an important recent improvement to several units, replacing AoE3's awful halberd models and the spear model of the Mayan Holcan Spearman that we used before, lacking anything better. It's not just new weapons though, the helmet and shield of the Kataphraktos (which will feature on other units as well) are also new models.
Those of you with eagle-like eyes and keen memories will have recognised that the Improved Kataphraktos shown above is a brand new texture, but that the Kataphraktos had already been textured. They'd be completely right. Part of our hunt for quality is the redoing of older textures which simply weren't K&B-worthy. This is also the case with the Kataphraktos, with the old one being really rather ugly. The horse has had a minor redo, the rider is a completely new one.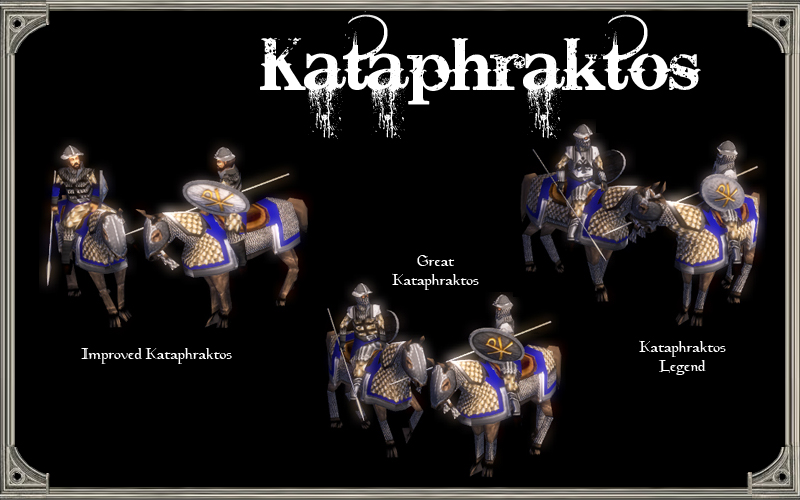 The philosophy behind the texture is probably best quoted:
With this unit I tried to make the difference between the different textures not just be heavier and yet heavier armour, but also a degree of modernisation. The Improved uses traditional Byzantine armour, and the Great and Legend still do, but they get a bit of a Western addition with the cuirass and pair of greaves as well.

For this week's quote we go straight to AOE_Fan, who would seem to be quite overjoyed:
AOE_Fan wrote: Woohoo! I have finally succeeded in making, at least in my opinion, the best counter system AoE3's AI has ever seen!

K&B salutes... New Year's Eve. What better way to wave goodbye to 2012 than to be with family and legally use gunpowder? Nothing lovelier than setting off fireworks...
K&B refutes... the lack of a working time machine. Were they not the territory of science fiction, we'd travel back in time and still finish the Prologue before Christmas
- Quoted from peugeot407