Now that our New Republic and Imperial starfigher and capital fleets are completed, we have begun focusing on the other factions in the mod. One of these factions is affectionately known as the Pirates. The term Pirate refers to the variety of rogues that were scattered across the Star Wars galaxy who would attack, rob or commandeer ships as they saw fit.
Many of you that have followed Star Wars for sometime know that Pirates generally cobbled together unlikely pieces and created beautiful Frankenstein ships. These ships are affectionately known as "Uglies". Basically, it combines the New Republic and Galactic Empire starfighters into vicious abominations.
The models we had previously came from the wonderful work done by the XWAUP. We thank them for donating their models to our mod. However, we decided to use the wonderful models and textures by the First Strike team, rip their models apart, make brand new models and put them back together again. Icewolf, our resident jack-of-all trades, even redid the textures for all the vessels to make them look even more ugly.
I present to you the efforts of our labour:
OLD: Here are just a few glimpses of our older fleet just to give you a bit of background
Vornskyr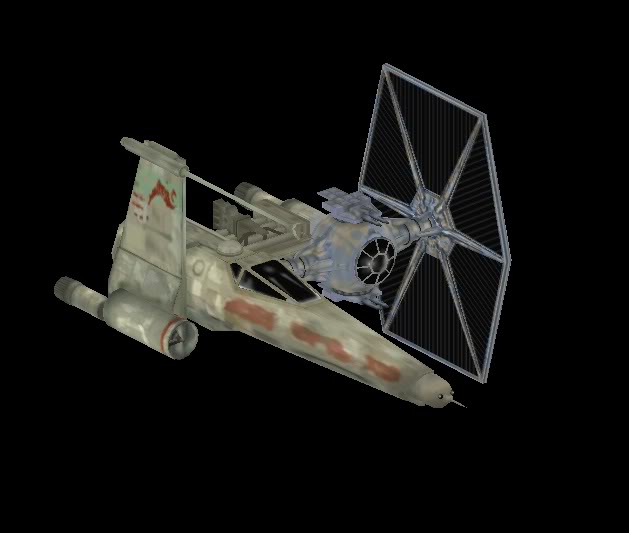 X-TIE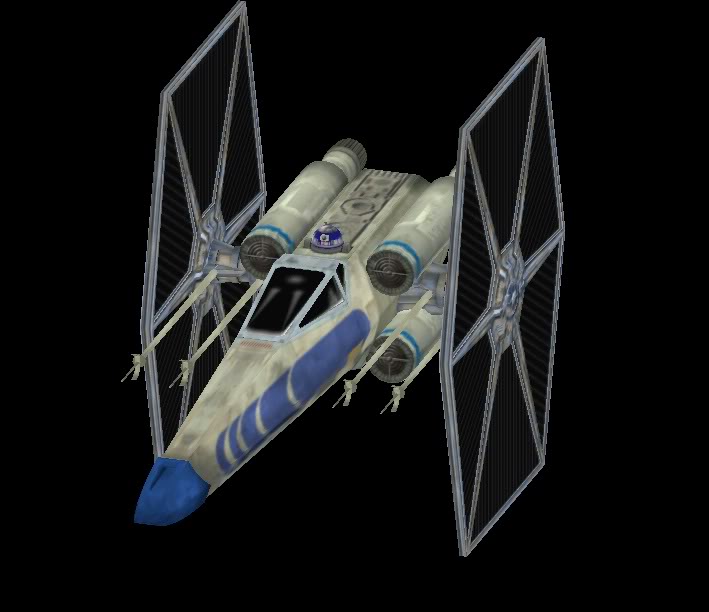 TYE-Ugly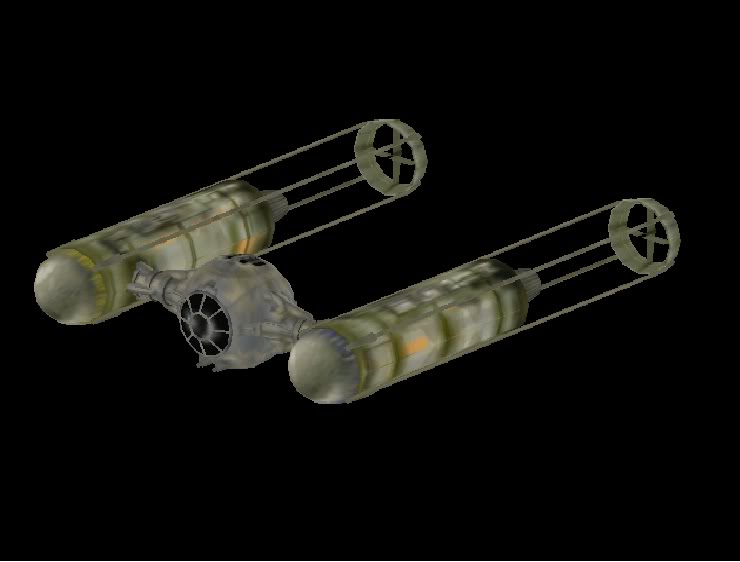 NEW: This is our new and improved fleet:
From the bottom left clockwise: Deathseed, Vornskyr, X-TIE, TYE-Ugly (Image 1)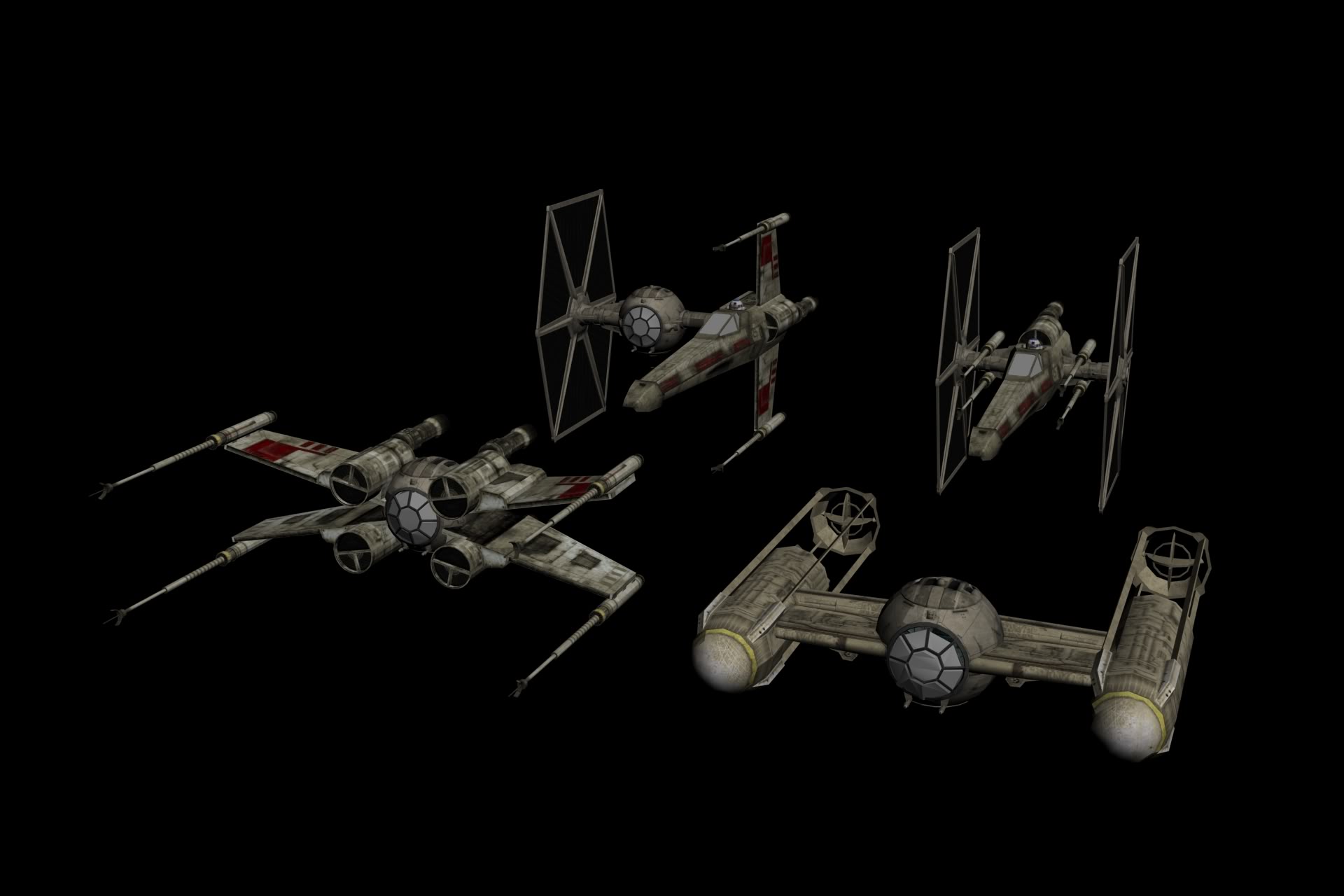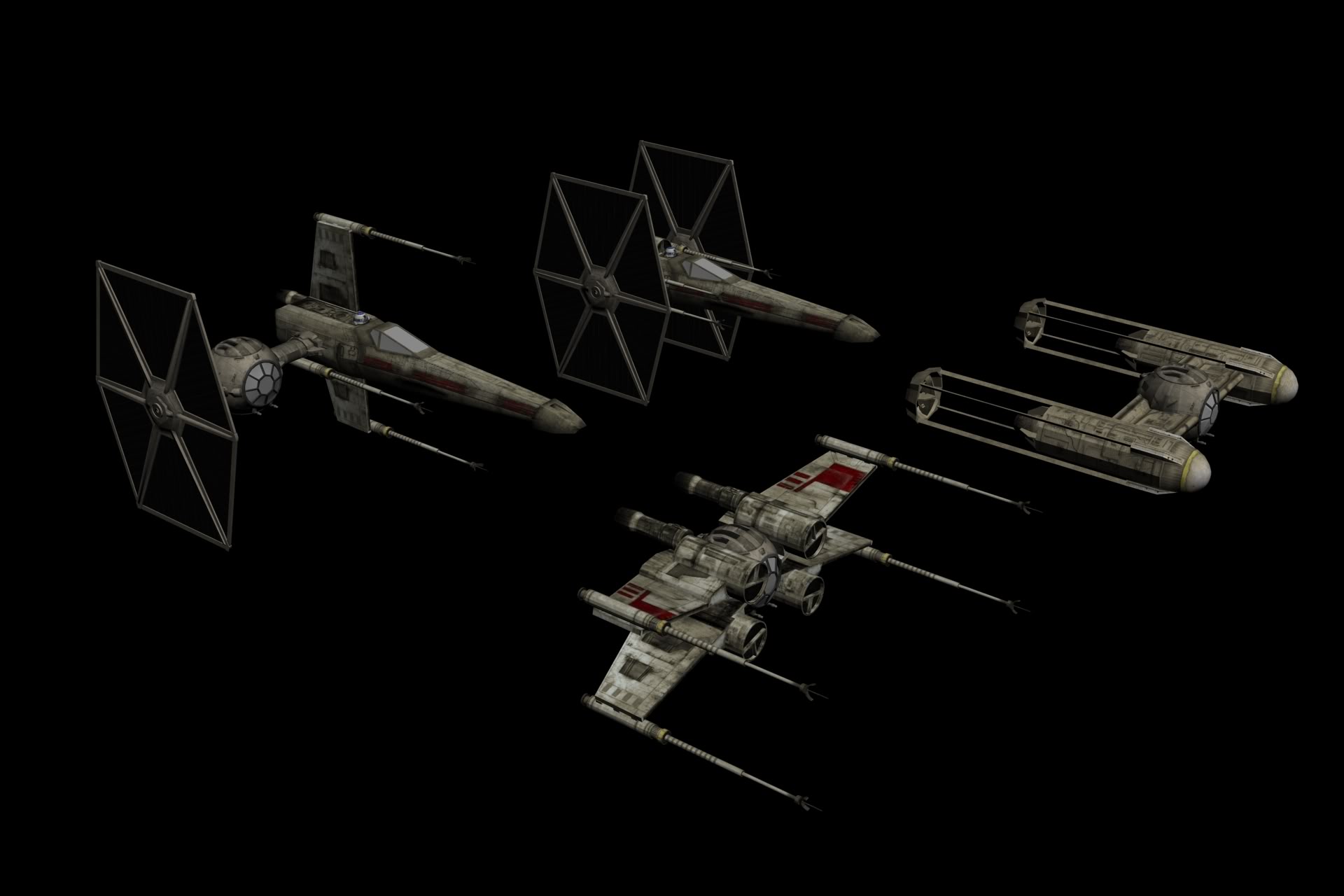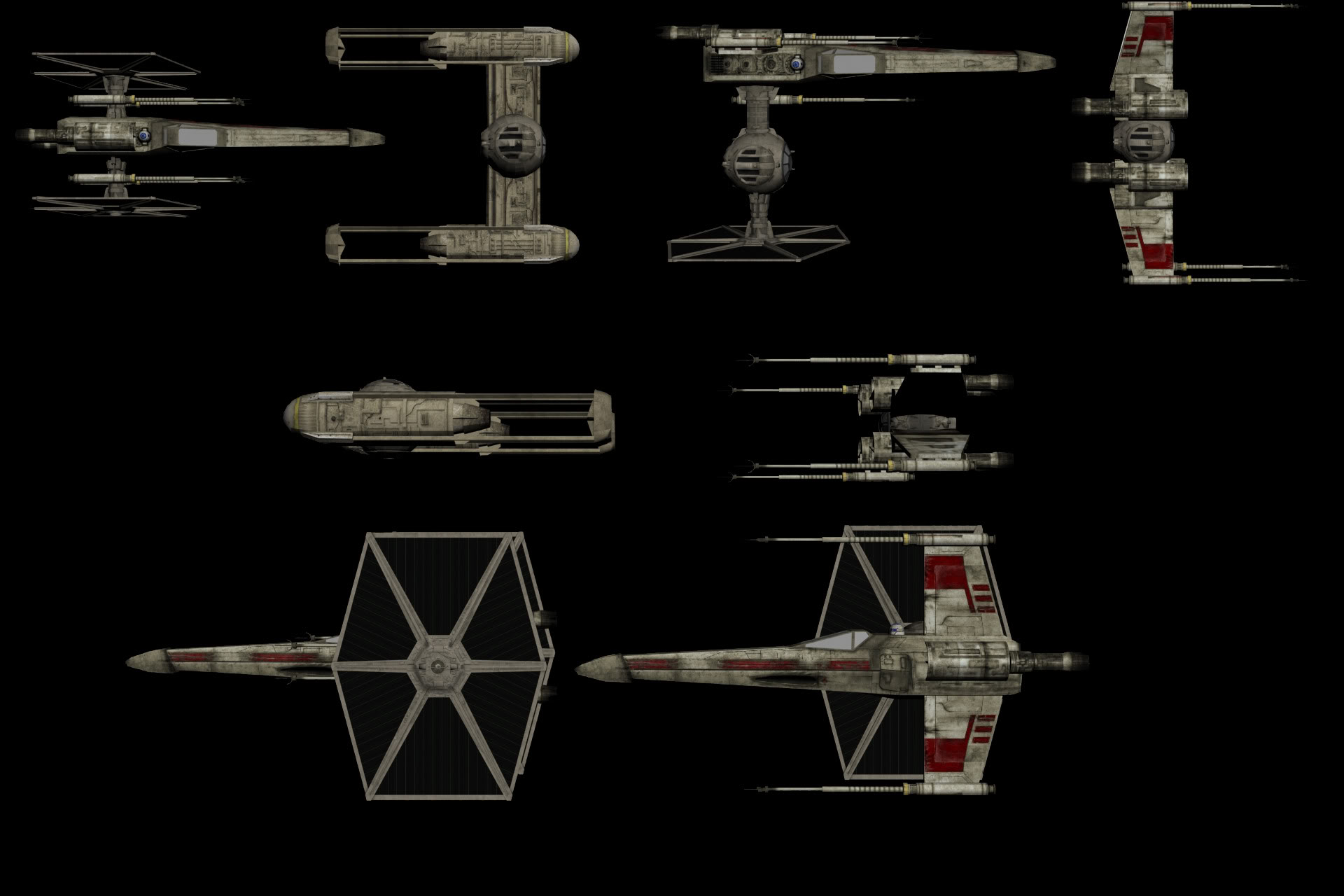 As always, any questions, comments or suggestions are welcomed!