With a slight delay now comes the first public release of "Freespace: Evolution". Spin up your warp drives and get ready to roast some Shivan scum!
Finally it's here, version 1.0. What you'll get in this first playable release:
11 small to medium sized capital ships from the Freespace universe
21 fighters and 13 bombers
4 rather simple missions to get in touch with the mod
authentic Freespace music, sounds and graphics effects
It's also perfectly compatible to the Nexus Skirmisher, so you can create your own skirmish battles for it (but don't forget to set "freespace" as mission type!).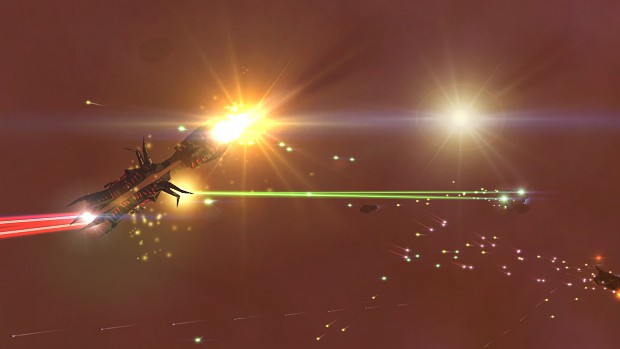 Please keep in mind, that this is still very much a work-in-progress. Especially balancing and fighter or bomber handling need to be worked on more. There is also a whole lot of iconic Freespace ships missing, like the big destroyers obviously, but also civilian transports and such still need to be added to open the doors for some interesting mission design in the later stages.
In the meantime, Freespace: Evolution is now on Twitter. To receive all the latest updates, make sure to follow the tweet! The site on moddb will also be regularly updated, of course, although that'll be reserved for bigger news worthy of their own article.