We have decided to change the cubic art style of Freebooter into a less restrictive and more organic style. While we initially felt comfortable with the very rigid guidelines the cubic style provided, we ran into difficulties when attempting to create non-mechanical assets such as vegetation and islands.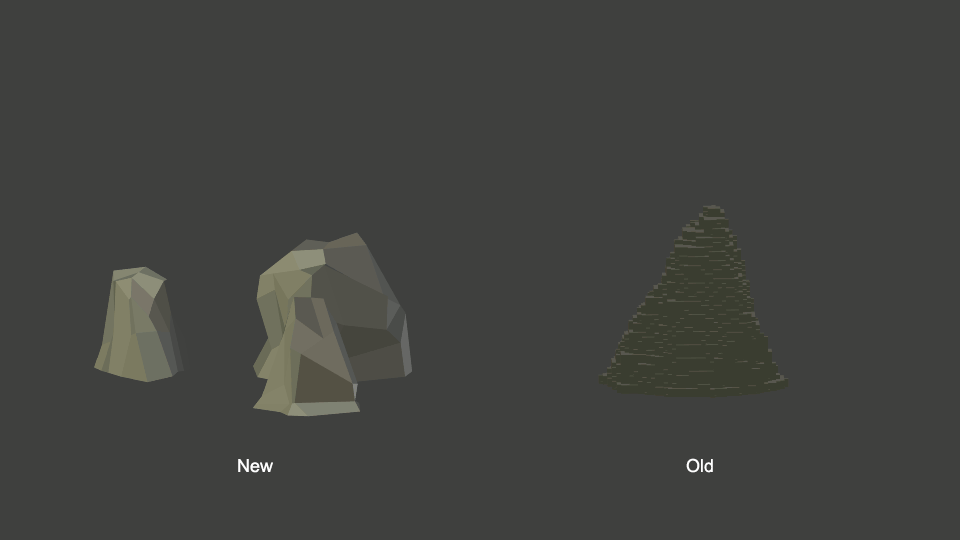 (These are GIFS - open them in HD view to see them animated)
The new art style allows for faster asset creation in addition to a reduced impact on performance (the cubic style is deceptively performance hungry). We are retaining a fairly low poly look and we are still using solid colours as textures.
This is the first time we are showcasing the new art direction and we would love to hear your thoughts on the new art style.