Let me start this news post by wishing you all a happy new year! We hope that 2011 will be a great year for all of you! For us, well it is the launch year for Fray, so how could it be a bad year???
Today we would like to show some of our work on weapon design. Weapons in such a scifi game as Fray are a very important part, both esthetically and gameplay wise. In terms of style, we have many different types of weapons, ranging from the classic military weapons, to some more exotic and improbable, and we will be revealing more as we move along in the development!
We are currently implementing the military weapons in the game, so low poly versions around 2 to 4k, but we also have to create high resolution renders of some weapons, for our trailer and website.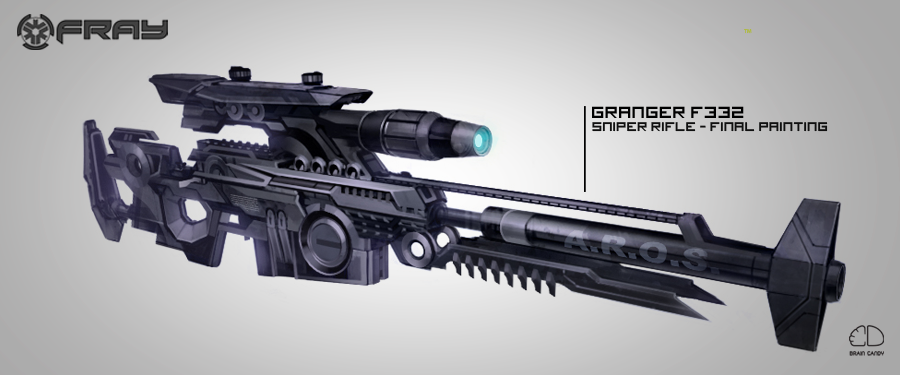 We started as usual with a brief description of each weapon. For instance for the SMG, we started with "HF - SMITH Sub Machine Gun -­‐ Standard military infantry weapon, uses 10 mm caseless ammunition." This gun is supposed to be a light, medium range weapon, designed for quick burst shots, similarly to an Uzi.
We then started working with Vincent on some concepts for the weapon. As usual he drew a few sketches to fit our design ideas and came up with three low resolution thumbnails from which we could then refine our vision.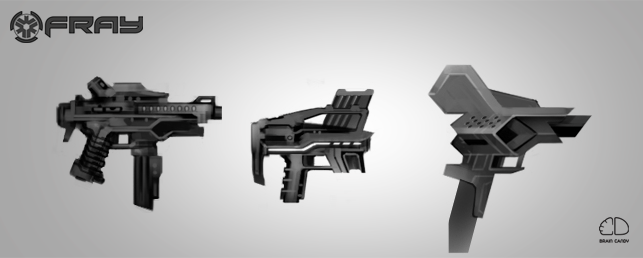 Once we had decided on the look, Vincent sent an intermediary sketch, followed by the final painting for the weapon. The HF Smith SMG was born.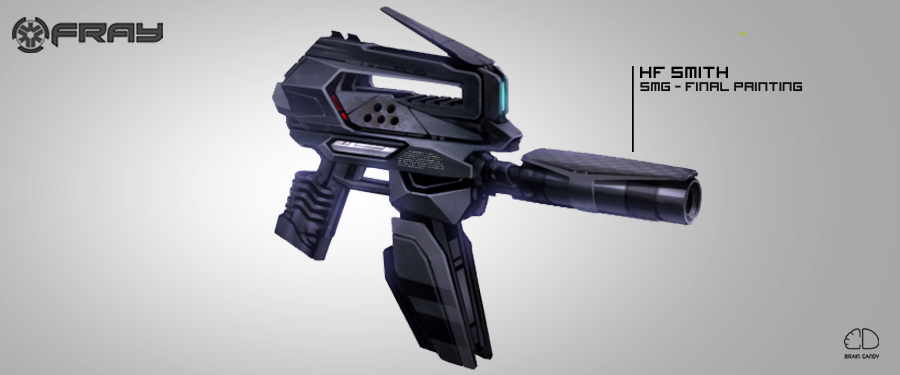 Next, the concept went into Bertrand's hands to create the 3D model of the gun. Here is a small render we just made: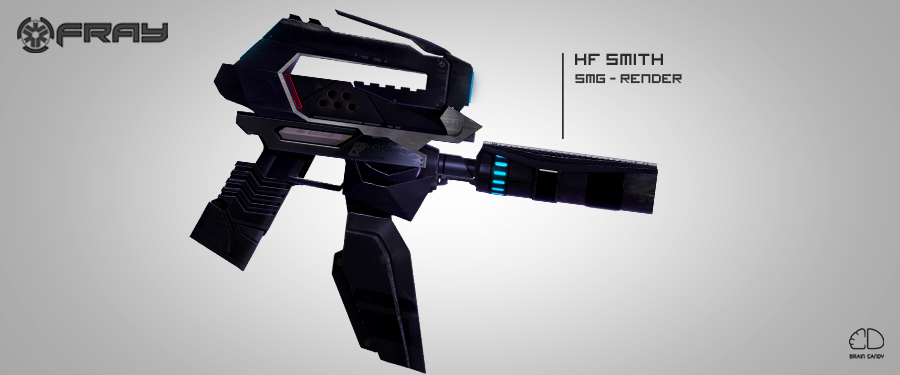 Here is another weapon Max is currently working on, the HF Gruber Assault Rifle.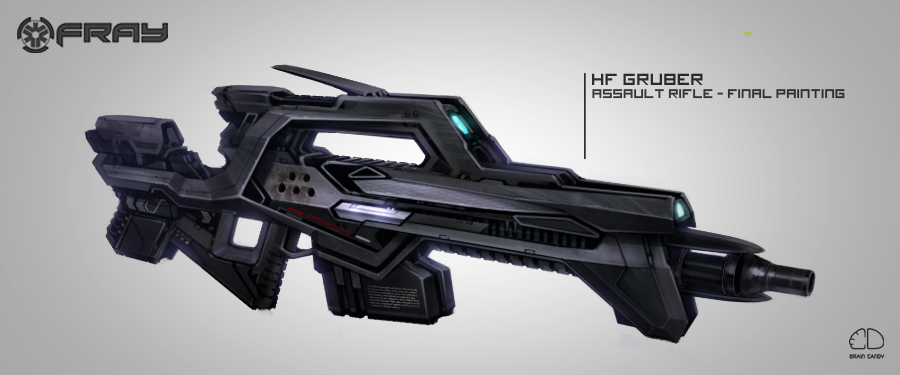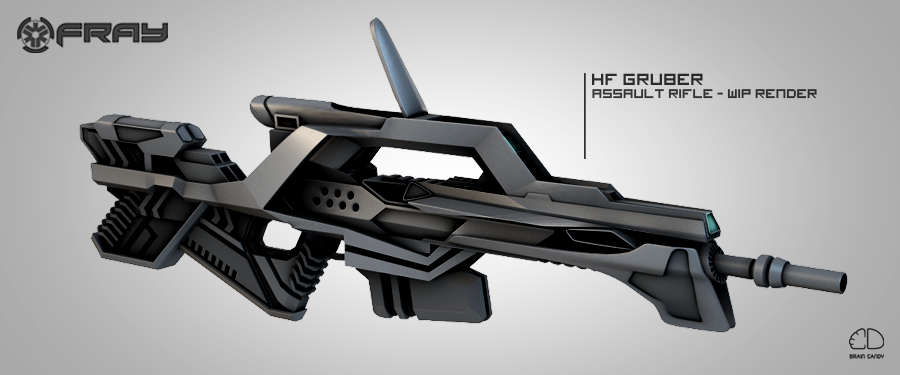 Well I hope you enjoyed these, coming up soon is the release of our teaser movie (FINALLY!), our website and we continue working as we get ready to unveil the game at the GDC at the dend of february. Til next time folks !