And we're back! This time we got some more progress to show you, a nice little treat to decorate your desktop and some information about the future.
First of all, some say that Karelian Front will just be Red Orchestra 2 in a different location. Russian forest, Finnish forest, German forest, all the same. What's the difference? However we think that northern vegetation hasn't ever been done properly in games and that is what we want to change. We want to get the full potential from forest which offer a battleground with rocks, hills and dense undergrowth.
You can see from the in-game shot that there is still too much space, and that we are not there yet as Unreal Engine provides us with all kind of challenges to overcome. But when we are ready, you will have an unique environment to play around in. And let me tell you, you'll love it! ;)
Alright, lets move to the stuff you all want to see and are here for. Our first map, Tyrjä, is getting along nicely and we've got another progress photo to show to you. And for those wondering, we are also working on other maps too! However we want to focus on showing how one of the map progresses. We'll bring the rest to the public when it's time.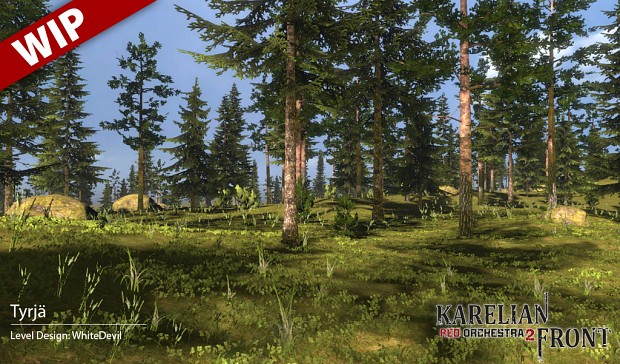 Secondly, what kind of Finnish war map would it be if it didn't have birch trees? We have got those covered as well! Along with some rocks to create new kinds of shapes to the environment for players to take cover in.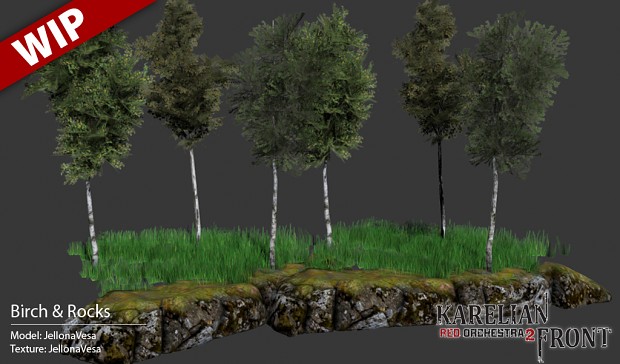 And finally, some beautiful concept art which we're offering to you to use as a background image on your computer!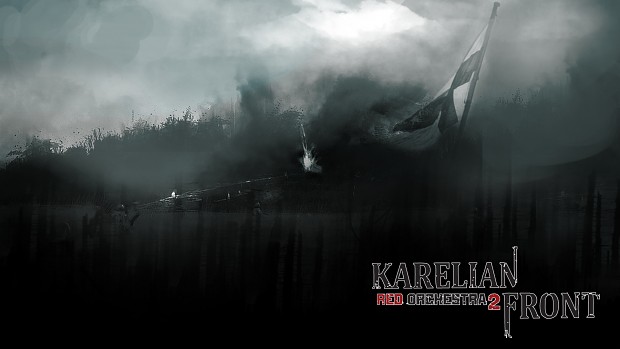 You can download the image from here (1920x1080)
And that's all we got for you this time. Thanks to everyone who has been supporting us so far. You're the best! Also, don't forget that we are always recruiting for all kinds of talent. So whether you are a coder or a 3D artist, and you would like to work on this awesome project, don't hesitate to contact us via our website.
And don't forget to follow us in our official pages in Facebook, Twitter, YouTube, Steam and ModDB.