Hi there,
here we go with another weekly Dev Blog. This time we can call it the Bug Fix blog, since I mainly worked on issues that you guys reported.
---
Bug Fixes
KO Hook
The KO hook is actually a new feature, but it is already available in the Pre alpha 0.0.1.2. and there were quite a few issues. If the character got hit by multiple bombs, multiple hooks were created and had the instance of the character stored. After the instance got destroyed, the hook was still referring to the instance and the game crashed (because it was no able to reference the instance). This issue was fixed this week.
Here is an example of the hook: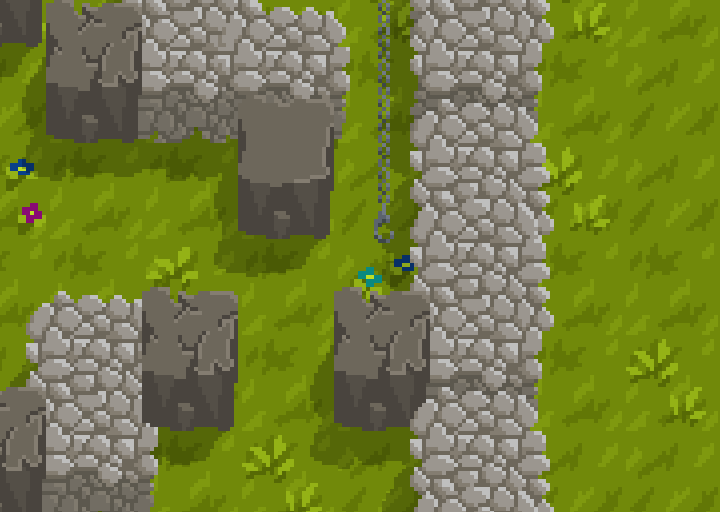 Current character
Regarding usability, there was an issue of identifying which character you selected. Usually, if you hover over a character, there was an arrow. Now, the arrow is displayed over the current character which is selected as well.
Back button
The right mouse button is now used as a "back"-button. You can navigate to the previous menu from any sub-menu of the title screen or from the character selection. Additionally, you can un-equip the bomb. There was an issue, if you selected the bomb and were not able to put it away. In that case, you would have hit yourself, since you had to place it. Now, you can simple un-equip the bomb by pressing the right mouse button.
Win message
If you managed to defeat your friend, the win message was displayed on the screen. I forgot to reset the message. After starting another game, the message got already displayed. This was fixed this week.
Additionally, there is a "back"-button as well to get to the title screen (should there be an additional button in order to directly go to the character selection as well?). If nobody won the game, a "Draw" is displayed on the screen.
---
I am still working on the issues and most of them will be fixed next week I suppose. The tileset for the next level is almost finished as well. So I may show you the next level soon. Be sure to stay up 2 date! :)
That's it for this update. Thank you for reading! :D
As always, if you have questions or any kind of feedback feel free to post a comment or contact me directly.
Cheers.