Hi there,
this time I want to show you the following progress: shadows, maximum time per round and the settings menu. Here we go. :)

---
Shadows
Forest Strikes has now shadows which gives the whole game more depth and it looks just amazing. Cloud shadows are also implemented by now and will spawn randomly.
The magic behind the shadows is based on following solution. There is a specific layer for the shadows between the objects and the floor. Every step an object iterates over the basic objects and draws the shadow to a specific surface. The surface is then drawn with an alpha of 0.35 on the shadow layer.
Just take a look: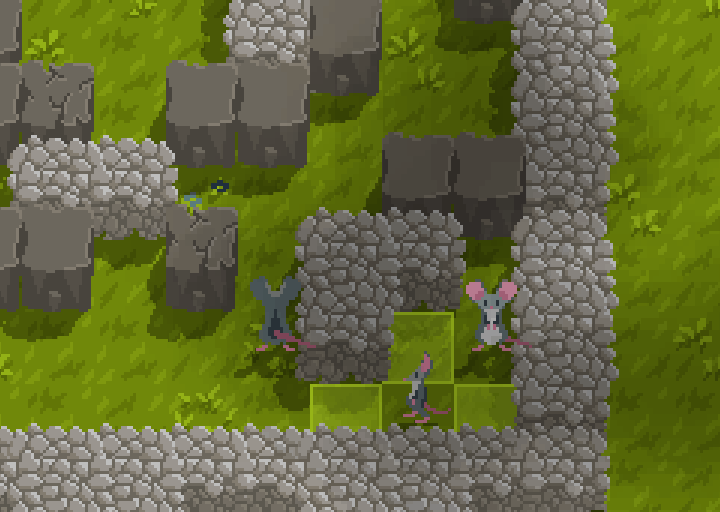 Time per round
Now, you can set a time per round. This is the maximum amount of seconds you have to finish your moves. Currently, it is set up with 30 seconds. In future, you'll be able to set it on your own.
If you are looking for a real challenge, you can use short times. There will be an option with infinite time as well.
Settings
Now, Forest Strike provides a basic settings menu.
You can change the following:
language (English, German; others may come in future)
resolution (up to 1920 x 1080)
fullscreen-mode
brightness
master volume
Here's a quick click-through of the settings: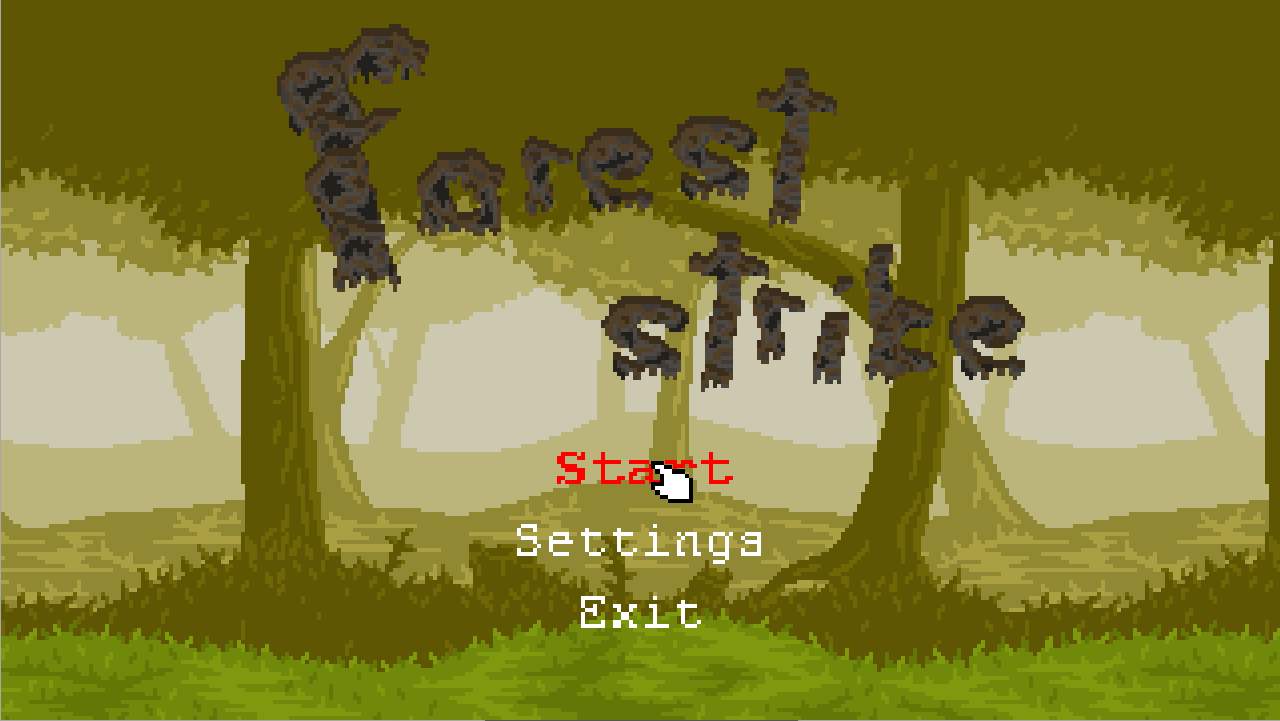 Pre-alpha
I want to launch a Pre-alpha within the next few weeks. If you are interested in testing the game, contact me or send a message.
---
That's it for this update. Thank you for reading! :D
As always, if you have questions or any kind of feedback feel free to post a comment or contact me directly.