Howdo,
So this is an update as to where we are at and what is going on. In short, the Praetorian Mod is nearer to finished than EVER before. Currently the mod is in the final testing and polishing phases, so whilst I cannot provide an ETA, it's pretty darn close - I really want it to be out before DoW3!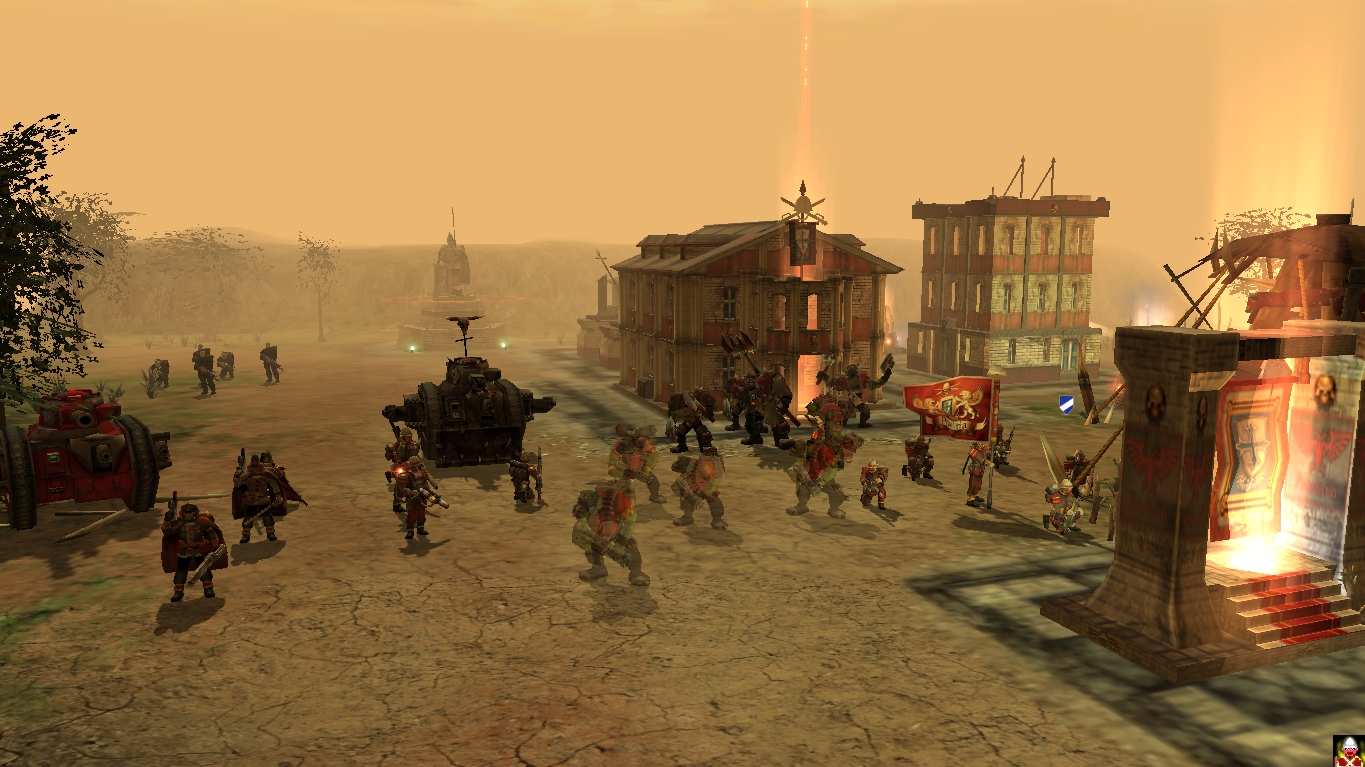 In long, I've taken point on the development of the Praetorian mod which brings with it new motivation, but also a new direction. I guess this is good news if you like my philosophy and design work (if the race has a unique thing, then make it a THING) but the mod is now more focused in a certain way to emphasis a particular theme, as is my wont, as is my way*.
The current design has gone through many iterations and some things have just gone - the leader tank for example - I just can't make it fit. I love the model, but in implementing it I found some really janky and unsolvable engine issues (cumulative squad cap still displays incorrectly...you'll see). The Deathwatch and Afriel branches have gone - DW seemed an odd fit and Afriel are now powerful, if unfortunate special forces.
The Praetorian guard still use bolt action rifles - these do a lot of raw dps, but have a long load time, so enemies of the Imperium will want to get up close and personal. This will not be easy as there is a large emphasis on artillery to keep the enemy at bay and also to wreak havok from afar (here is THE THING). This even extends to their listening points, which are not directly armed but can call in off-screen artillery and airstrikes. These guns are all for naught, however if you get within the minimum firing range.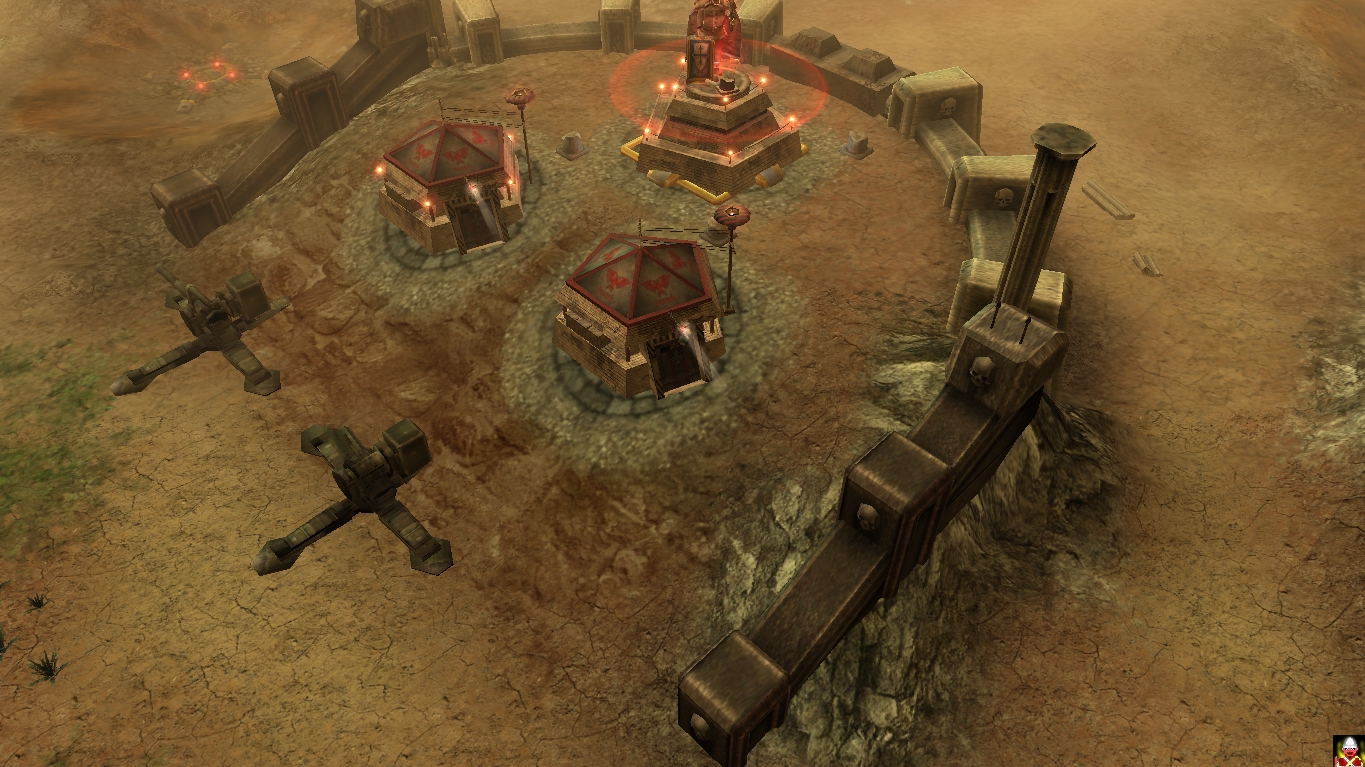 Praetorians now only have orks as their allies, reflecting the involvement of Blood Axe Mercenaries as per the fluff. Orks are expensive, you are buying their loyalty after all, but very powerful in melee. You can mix and match ork technology with Imperium, so you can fill your pop cap with unusual combinations. You can just ignore them if you wish, along with the flying units, your game, your choice.
The mod has received a simply staggering visual boost from OmbrePhoenix, who has really raised the overall feel and appearance of the race. On top of this, Green Scorpion has provided me with voices, real voices, and Roderick with new music. Gambit has been his invaluable self on fixing stuff I broke and on finally getting the freaking AI working.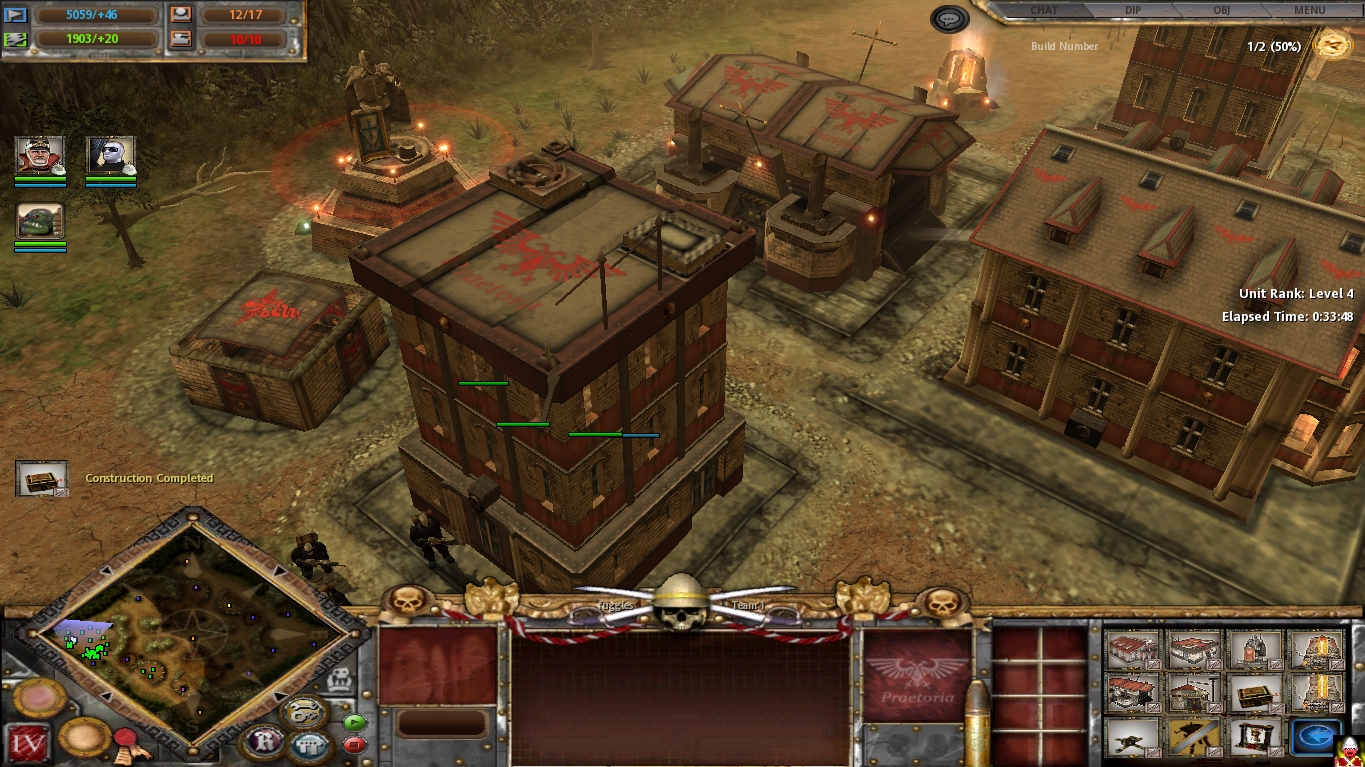 The team is now tiny, not many modders are active these days, but I've found some great volunteers to beta test as I just don't have the spare time that I once did (alas) - Especially big thanks to faceless and Kasrkin on this front.
At this point, I'm not sure there will be any more new race mods for DoW released (but heck journalists and most players just seem to want to play UA and never acknowledge our stuff anyway) however this mod has exceeded my expectations - I suspect it will be a bit OP, but I need player base feedback to get more detailed reports. As ever, it has been a privilege to be allowed to be part of a mod team, to bring the community another great army for the wonderful dawn of war. As ever, thanks to you in the community for supporting the modders by playing DoW.
Finally, it should be very quickly noted this mod does not yet support Objective points, I have no idea what mods it is or is not compatible with (even my own), and we've not discussed allowing people permission to use our assets but I'm sure it will not be a problem - If you want pith helmets and afriel in your UA, let them know I guess!
That should do it. I think I'm about done.
TTFN,
fuggles


*If you think this all sounds terrible, complaining to Green Scorpion may work. or the alpha is still online!