Five kings is a mod for Medieval 2 kingdoms, based entirely around the ASOIAF universe created by GRRM. I'm not sure exactly when it will be released but it will most likely be before next December 2017.Below, i'm going to list what i aim to have this mod include:
---
Grand Campaign: Although the grand campaign works, it is very bland and isn't anything new. I intend for it to be possible to play as houses; Stark, Stannis, Tully, Joffrey, Arryn, Lannister, Martell, Tyrell, Renly and Greyjoy with other unplayable factions such as the wildlings and the nightswatch, perhaps in later custom scenarios it will be possible to play as them but i'll talk more about that later. Each faction will get the option to enable a script which will play out the campaign like the TV show on HBO. For example, if you play as house stark than it will be possible to get the Tullys to join your kingdom or if you are playing as house Arryn you will have to deal with mountain clans.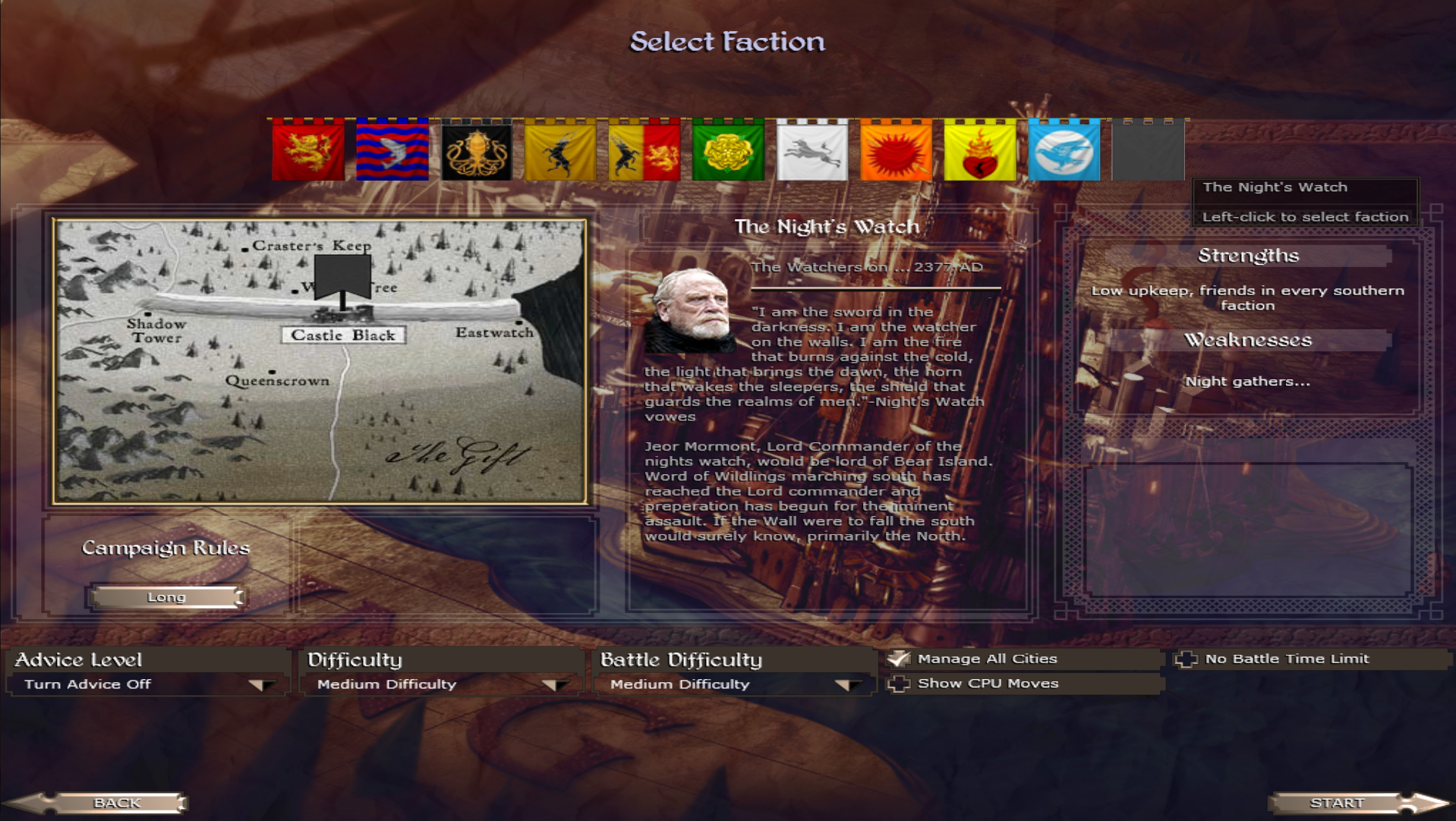 ---
Custom Scenarios: much like grand campaign, you can choose which custom scenario to play as. Currently the only scenario I'm working on is called "The north remembers" where you play as house Forester during the northern rebellion. However later on i aim to add others such as "Watchers on the wall", a scenario where you play as the nights watch and after that, "the long march south" where you play as the wildlings. I encourage people to make their own scenarios when i release it, something that i hope will make this mod more special than others.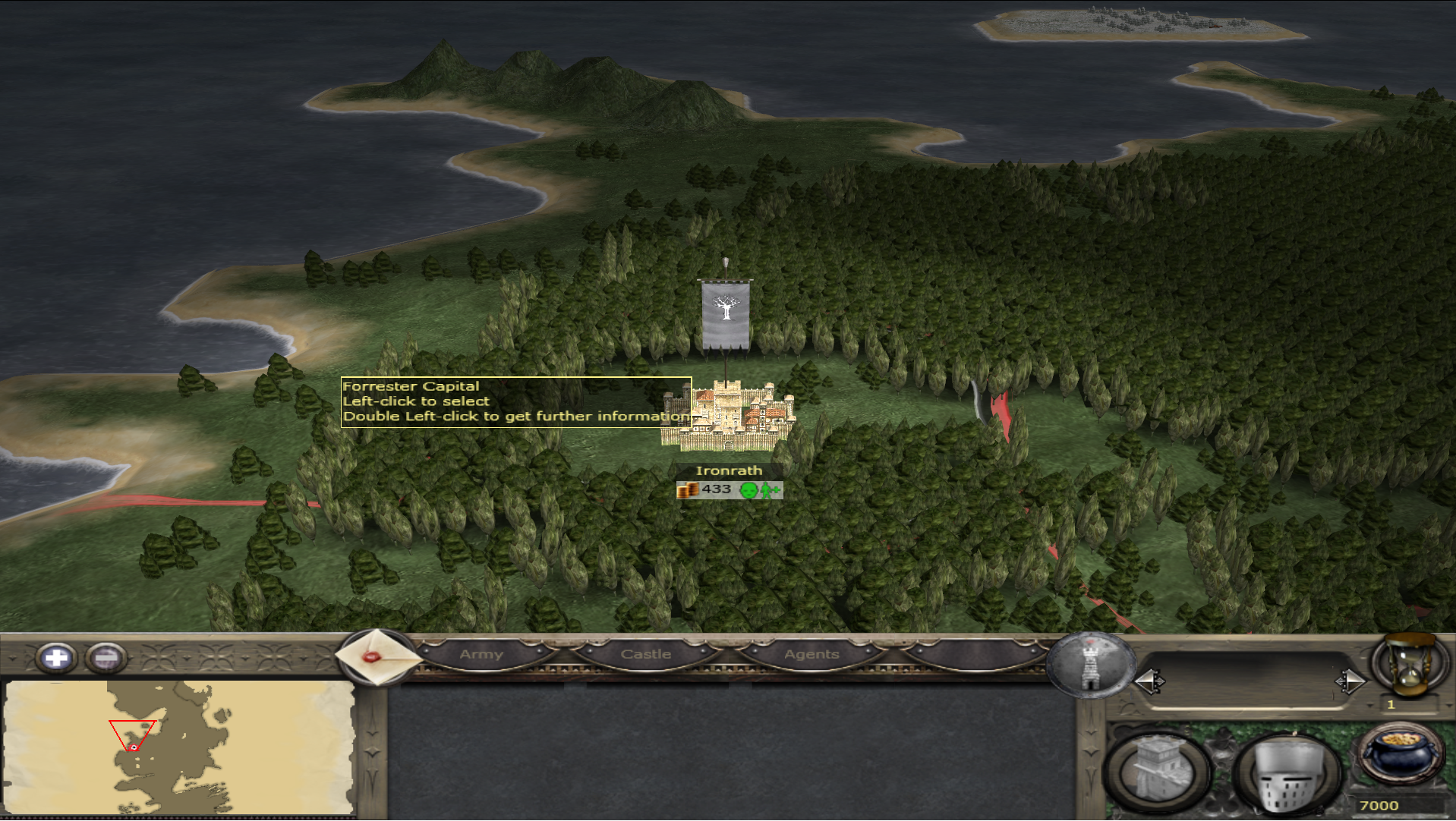 ---
Custom portraits: Currently every lord and knight has a custom portrait for there character, but they are very hastily done and I'm likely to spend some time on polishing them up. There is a lot of characters, 300 or so meaning this is very tedious but it most be done.
---
Custom battles: Like most other mods i aim to add custom battles such as "The battle of the Bastards" and "The battle of the Whispering wood" for players to have a go at and see how they fair.
---
Better UI: Although I have nothing against the UI shown, i really want to change it to match the TV shows look and make it look less like the base game. This will be done after the initial release because i think i'm the only one who cares.
---
My own models: currently none of the models have been made by me, I've spent months working on models and they always turn out worse than i expected, i know it's possible but I'm going to leave it for later. For now I've used models from other mods, all look extremely impressive in game.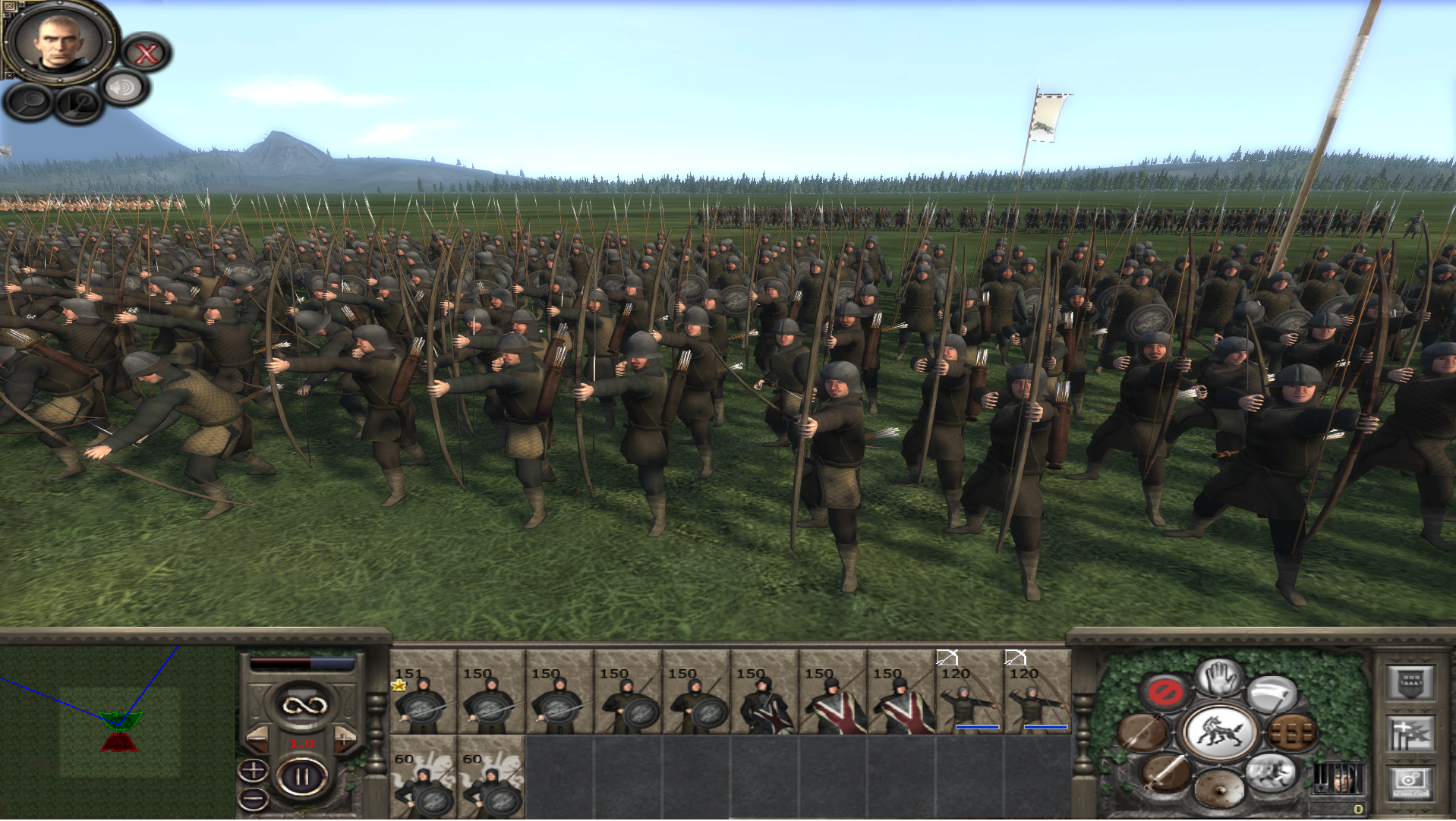 ---
All the really impressive models and textures were taken from other mods. It ceases to amaze me how talented some people are, I've tried making my own models and it's very hard. My models always come out really bad and so I've resorted to using some other people's models. I don't intend on making a profit from this mod and rightly I shouldn't.