Hi all! :)
Check out our first ever game. :)
It's a tower defense game with a few twists on the genre and it's called:
Fishing Maniacs - Act I - "The Road To Extinction"
It's on Greenlight at the moment: Steamcommunity.com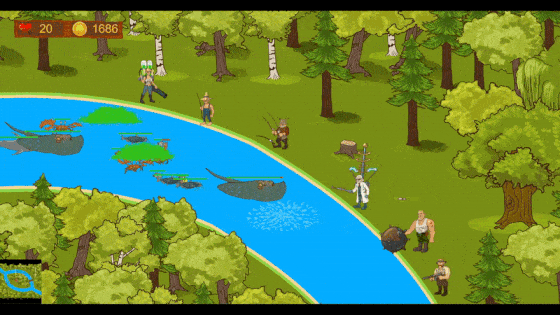 Control 6 crazy characters, with their over-the-top fishing tools, in their quest to fish out all the fish in all the world's waters - for the right price of course.
Play maps that vary in size from small, to medium, to large... to huge!
At any moment you can zoom in or out using the mouse wheel...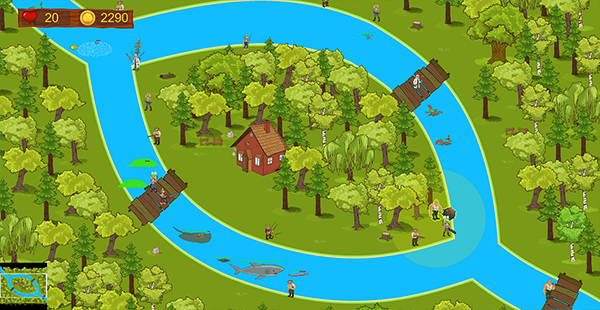 ...and move around the map using WASD or arrow keys...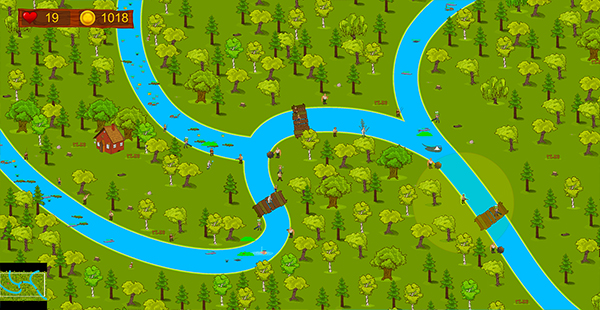 ...or simply use the mini map. :)


Here is the first trailer video for our game:
Story:
When a local chef and restaurant owner offered our anti-heroes to "catch just a few fish" for his ever more hungry, and fish delicacy demanding customers, they didn't quite realize what kind of adventure they were signing on to, and just how badly it will all end.
Here is the animatic with the first cut scene:
And here is the region map with the first 14 levels.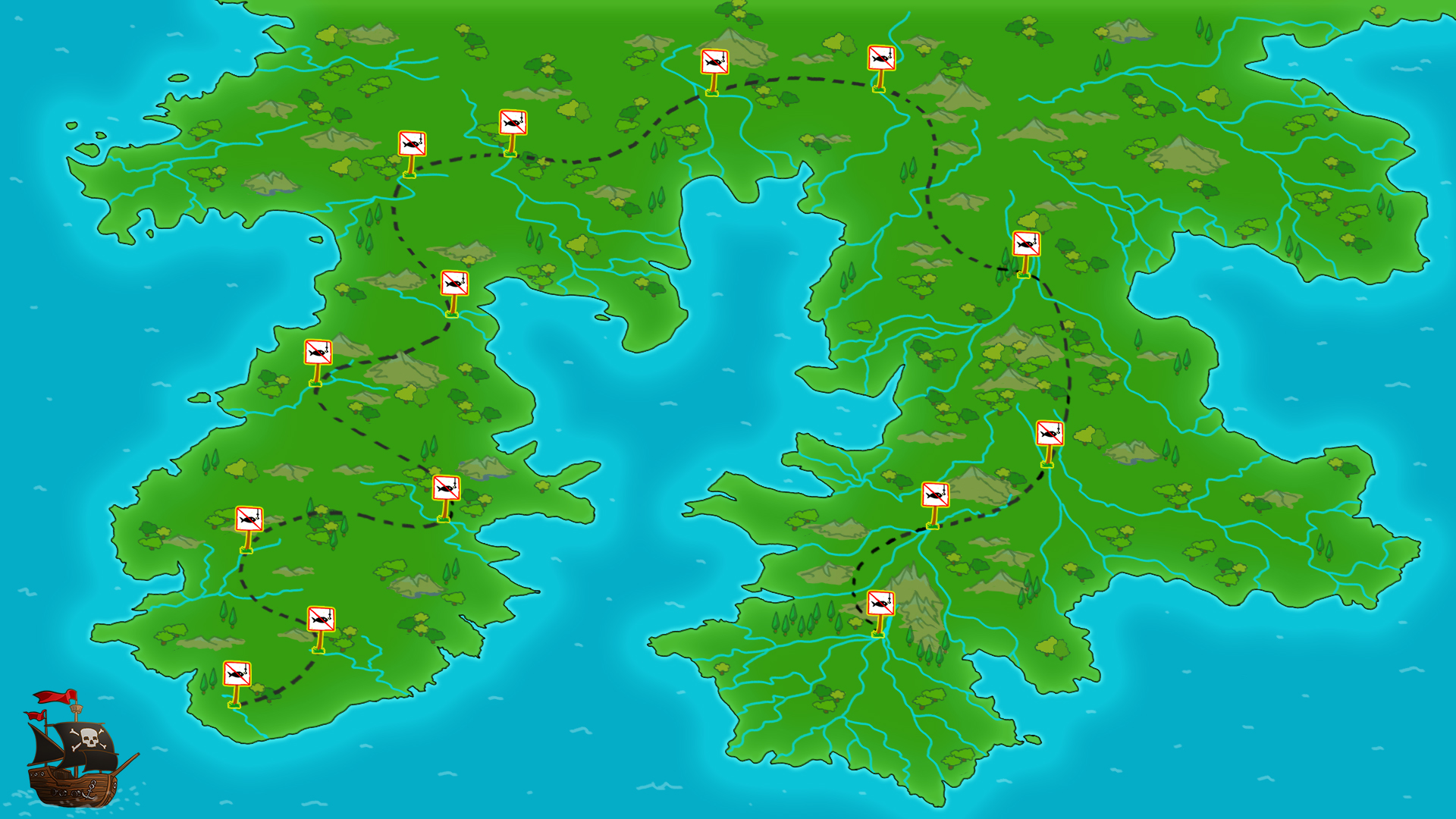 Features:
So what can you do in Fishing Maniacs?
Well, for starters, you can walk your units all around the map. They are not static towers!
Also, as stated above, maps are not just one screen wide. They can be huge. And you will need to use the mini-map, or the WASD+mouse wheel combo that actually works amazingly well and is super intuitive.
Here are some other features
- Beat all 14 levels on the region map (just one part of the world map).
- Upgrade each unit to level 3 (basic, advanced & super attack).
- Unlock 4 additional bonus upgrades when units are at level 3.
- Beat all of the 18 different enemy units.
- Overcome all 5 major bosses.
- Build bridges to cross the rivers and get to inaccessible parts of the levels.
- Enjoy 6 completely original music tracks, with live performances on acoustic, electric & bass guitar.
- Watch 10 animated cut-scenes that tell the story of Fishing Maniacs. And this is just part 1 of a 3 part story.

Free DLC:
- Expect one free new level every one or two weeks. We have made a great game engine so we can make new levels with relative ease.

Expansion pack:
- Skill tree for hero upgrades
- Aditional heroes (Amazonian, Baba Yaga...)
- Aditional superheroes (Little mermaid, Puss in boots...)
- New regions with new enemies (Jungles of havoc, Frozen lands, The uncharted island...)
- Funny vehicles for our mischievous antiheroes (a pig for the farmer, a big-foot for the bomber, a unicorn for the girl...)
Additional art:
Here is the inside of the pirate ship where you can access different world regions and upgrade units through a skill tree.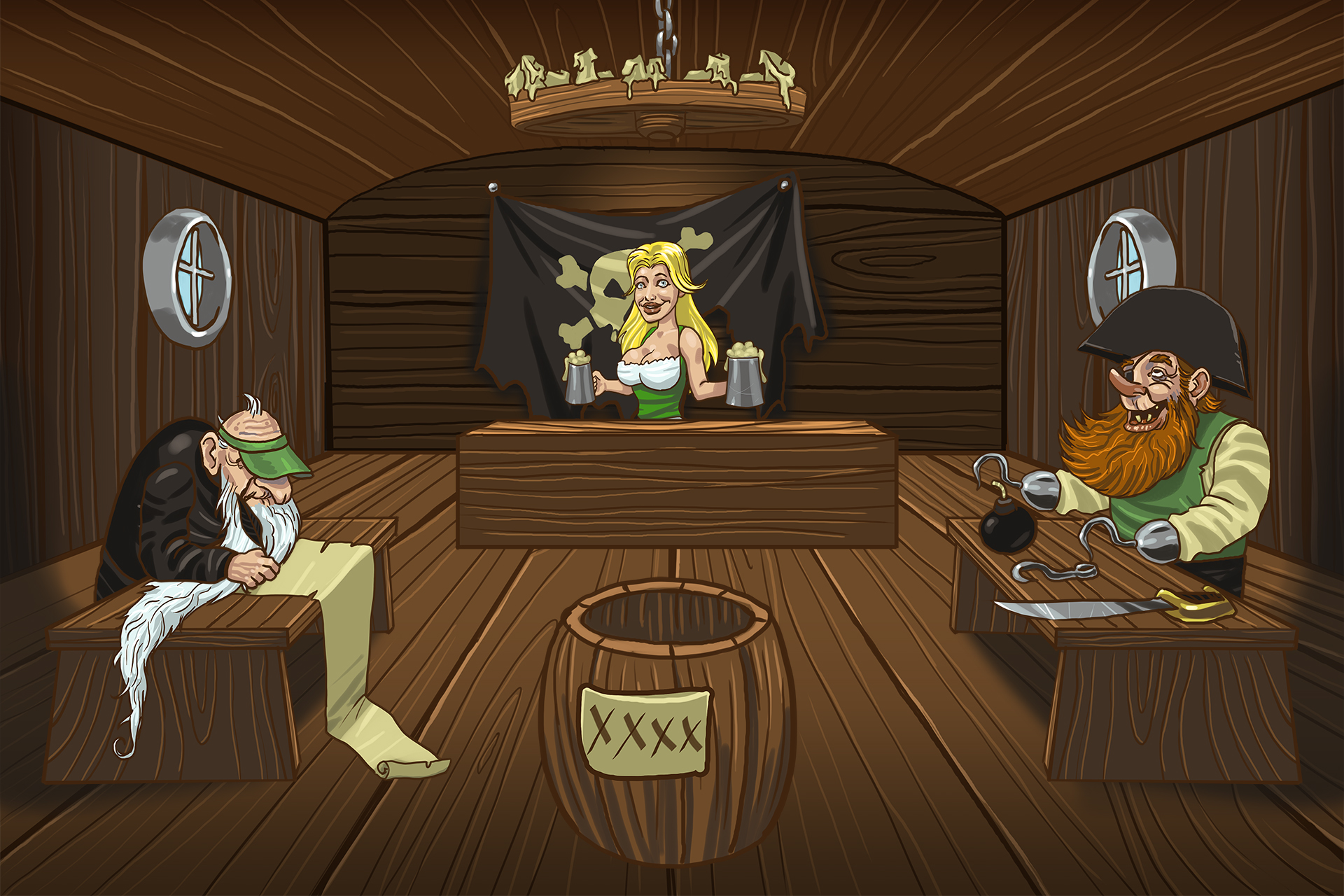 And here is the main menu design.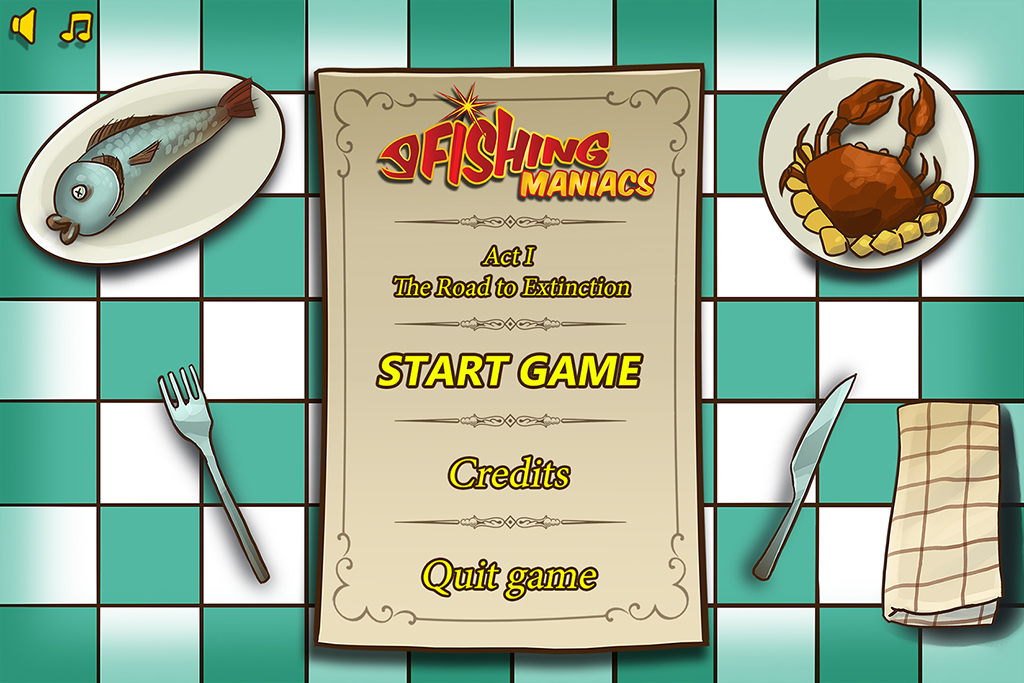 Well, hopefully you enjoy what you see, and if so, once more, support us on Steam Greenlight if you can and want to. :)
And of course, please feel free to let us know what you think! :)
Thank you!