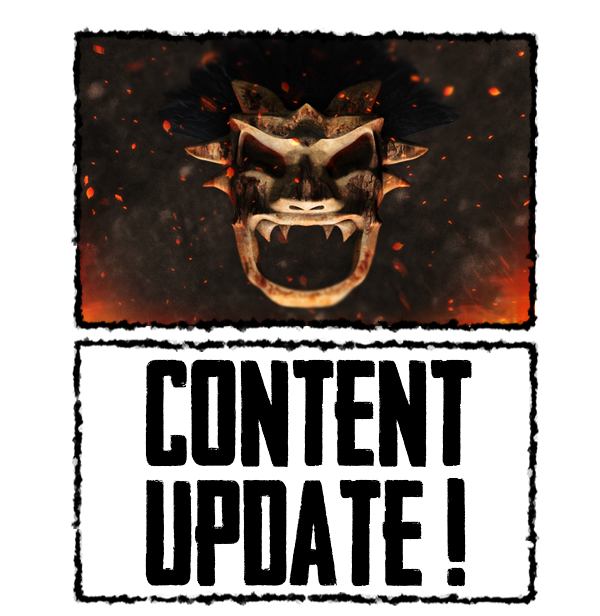 Hello followers and visitors!
We are getting very close to our first big milestone; a playable game.
We only need trees, and we have all the vegetation we need to get a great world,
and nearly everything from the interface works, so you can browse your inventory,
craft things, interact with things, use options, and all kinds of stuff.
We probably can show a first glance of our world in the very near future.
Here are some images as usual, starting with a couple of weapons and crates:
(one rare findables - and the tribe ceremonal dagger which is very precious aswell)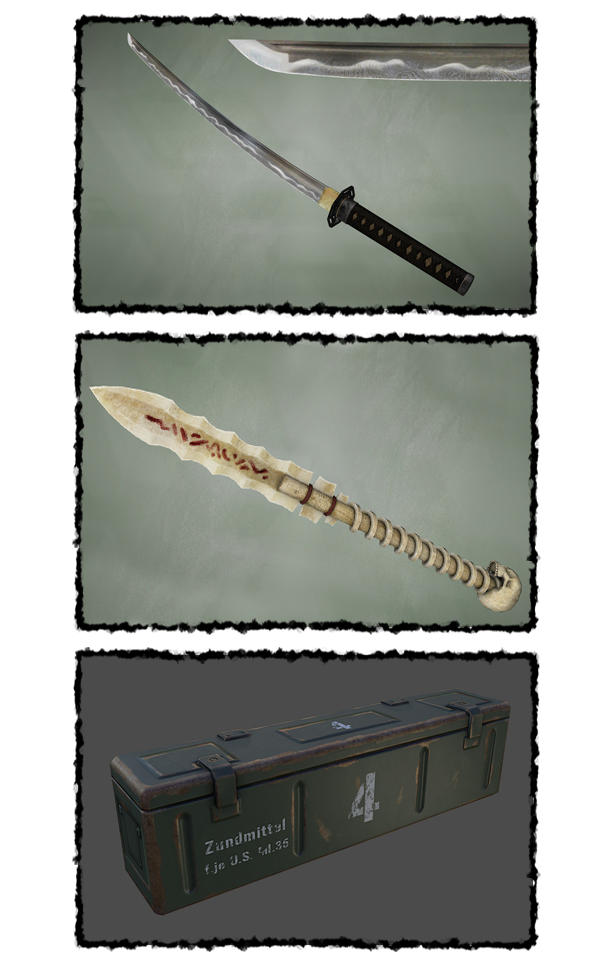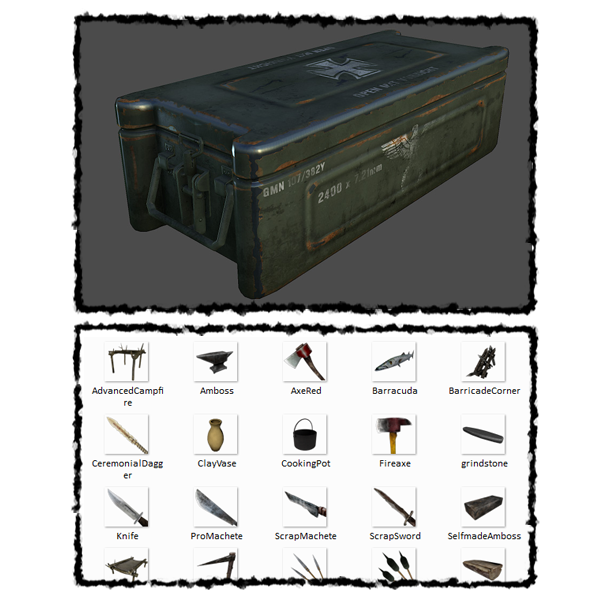 Icons are getting done, and we get a larger and larger amount of items for player usage
which is great. Here is the revamped player frame, to fit the needs of the new mechanics: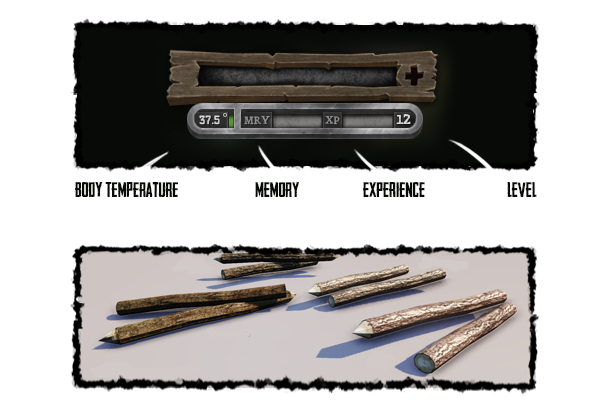 The poles are part of a modular pole system, in which our members can create
structures of any kind out of diverse woodpieces and ropes (not shown).
And here we have a buildable bed, and buildable fences.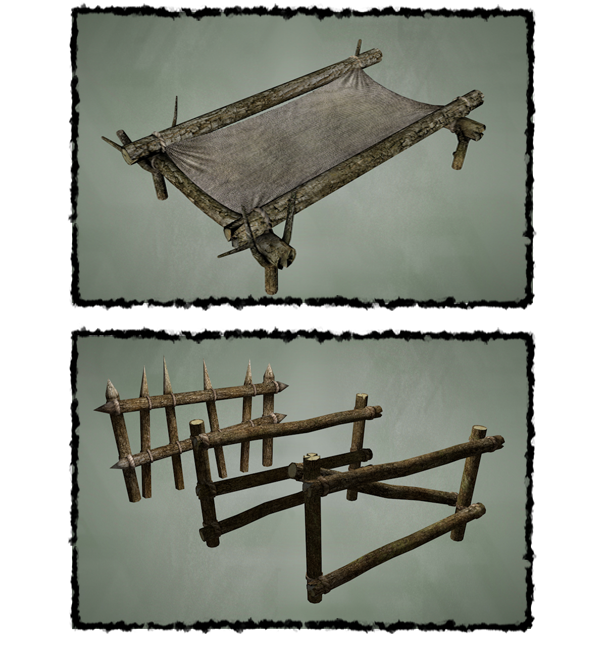 Here some of our first plants which will be all over the world later, and more are to come: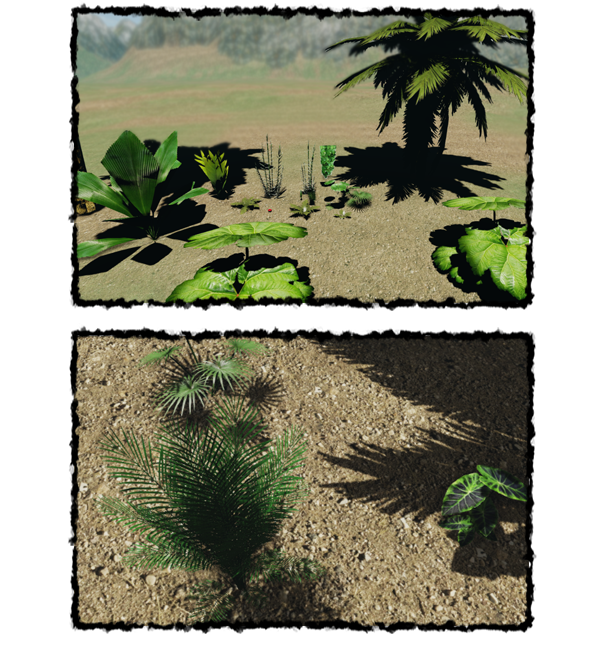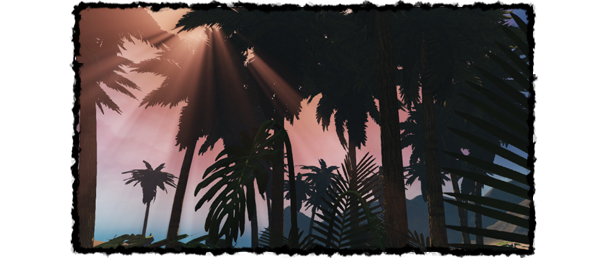 Also, as you may have noticed, we had a big Logo and Frontpage revamp!
Also, the features page got an update with a lot of new information.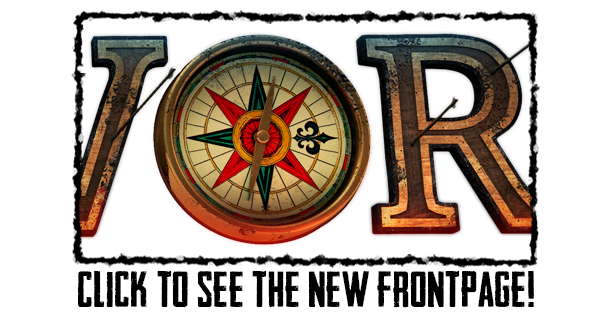 Thank you for looking into here, also check out our image section and our features
section for more information!
Please comment on our work, tell us what you like and what you think needs improvement,
we are really happy to read about your opinion, and we can do a better game with your input.
(We also have spots on the team! > Jobs tab)

Follow us if you like what we do, and thanks for your time!
- TEAM RSG