With the second map completed, Starship Aces has made some great progress and will soon be ready for a first release. I uploaded some new images showing scenes from the new map "Orion under Siege", a larger scenario featuring roll-on-roll-off carrier ships for each team which allow you to change your ship during combat.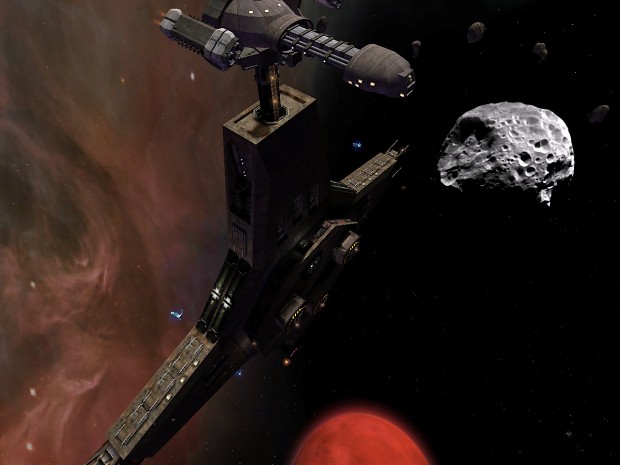 In this mission, a large space station has to be conquered by the attacking team. To do so, the attackers must disable the stations various defenses before their fleet can advance. The defending team tries to hinder them and, in the course of the mission, must defend their own carrier ship from an attacking fleet of warships.
All kinds of cannons, missiles and powerups are available on the map. You can fly the Rapier fighter and the Triton bomber. Four types of warships and two classes of carrier ships (including another ASCV Tethys-Class) take place in space fleet combat.
Stay tuned for more...