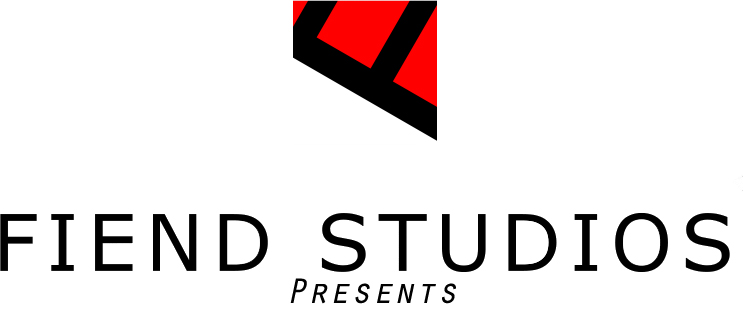 Greetings!
Thank you for deciding to read the first of many posts from FiendStudios! My name is Davyn and I am the sole owner/developer/creator of White Wall. I hope to one day get a little help with the development but for now, I have you to thank!
As I released builds of the game, I felt the need of having a few more talented individuals, such as yourself, test and review the different features that I add with each release.
I found IndieDB through a few friends and they highly recommended making a game page and submitting my game. I really hope this helps with feedback on the game. I am open to whatever feedback I can receive regarding bugs, feature requests, enhancements, and ideas in general!
Please feel free to head over to the files for the game and download the Steam-Free version at no cost to you! (If the file is not available, it's because I am still uploading it :D)
If you would like the downloadable version through Steam, please feel free to browse here: Store.steampowered.com

On a side note, I have a work-in-progress Kickstarter which you may view and comment on here: Kickstarter.com
I will aim to update you once every other week in order to keep up the momentum along with regular feature updates!
I encourage ANYONE to go to the homepage and submit a comment or question as it will be delivered directly to me. Simply travel to Whitewallgame.com and scroll down to the message submission form.
Thank you again for viewing this article. I hope you watch and enjoy the below trailer of our early access build!
About the game: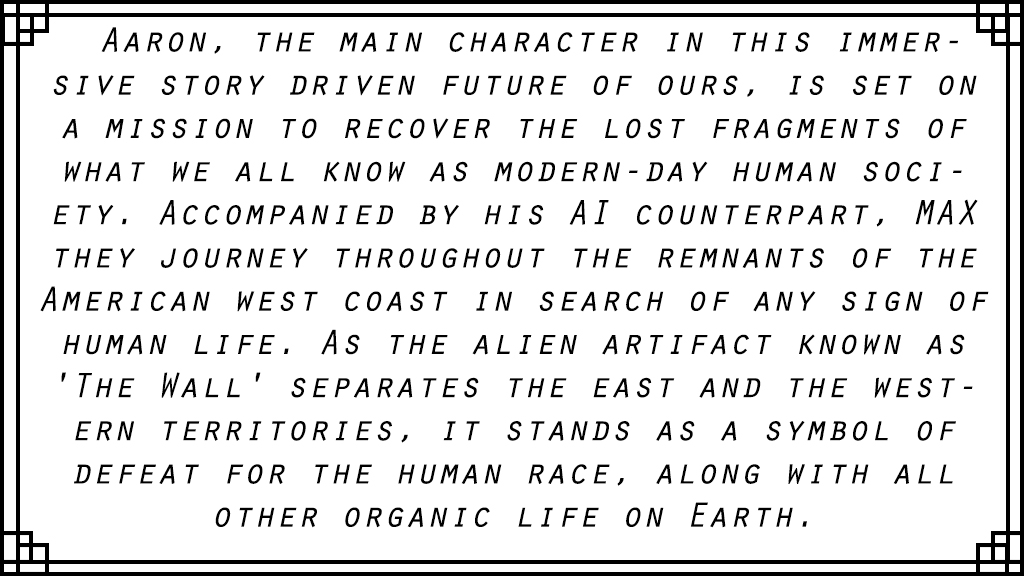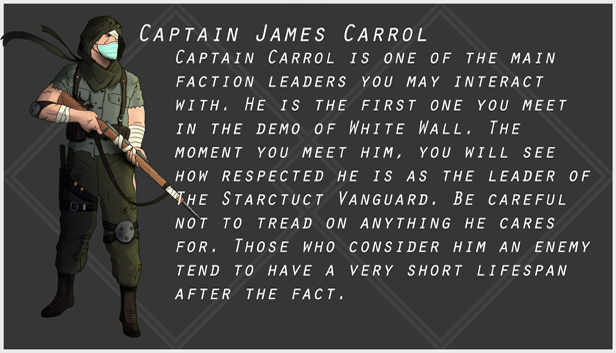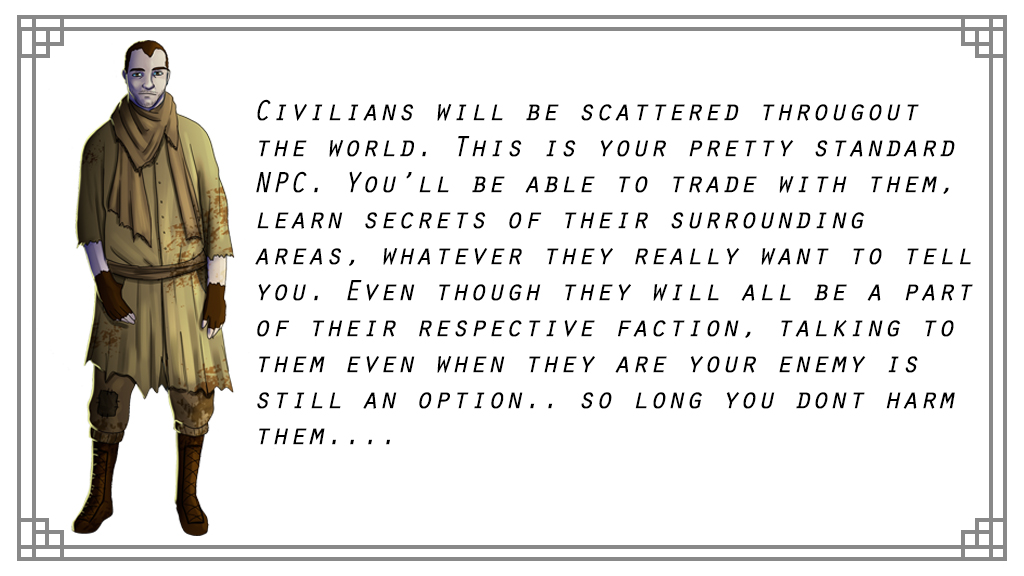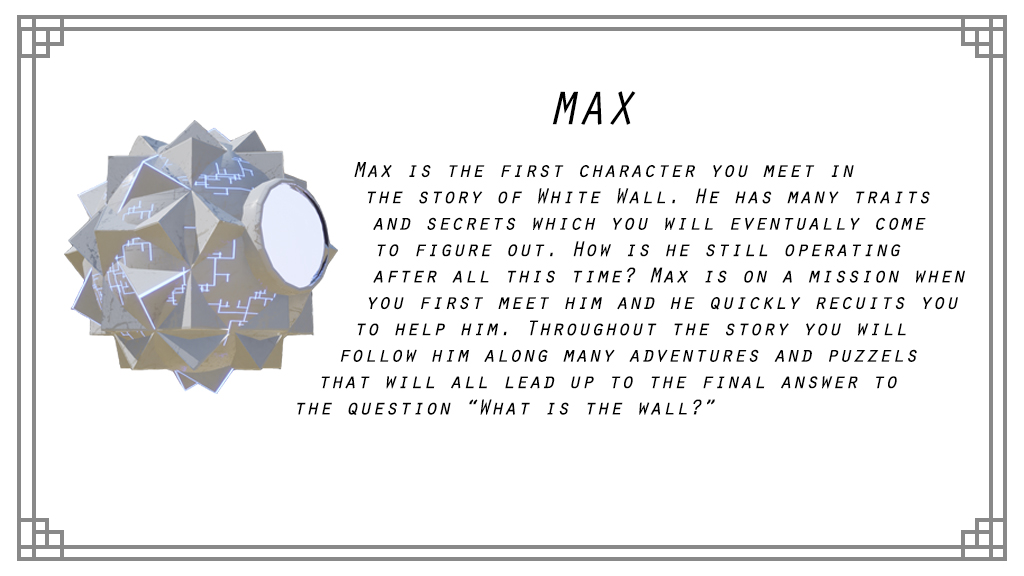 Since we are creating an open-world RPG, there will be plenty of locations for you to explore, infiltrate, and sometimes... destroy!
Our goal is to litter the world with a rich environment full of explorable locations. Each location will have its own unique characters, stories, and secrets to explore. It is up to you to discover what mysteries lie ahead!
The locations listed below will give you an example of what the world White Wall will resemble.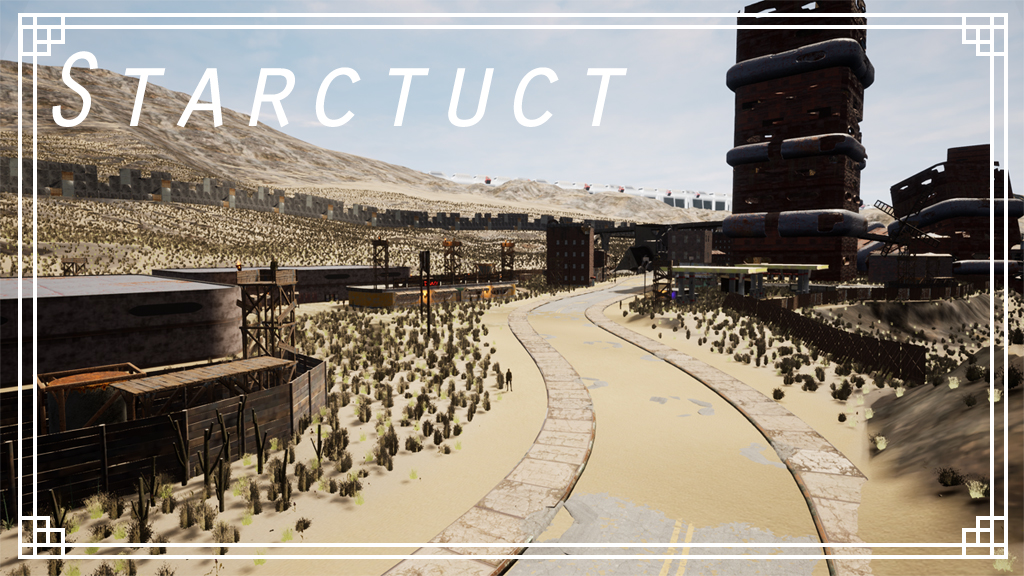 Starctuct:
Born from the ashes of a run-down collapsed city, Starctuct is a sanctuary for a group known to be helpful towards travelers and traders. Their goal as a new world society is to help restore the human race to its long-forgotten greatness.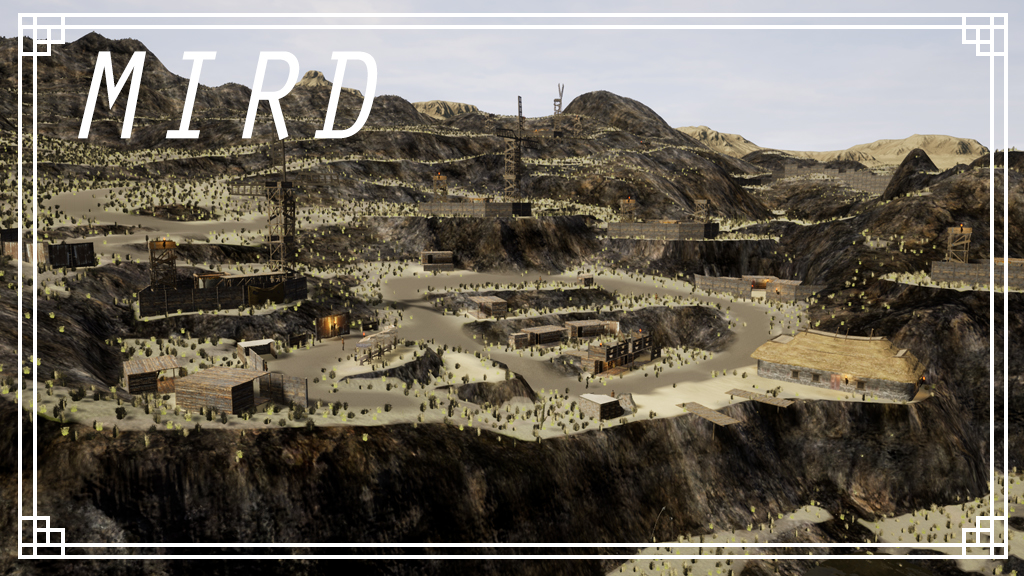 Mird:
A town built off of an old fishing village, the town of Mird used to be the heart of the new world. Now after some time has passed, the town seems long forgotten by everyone outside of the city walls. Hidden from the rest of the world, the people of Mird tend to keep a close eye on those who enter their borders unannounced.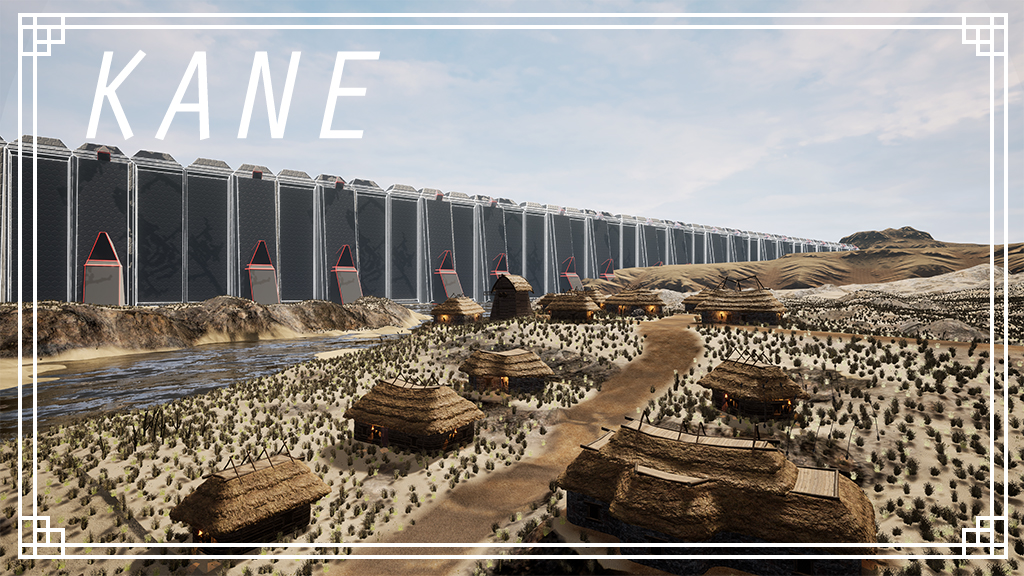 Kane:
A town full of opportunity, this village on the edge of one of the largest rivers in the game is full of farmers, traders, thieves, pubs, and practically anything a bustling city would have. It's up to you to decide who you will interact with and what your intentions are with the people of Kane.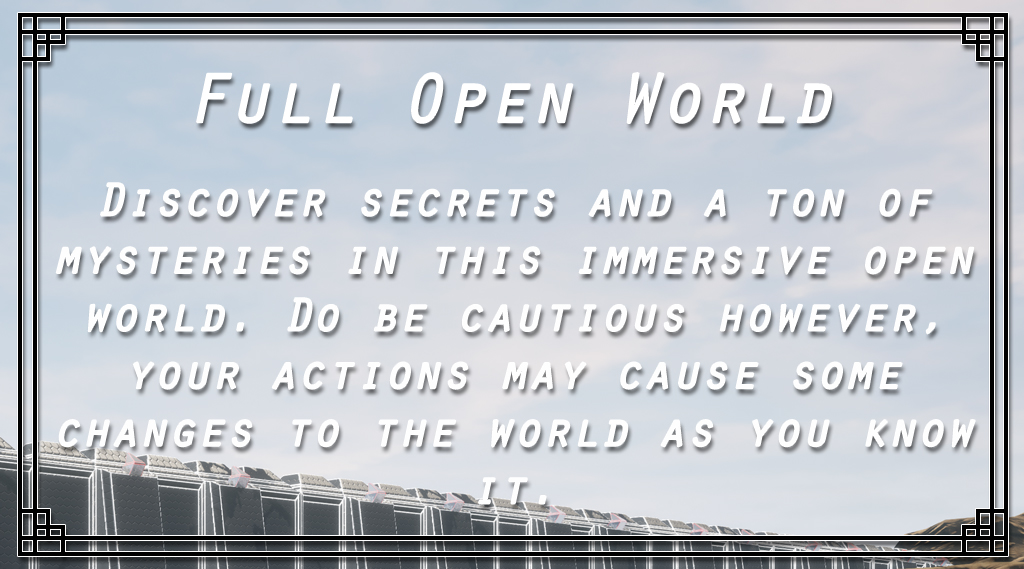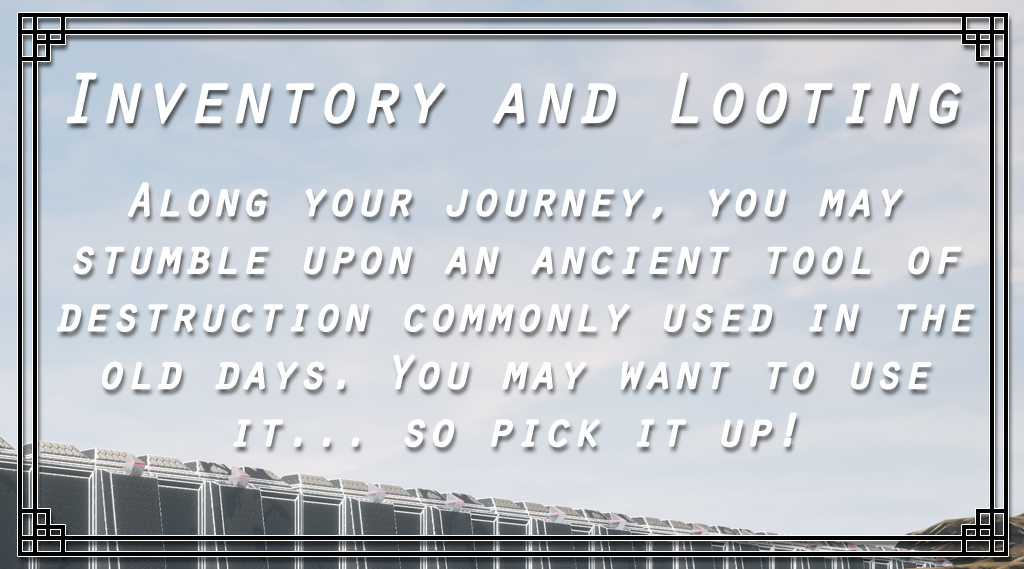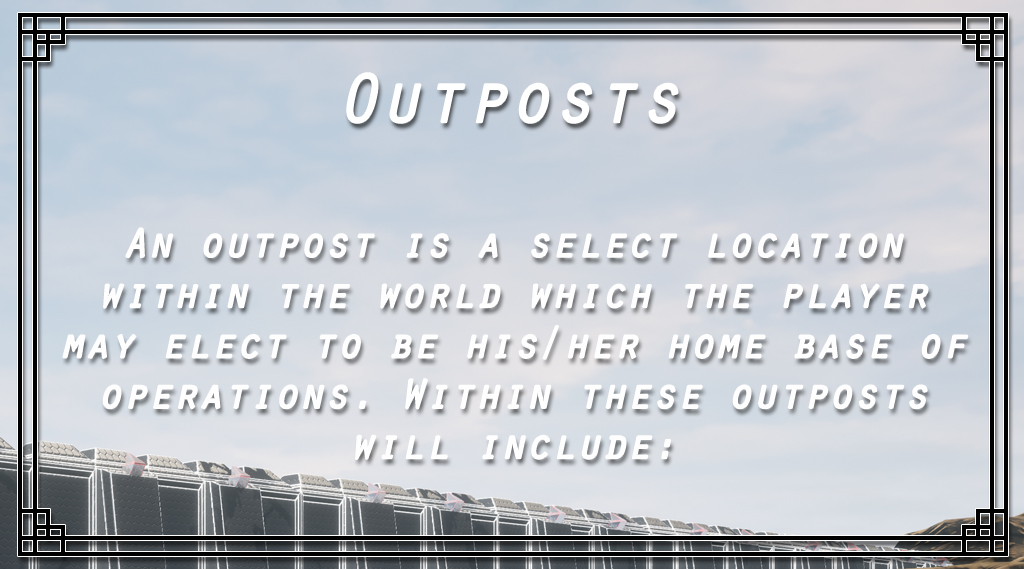 Weapons storage
General Storage
Food storage
Vehicle spawner/storage
Upgradable defenses
Additional upgrades to the outpost will include:
A Merchant (store/shop)
Workbench (upgrade weapons and ammo)
Tailor bench (upgrade armor and clothing)
Recruit station (add friendly recruits to your outpost for defense)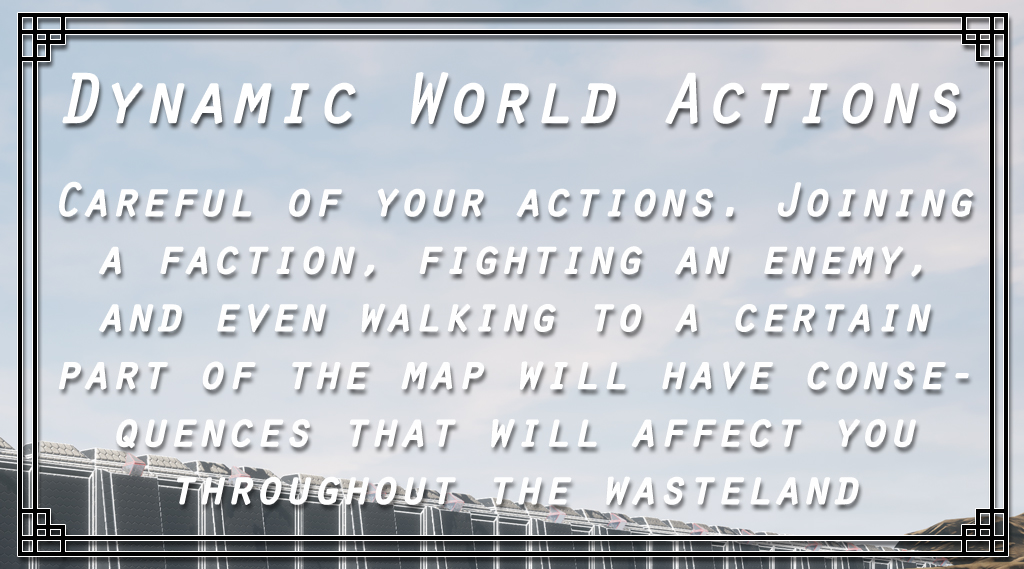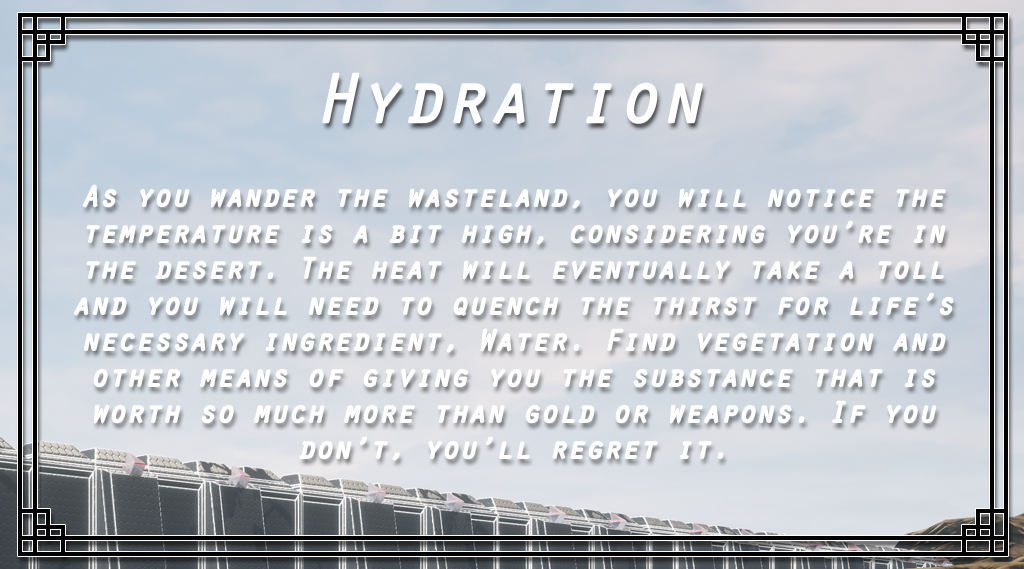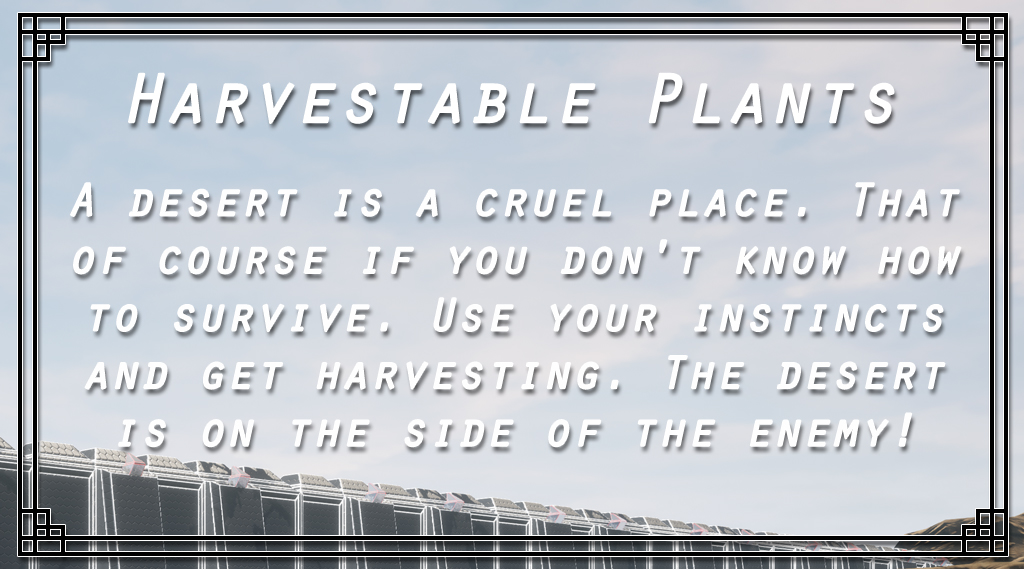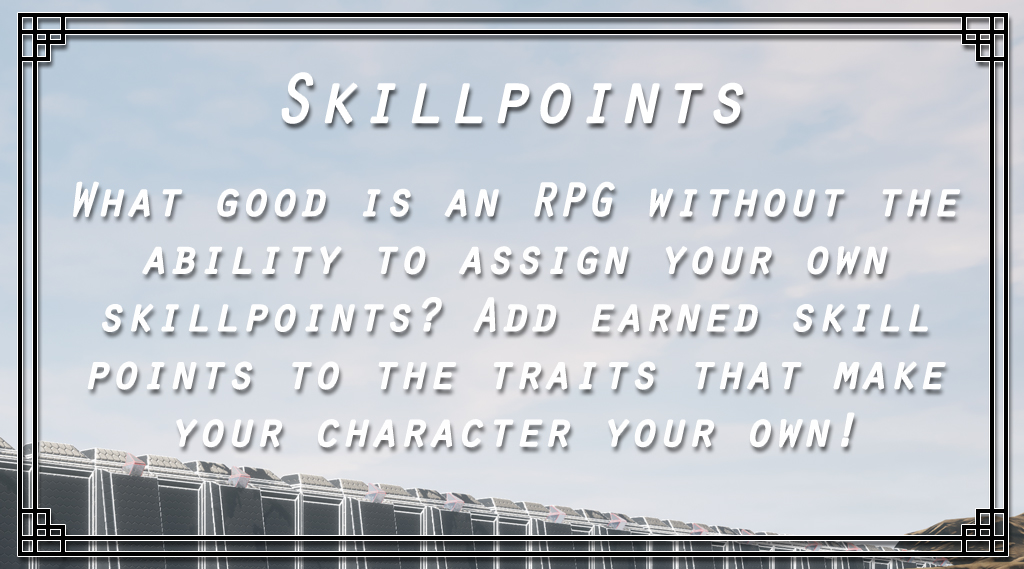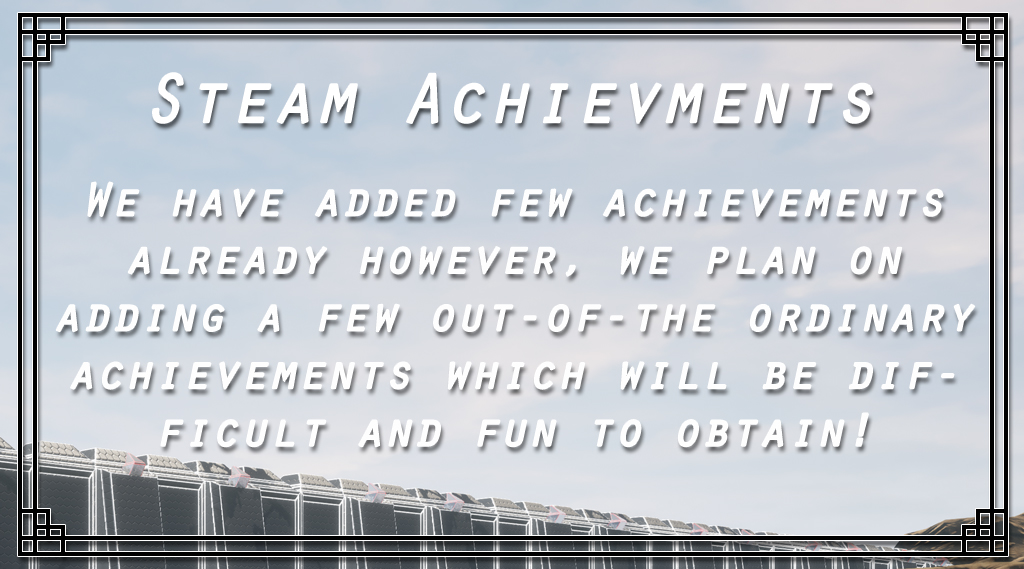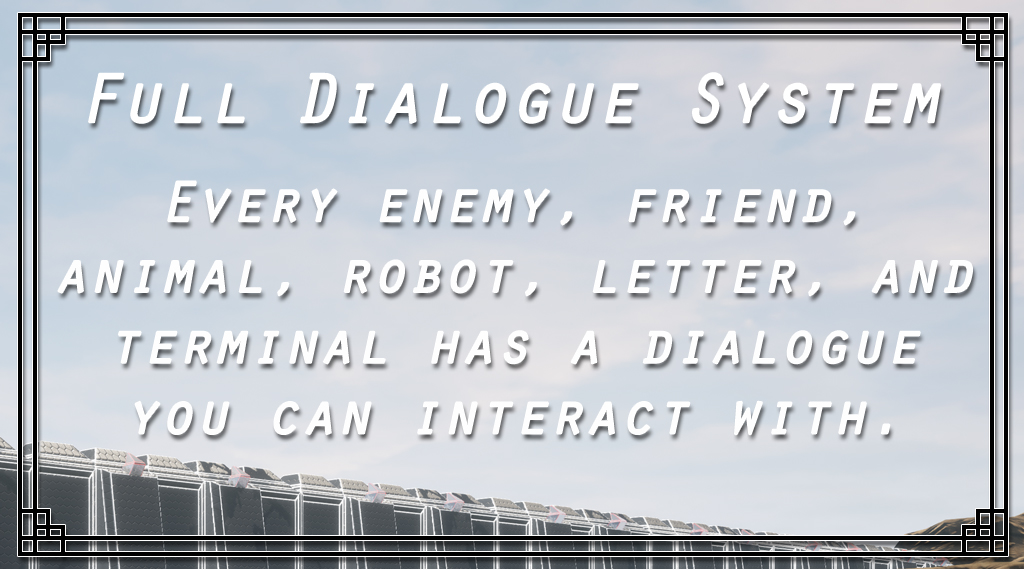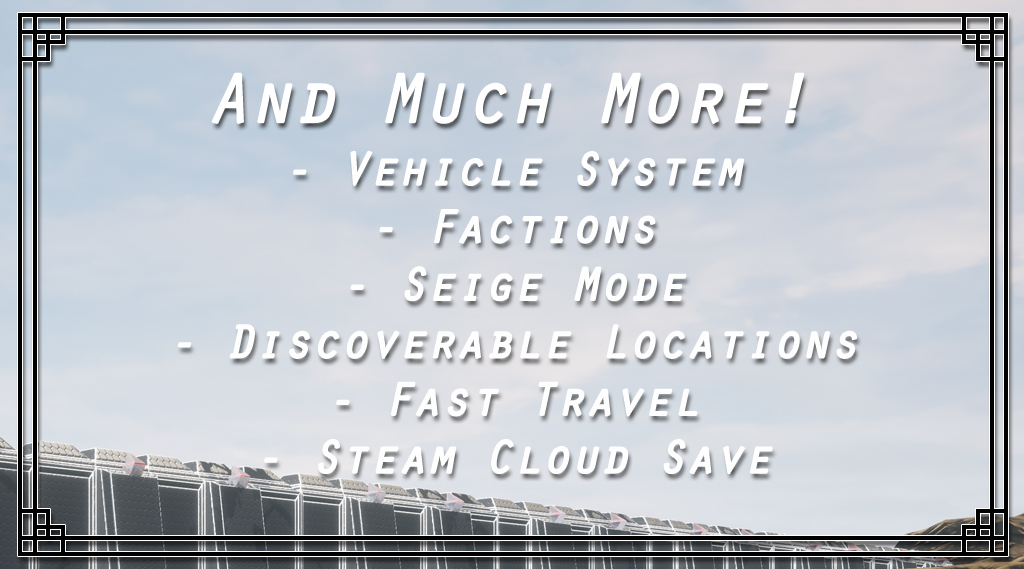 Gameplay Video:

The Map
Below is the map of White Wall™ and so far, we have mapped the entire game.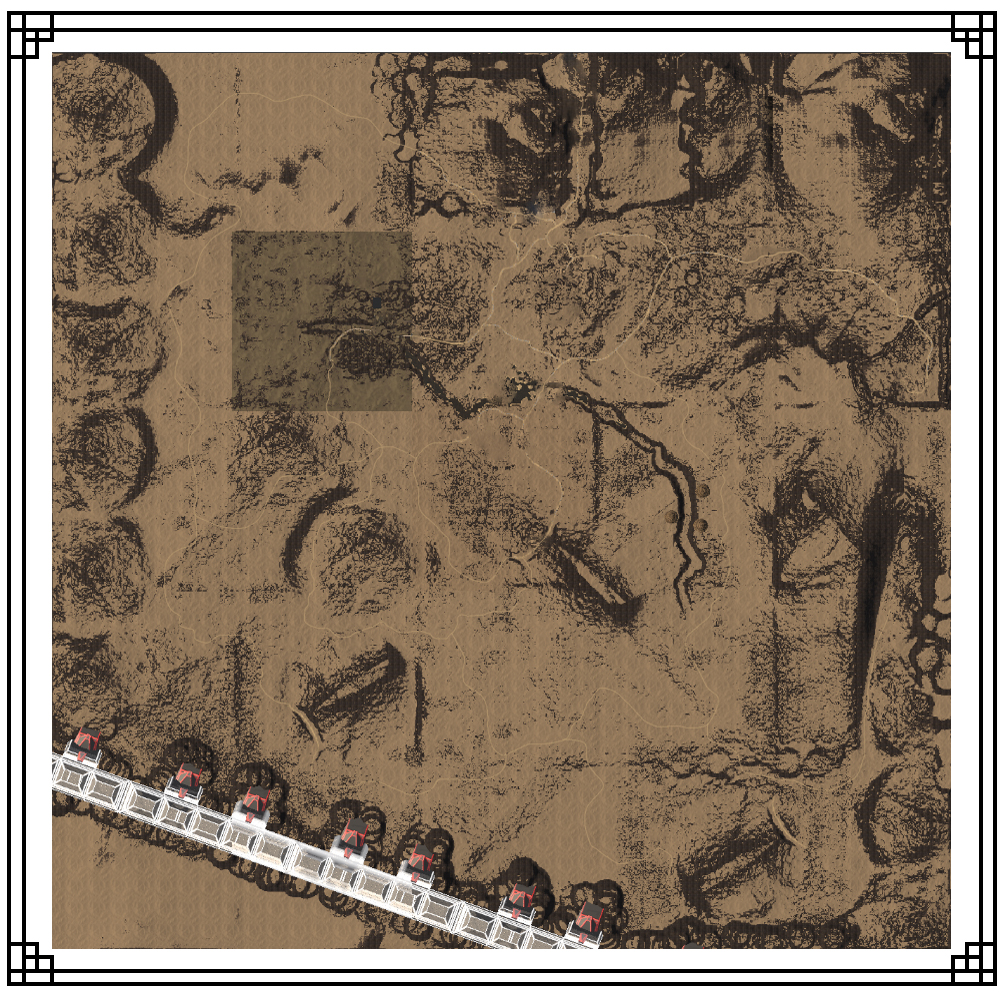 Development overlay: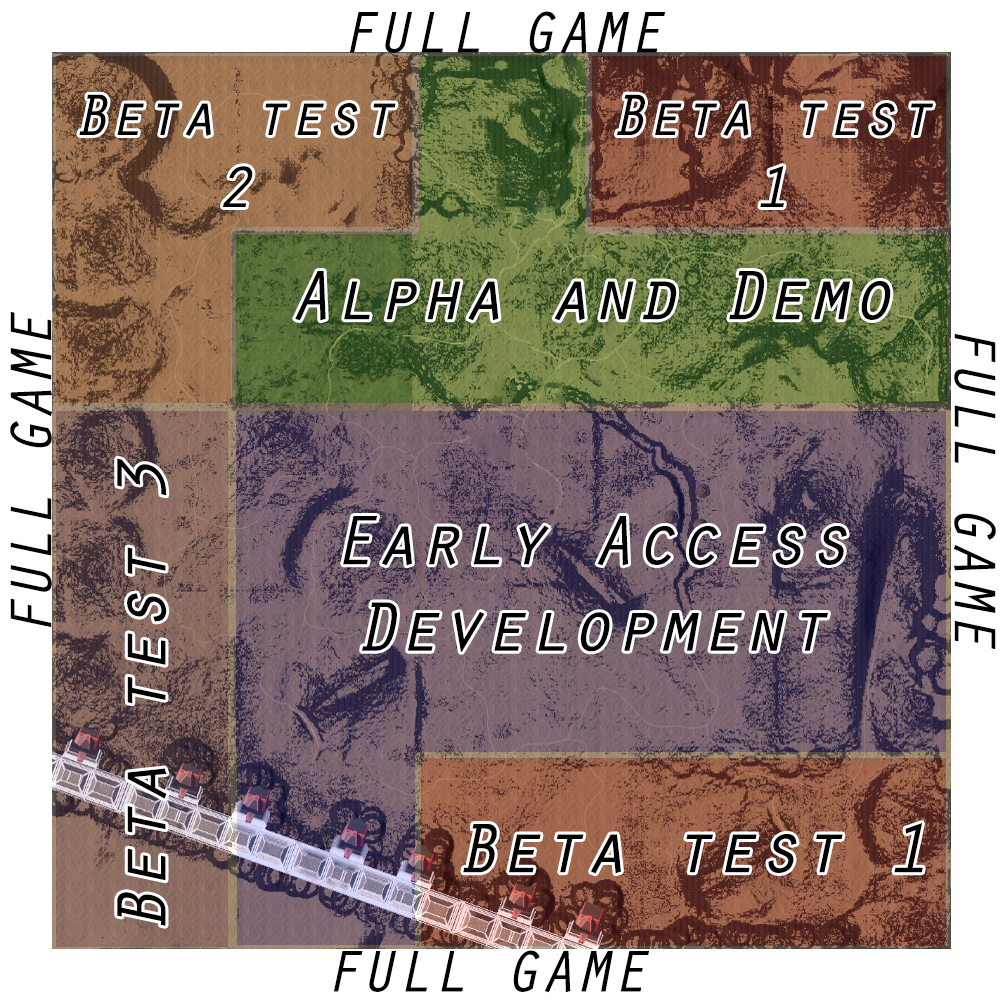 Development map: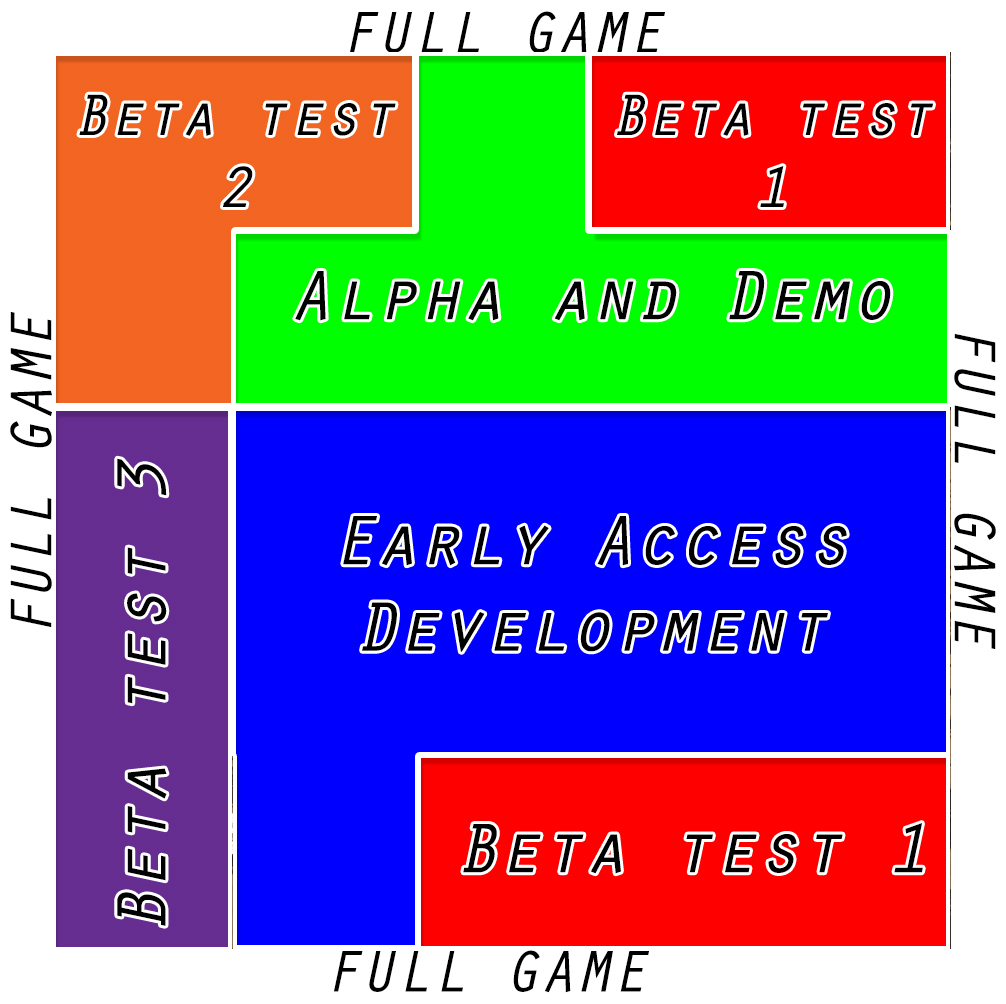 Development Breakdown:

The alpha and demo are available now for free. This area will be a bit different in the full release build of the game in that the area will be fully open, and the 60-minute timer from the demo will not exist.

This area, along with all of the quests, characters, missions and etc. Will become available by the predicted Early Access release date of March 2022. This area will include any development Items that are meant to be implemented into the game itself such as Quests, Characters, Enemies, Etc.

Beta Test 1 areas and all items within these areas will be available after the Early Access game has been released for a few months. We don't anticipate this stage to be too long in the development process. We estimate these areas will be developed approximately 3-6 Months after the Early Access has been released.

We estimate these areas will be developed approximately 6-10 Months after the Early Access has been released.

Beta Test 3 release we estimate will be approximately 10-15 months after the release of the Early Access. Releasing this area along with all of the quests, characters, and features it brings will also mark the end of the development of the game.
Beyond the Foreseeable Development
Fiend Studios LLC is prepared to work on the above development plan as it's stated. After the above plan is accomplished, we still have much more work to do. For starters, we must tidy up the entire build of the game with any bug fixes and performance fixes that arise after each patch has been released. Once we establish a solid game build on each of the above additions, we have the insight to develop more features that will be appealing to most consumers such as:
- Multiplayer
- Private Co-Op Missions
- Secondary storylines (Expandable DLC)