First 2010 update is here already. Last time update was posted on moddb was three weeks ago.
I guess this one is biggest of all updates previously posted. Actually this is work of six days, more than twelve hours developing a day, that was a real week... I dare to say that I did more during these six days than other months. Ok, as a result of sleepless nights and full time of hard work we got many new things, here begins actual news list:
Stake and Crucifix - It was retextured again, now it looks even better than before, also this weapon now is fully implemented into a game. Here is a screenshot of crucifix and clean stake: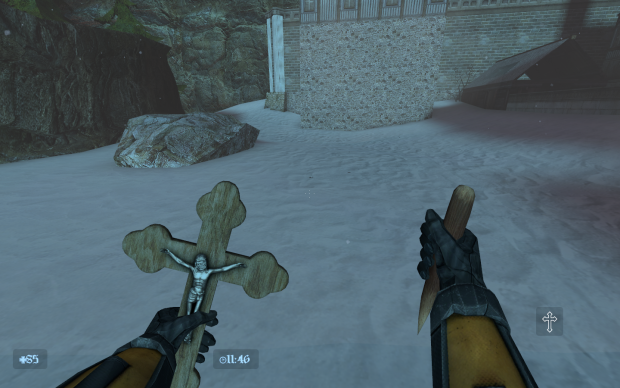 Also after you stake either werewolf or vampire your stake will taste a blood visually: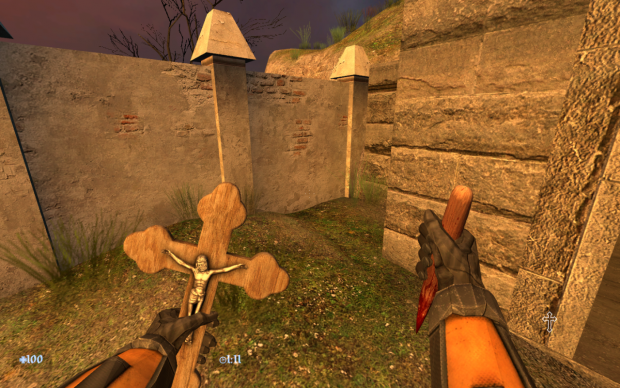 ---
Next we move onto a visions. Visions help to see in darkness, but they aren't cheat/"night to day" visions. Those visions use custom simple shaders. Here is vampire vision in action: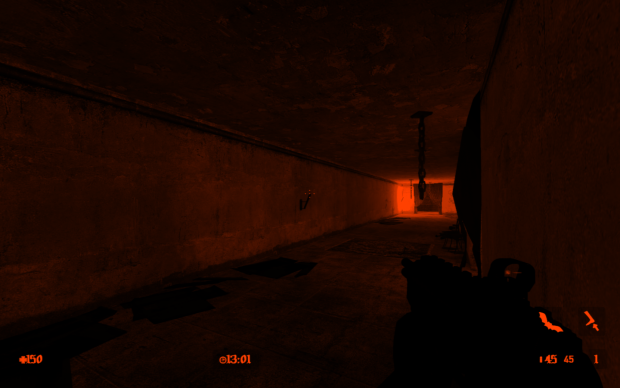 And werewolf vision, yes It's better than vampire: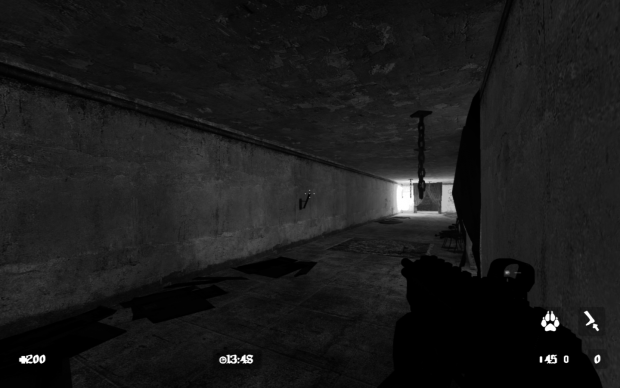 To clarify things: Humans will have only flashlight, while vampires along with werewolves possess special visions only. (No visions to humans, no flashlights to beasts.)
---
Ok, we move on, Mossberg 500 shotgun. It's second shotgun texture update. I've added some scrathes, little dirt and better lighting/shadows. Also specular map is in work along with phong shader. Normal map is there too. The shotgun is shooting with custom animations, etc... which will be redone. Here is the one of two screenshots: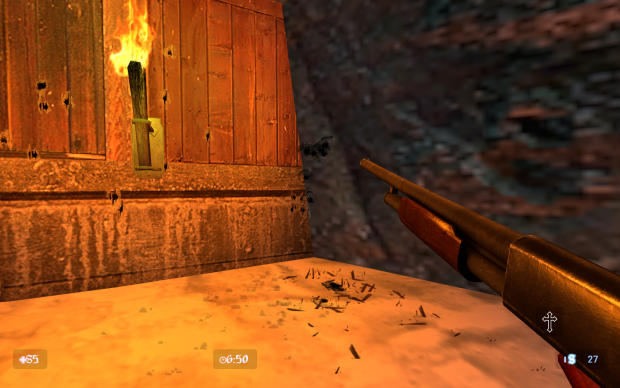 I plan to add some more detail on the texture and change view, because it now sucks and very little of actual model can be seen...
---
Next stop is "Morning Star". This is 1st werewolf weapon called "Morning Star". This will not be primary weapon, but It'll be used as secondary. Primary will be Claws. Also this mace will be available to only one werewolf class as all other weapons. (Each class unique weapons - as the result classes will be more unique.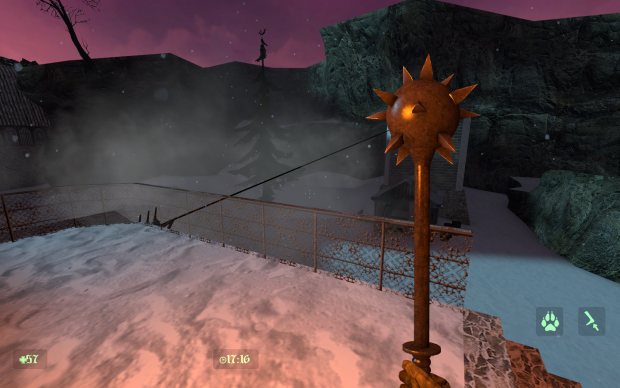 Actual animations aren't done yet, because werewolf will be using custom rig/animations (no ValveBiped., but RtcBiped. :D ). Also textures are in alpha stage - actually I haven't finished them...
---
Special Effects is the next thing. Guns shooting in darkness without silencers and not lighting a dark places ? Not in RTC, guns are emiting light along with muzzleflash. By the way, you won't be using them to light up a room :P. (You can see this effect in video "Staking Vampires")
Also what happens when you stake a vampire ? Here take a look at this video:
Here you can see few vampire stakings in same map. (rtc_trade) This death effect will be applied to only vampires. Also this is beta version of effect, not final I mean. Currently It's missing ashes... and very "beautiful" sounds.
---
Enough with effects. The last thing is something very powerful... "Ladies and Gentleman I present you a polymorphing into a bat in source engine" ( If there are other hl2 mods about polymorphing from one being into another, please PM me, I'd like to see it :) ). Here it is:
As you can see - It's a vampire polymorphing into a bat. You may have noticed that It's a crow flying not a bat! I used hl2 crow model to test it, however It'll be replaced! Also I'm planing to do some effects and etc, so It's more realistic. And the power will be balanced - It'll make you very vulnerable. And it won't last for ages. etc...
---
That's all I guess... (many programming was done too, but it's not worth mentioning it...).
Also I want to tell that there is no actual team behind Return to Church, only few lads helping, but I guess It's ok for me. Sooner or later RTC will be released. Release date, you ask ? I want to release it on march, but probably I'll release only until start of summer, let's hope nothing bad comes in my way while making RTC.
Also if you like, you can vote for this mod on Mod of the year 2009.