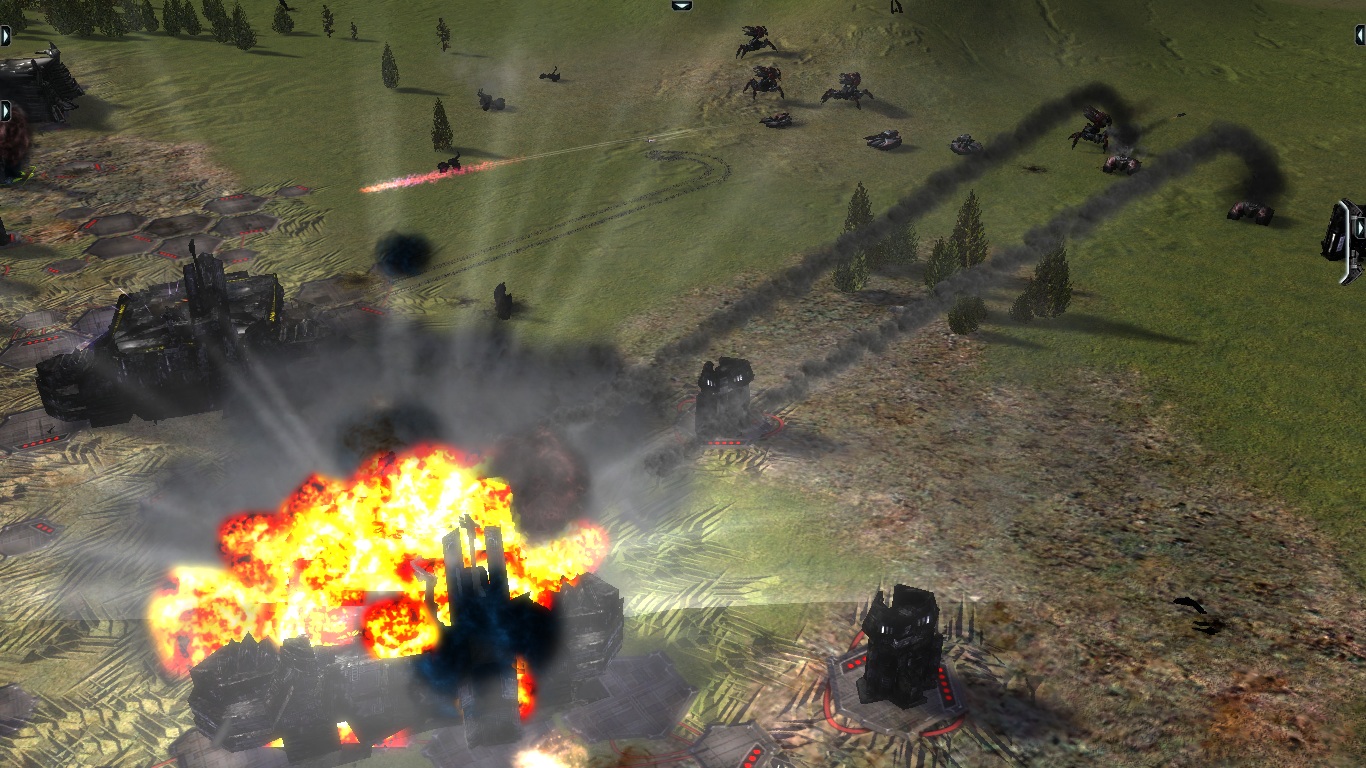 Speaking of which, the new version of the mod contains a few new features, such as modified missile trails, improved underwater destruction, a couple of weapon effects were tweaked as well. Apart from these, the previously promised features (structural integrity explosions, aerial debris and somehow improved environmental effects) are included as well. Please keep in mind, though, that these features are still at quite early stage, probably will be improved in the next release. A few, more complicated features were left out of this release, such as the plane dismemberment, mostly because the functions for these features are quite chaotic at the time.

This version of the mod is fairly stable (at least as far as my testing went), however there are still a couple of minor issues that I yet have to find a work-around for:
- The tweaked Tactical Missile trails sometimes jerk around a bit, especially at the moment when they come into view.
- Structural integrity explosions still use unit's death sound, which is fine most of the time, but still sounds weird when happens to the ACU.