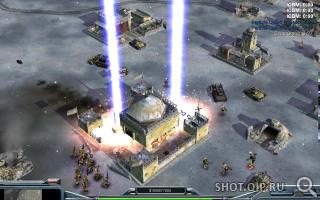 Lokran Revolution Army is going to defend their lands from mighty enemies. First Secretary comrade Krazinskiy is leading his army to victory and trying to make peace in the whole planet. But forces of Jeronimus Ptein (monarchy descendants) abducted Krazinsky and performing diversions in several cities. Commissar Chehov, temporary leader of Revolution army asking help of his allies from other planets. Special group is coming to planet and trying to help release Krazinsky. But they still don`t know about secret allies of Ptein. Monarchy supporters are already sent message to Yotuns and their fleet is coming. Situation is now out of control.
and who will be you in this battle, comrade? )))
This is the plot of "Death of the Worlds". First version of story is finished.
Now i am planning to make Extended version with more details.