I've finally patched together and coded a few more key parts. Sometimes I set myself an entire day to do things however it only takes a good ten minutes to do things with the level of expersites I have knowing the Unreal Gold game code by now. Some of which is copy and paste but it seems to work. (Who going to know? *Sarcasm*)
Above is video footage of a segment of gameplay. All the graphics and models was created by me. I'm talking textures, geometry, models of weapon, ammo, decoration models and that Cactusmen towards the end of the video . There are still some Unreal content traces there, such as the barrel and the sound effects. Hopefully these will be replaced with original made by me. It just means 90% of the content found in the video was done by me.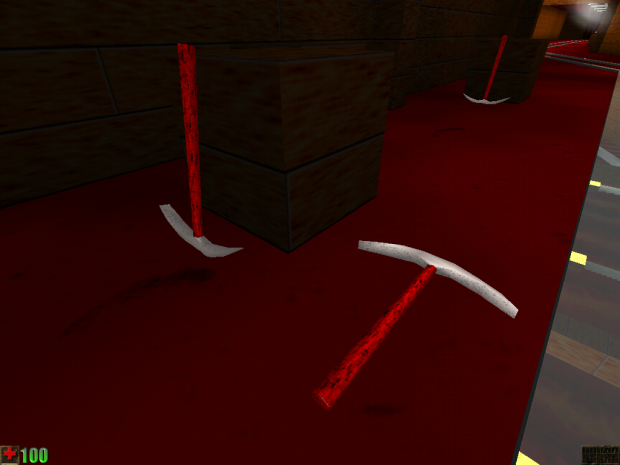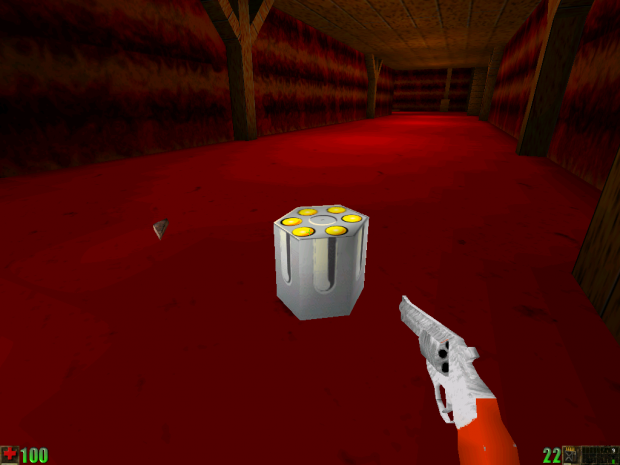 Models took a while. I've modelled a few other stuff into the game, which did take me a day or two but it was worth it. I'm actually surprised I've completed it and put it all into the game engine, such as the pickaxe and Revolver ammo graphic. Seeing the Ammo Graphic along with the Revolver for the first time was a blast, because it finally looks like a set, which I could understood as before I had to temporary use the Unreal Sniper Ammo model to represent the ammo, so now it actually looks like a part for the Revolver in the actual game engine, which felt great seeing in action and fully working for the first time. There's actually another model that not in the video which I'm still texturing at the moment, which I'll add later and can be found during it's release.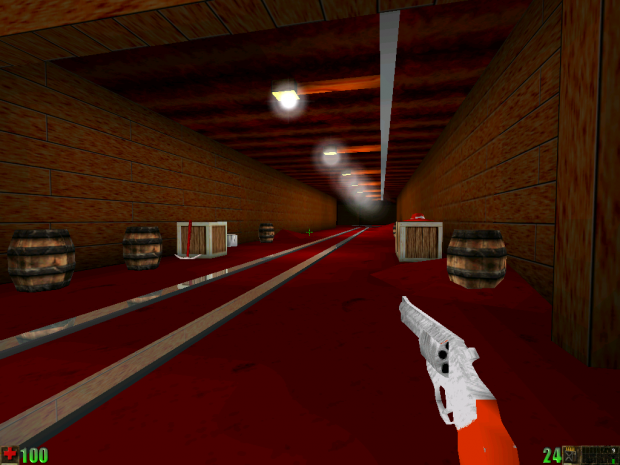 Other polishing chores were making the mine not look like a corridor, trying to apply that on, which are almost un-noticable because I didn't want them to be noticed as much as they don't need to be. I added more fun in the maps (which you'll see after I release a download), fixing Cactusmen animations, so they don't look glitchy when they get killed or anything and putting more content to fit the story. I've also had someone play test the map to see if they could navigate the map and make sure that it's playable, because I don't want to release a download when no one wins the game because a button doesn't look like a button or a lever doesn't look like a lever. I think that's important because there's alot of those switches in the levels.
Even greater news when I finally release the files for you downloaders and testers to see how well this mod has become in fully playable and fun form. (and I hope nothing gets in my way from preventing myself uploading it tomorrow or the following day but it will only be a concept of what the mod will be like before I release what I really wanted to show off to you folks during the next month (not year, I do mean month).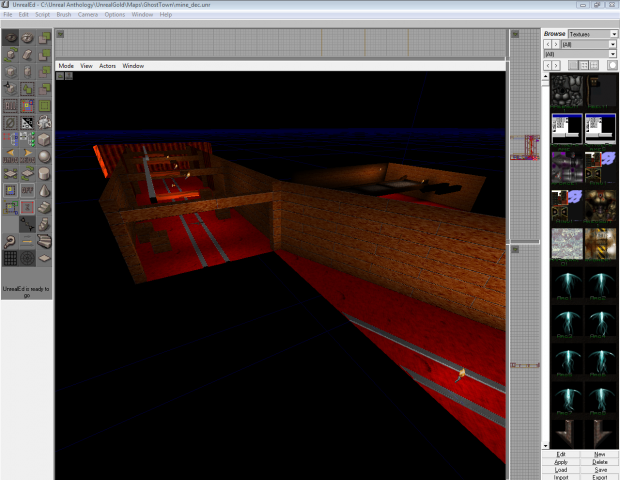 Other brizzare polishing moments is trying to sort out BSP Holes in maps. Sometimes the polygons get really compacted together which causes BSP holes. These will be sorted hopefully, which I've attached above what they look like. It's a problem worth mentioning even in 2014 because while future generations of Unreal Engines solve this problem however it's a problem that Unreal 1 editors will always face.
Hopefully I get that sorted and put everything else together and upload what I want in the coming days.
Your Faithfully
ProblemSolva