Some of our oldest followers might remember the old Alpha build demo, that surfaced the web more than a year ago. The demo was more a proof of a concept than a representation of the game - and so we decided to pull it offline a few months back. We have however noticed in the midst of acknowledgements of our art style that people are left wondering about the gameplay. Some have even suggested that we're reluctant to allow players to try the game out because it doesn't play good - only looks the part.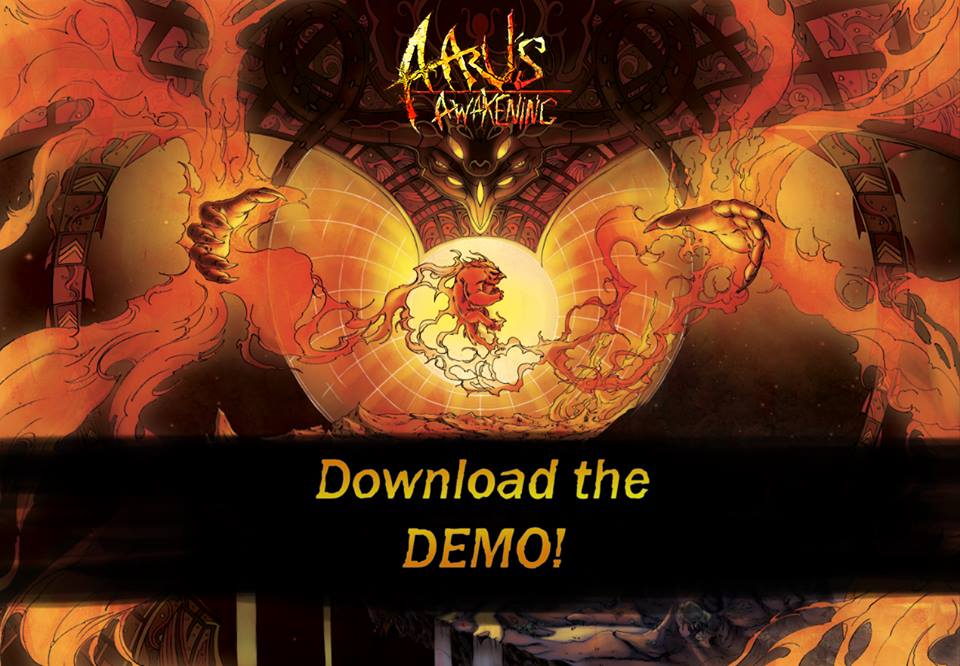 This encouraged us to finally release a demo that was a real representation of the final version, with a tutorial that allows players to get control of the "difficult-to-master" mechanics in the game. We're hopeful that people will be pleased with what we made and that the demo will raise Aaru's Awakening some awareness.
The Demo is available on our Official Website, or you can just click here for a direct download.