Last week I finally finished polishing the UI in Equilinox, tidied up the last few loose ends of the traits and genetics system, and added one new creepy tree species into the swamp biome. You can read about the updates below, or check out the behind-the-scenes devlog video here:
UI Complete!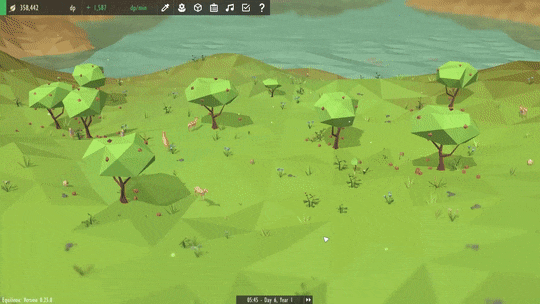 After about a month of tweaks and improvements the UI in Equilinox is finally complete and is looking pretty slick! Most of the time last week was spent on redoing much of the code for the Entity Pop-up GUI which was one of the first GUIs that I added into the game. The aesthetics of the tabs were also improved, and all of the buttons in the game now have tool-tips that appear when you mouse-over them.
New Icons!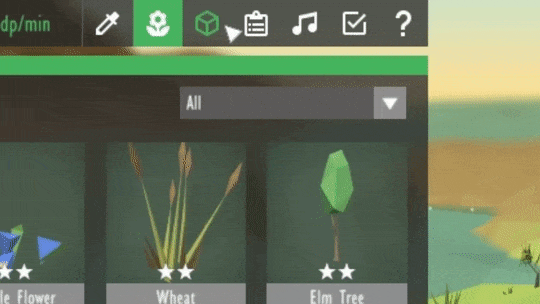 Many of the icons in Equilinox were upgraded or replaced this week, and I also made some changes in the code to make sure that icons are rendered pixel-perfectly, at the resolution that they were designed for. Previously I had simply scaled the icon images to the correct size which led to a slight blurriness around the icon edges, but that is now no longer the case and the icon edges are sharper than ever!
Genetic Modification Prices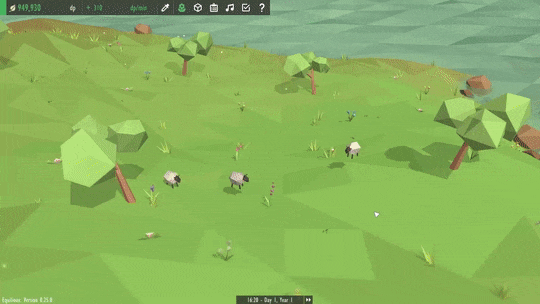 This week I made some final tweaks to the trait system and the prices of modifying the traits with the Genetic Modification system. Different traits can now have different modification prices, making some traits harder to modify than others. For example, it's now much easier to double the fruit production trait of an apple tree than it is to double the size trait of a sheep!
One New Species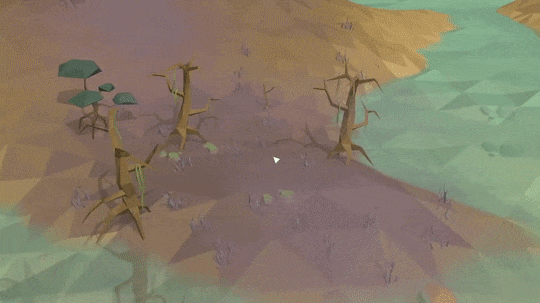 The final plant species is now in the game! The "Dead Tree" species is the new addition to the swamp biome this week, and is the last species that will be added into the game before the initial release.
Thanks a lot for reading!