UPDATED (7th July 2020)
In addition to providing a huge amount of new content, this major update is aimed at polishing existing material, and substantially raising the quality of the mod.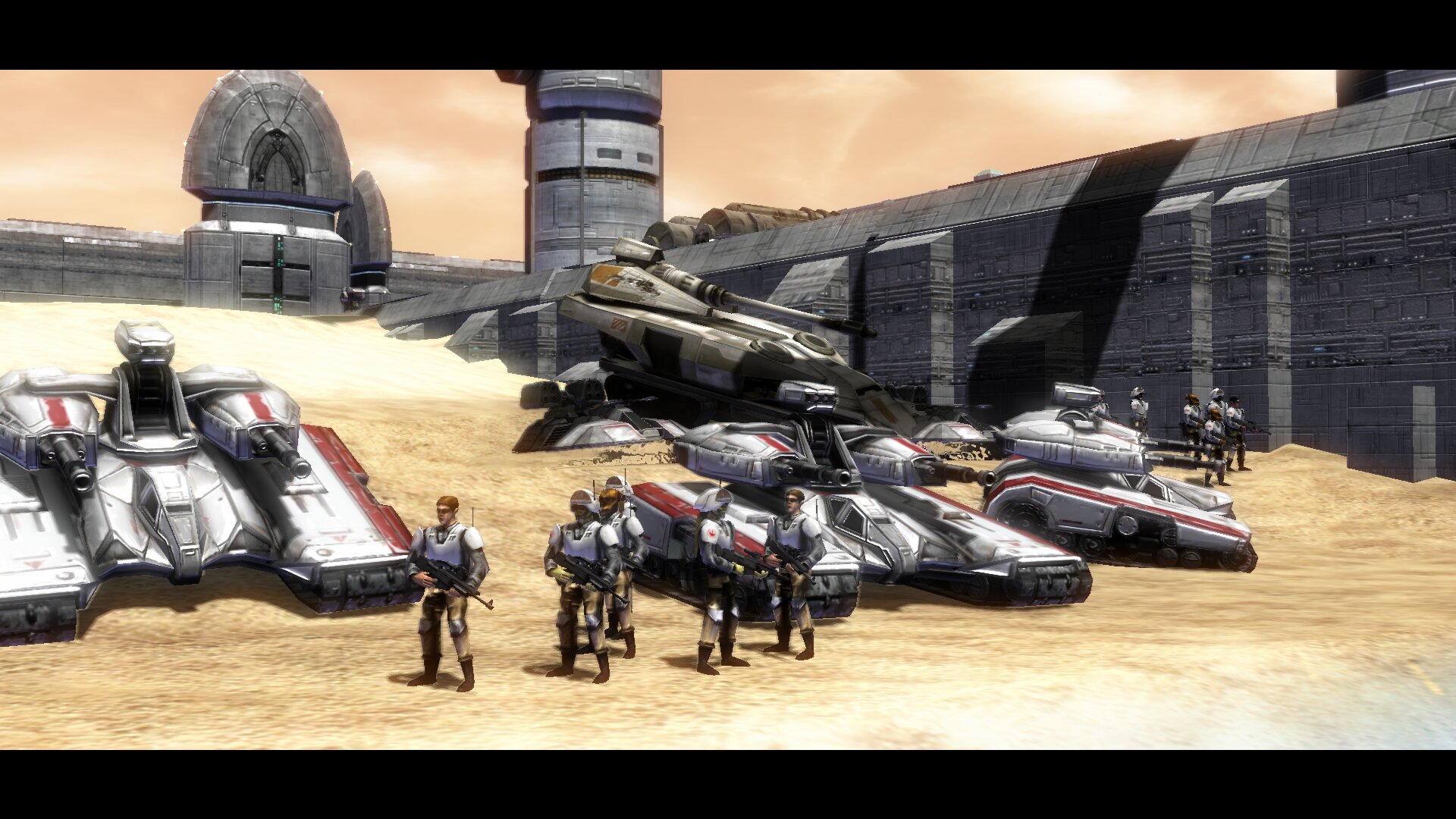 What to expect in v1.0
New content:
Space Skirmish mode for all factions
New, fully fleshed-out Hutt faction
New playable Imperial subfactions:

Crimson Empire
Daala's Fleet
United Warlord Fleets

More than a dozen new Galactic Conquest campaigns across the three periods of the mod, filling in the Age of the New Republic, and expanding the Imperial Civil War and Yuuzhan Vong Invasion eras
Dozens and dozens of new and restored units (land and space)
Countless new heroes: from Exar Kun to Bib Fortuna, Ganner Rhysode to Xandel Carivus
New Ylesian Republic subfaction for the Yuuzhan Vong
Revised and expanded rosters for all existing factions
New planets including Ryloth, Gamorr, Toydaria and more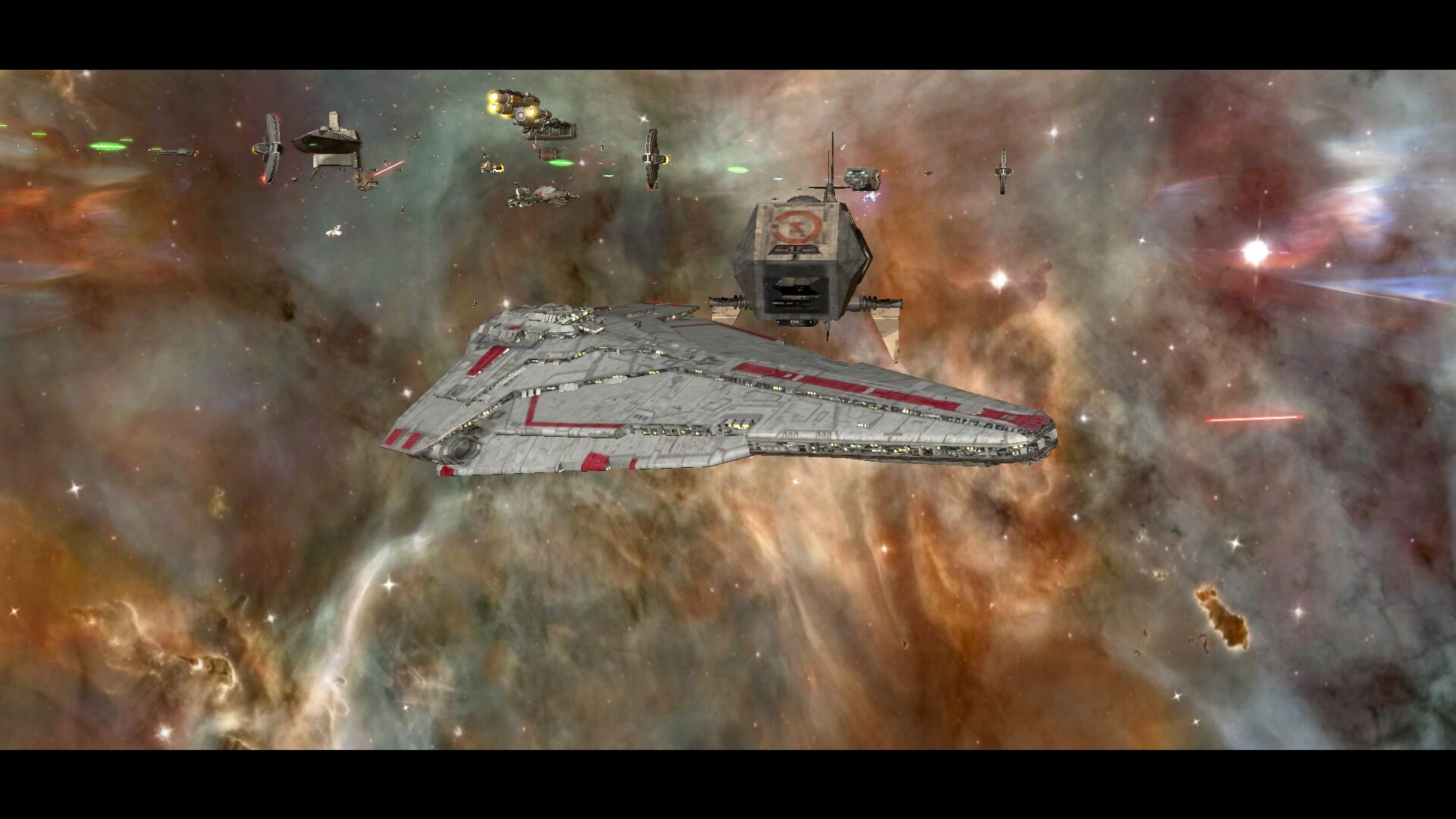 Polish and improvements:
Resolved long-standing issue with passive AI in some campaigns
Overhaul of ground combat, rebalancing, resolving issues and adding new features; ground combat is much more fun now
New infusion of sound effects and voices
Most icons upgraded to new, high standard
A full overhaul of the Empire of the Hand, Imperial Remnant, CSA and Ssi-ruuvi
Complete refresh of the New Republic land roster, including era-specific infantry and appearance randomisation (thanks to ROTM)
Model replacement of many outdated models
New particle effects to create more variety in space battles
Yuuzhan Vong ground and space units now show dovin basals when they intercept weaponsfire (thanks to the Vong Invaders mod)
Destruction survivors added to most buildings and vehicles; these include rare new units
Reworked existing campaigns to bring them up to new standard, including revamped Imperial Mutiny featuring campaign three-way space battles
A lot of minor bug fixes, text corrections, map fixes
After that I plan to release minor patches addressing any post-release issues, before work begins on the New Jedi Order 2...taking the mod into a fresh new era. Some content originally planned for v1.0, including the Mandalorian faction, has been pushed back for any future v1.1, once they've been implemented in the New Jedi Order 2.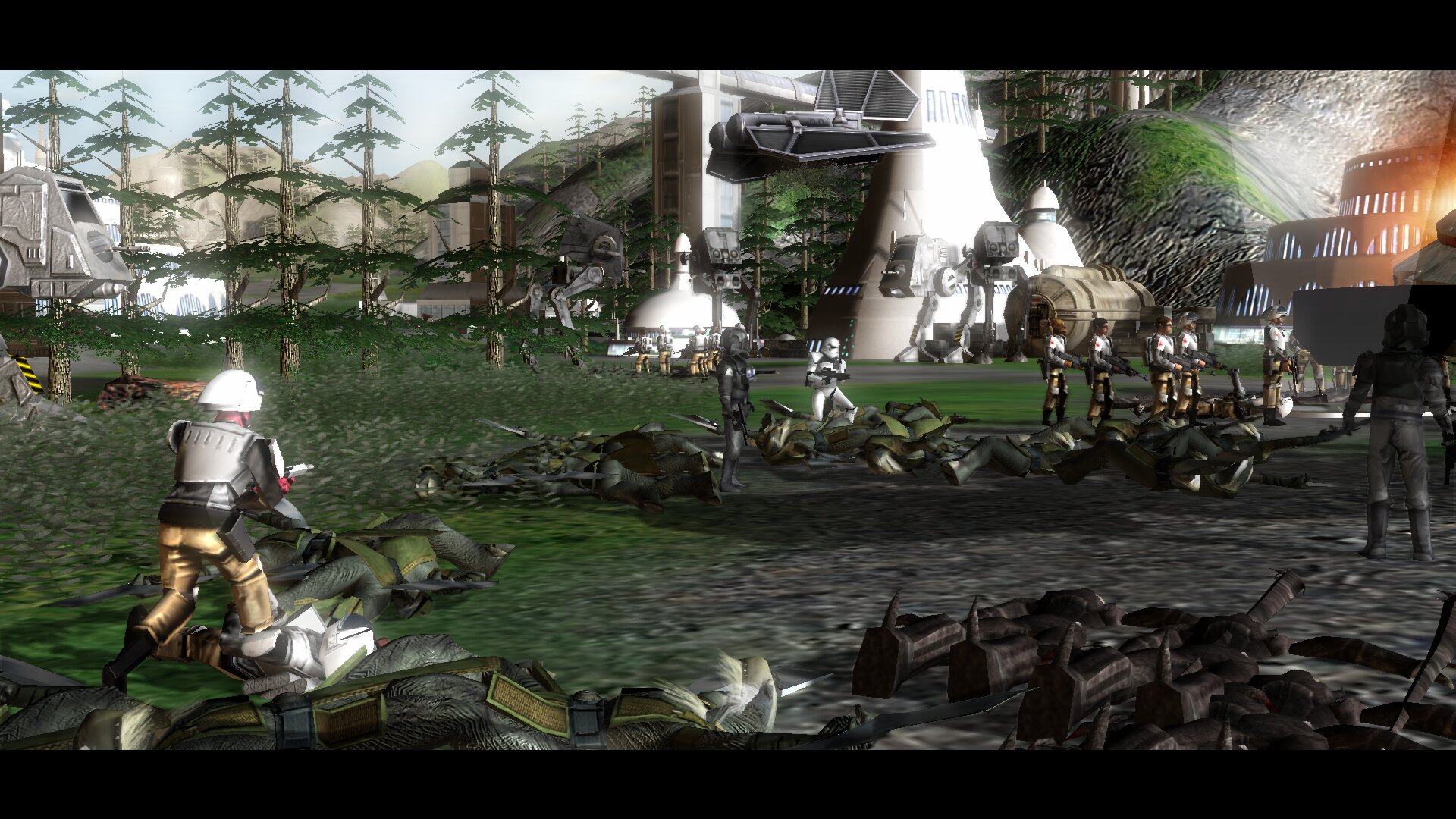 ________
Credits and disclaimer:

I take no credit for the models/particles used in the NJO mod, I am not a modeller, and all of these assets are used with the very generous permission of the original authors.

NJO began as a small submod for Thrawn's Revenge 2.1, and includes much of that mod in its underlying files. This is released with the permission of the Thrawn's Revenge team, but the New Jedi Order mod is in no way affiliated with Thrawn's Revenge.
From those humble beginnings NJO has grown to become a full-scale total conversion, made possible thanks to the permission to use models from the vast range of the Alliance mod, from the Vong Invaders Expansion, Rise of the Mandalorians, the Remake mod and from many others modders including Warb_Null, EvilleJedi and more. All models are used with permission - and with my sincere gratitude. I want to accurately credit all models used, please let me know if I have accidentally omitted a credit.
Thank you to everybody in the FoC modding community who has made NJO possible.