Well, I just played through Final Project. My expectations were high; I thought this might be the time Leon really shines. Is it? Read on to find out!
FINAL PROJECT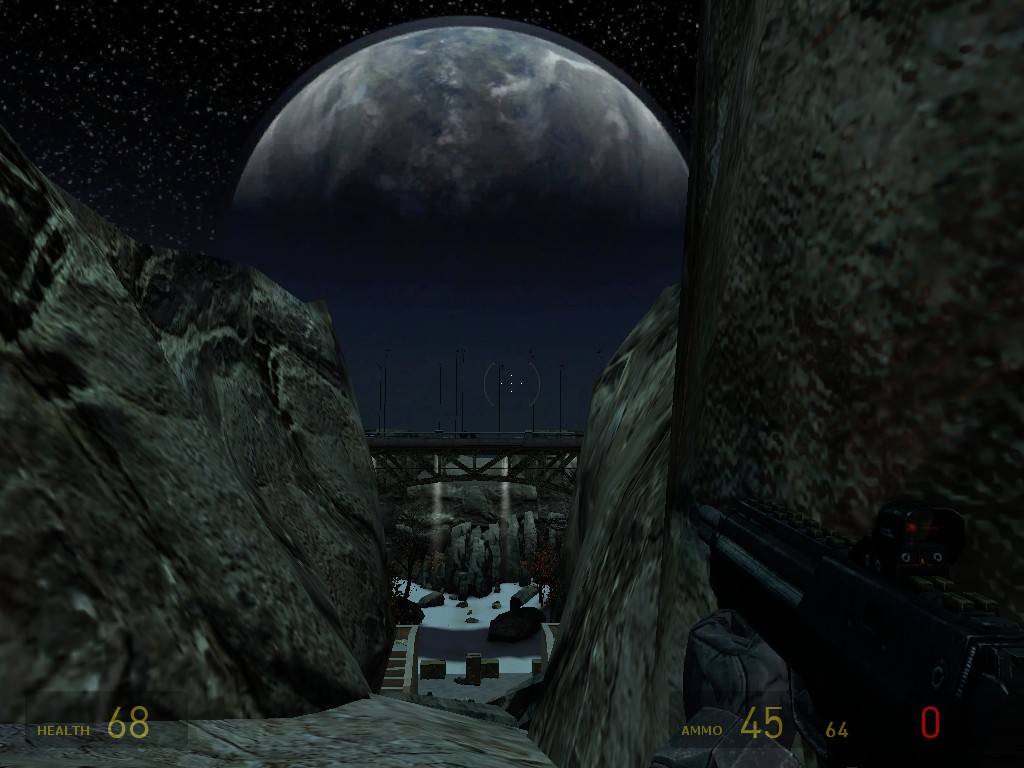 MAPPING:
When I describe the mapping, Im going to have to say that its very unique. It has quite a few pros; yet it also has a good bit of cons. Leon has the reputation of making absoloutely enourmous maps, and he does. These maps are MASSIVE, and in certain occasions, I would have estimated it would have taken around 3 maps to make what he made.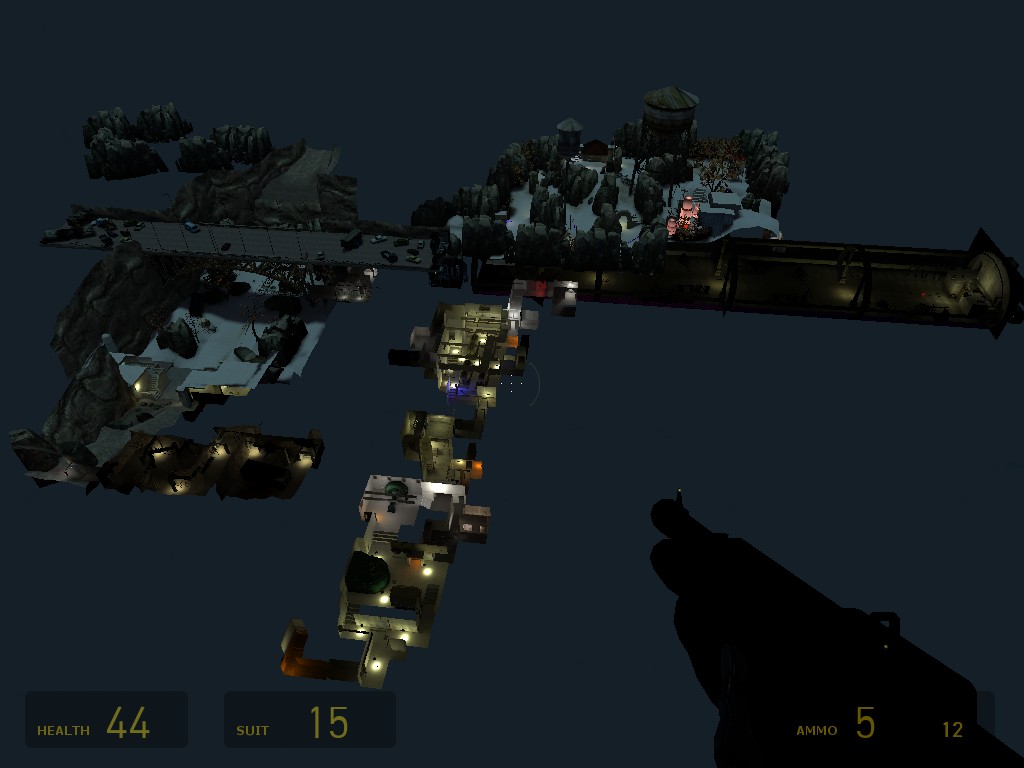 (Thats one of the smaller ones)
The maps also have very nice displacements. Unfortunately, after that, it runs into some problems. While good, the maps in Final Project lack that last touch of detail; those last few beams or overlays or props that really make a map feel complete. Throughout it, I just felt something was... Missing. The lighting is pretty good, certain areas could use some work, but overall very nice. One of the best things is that unlike many Strider Mountain maps, these maps are relatively easy to follow; they arent very confusing, and even have a help system if you cant figure out something (Good idea!). Still, the mapping needs work, and I just cant help feel it needed that last, final touch and it wouldve been amazing.
MAPPING: 8/10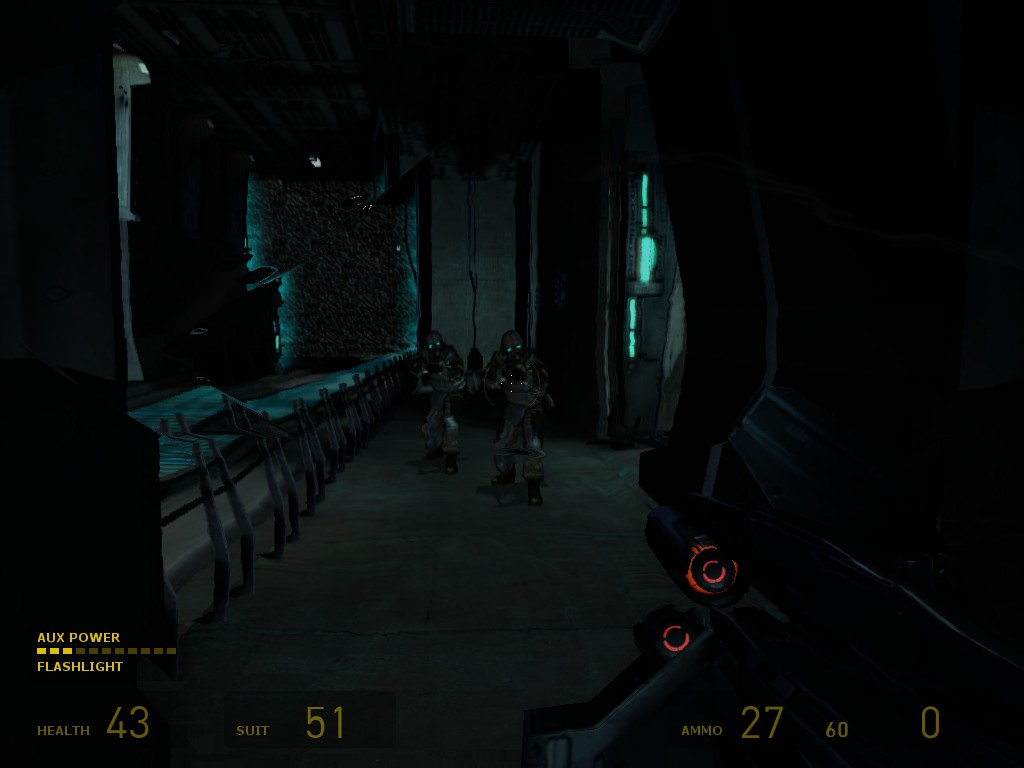 GAMEPLAY:
To be honest, this section of the mod is lacking. Like Strider Mountain and Coastline to Atmosphere, the gameplay is basically running up, pumping combine full of bullets, and then moving on to their next group. It just gets boring. At first its a good bit of fun, but eventually it just gets so overwhelming you just want to turn on god and walk through the map. Luckily, unlike the last 2 mods from Leon, its not too difficult; he even has this selection process before every map where you can pick whether you want the map easy or hard, which was a feature I thought was really cool.
Yet the gameplay is still just a run n' gun. If thats what you like, youre in for a treat. But if you enjoy puzzles, you will most likely find the mod to have some problems here. They also try to throw in a little horror; Im afraid it doesnt work too well, though I have to say its certainly interesting. The worst part though is that one of the maps is literally straight out of Coastline to Atmosphere; its got a few modifications, but its just there for some unknown reason and I really dont see why it needed to be in there.
GAMEPLAY: 5/10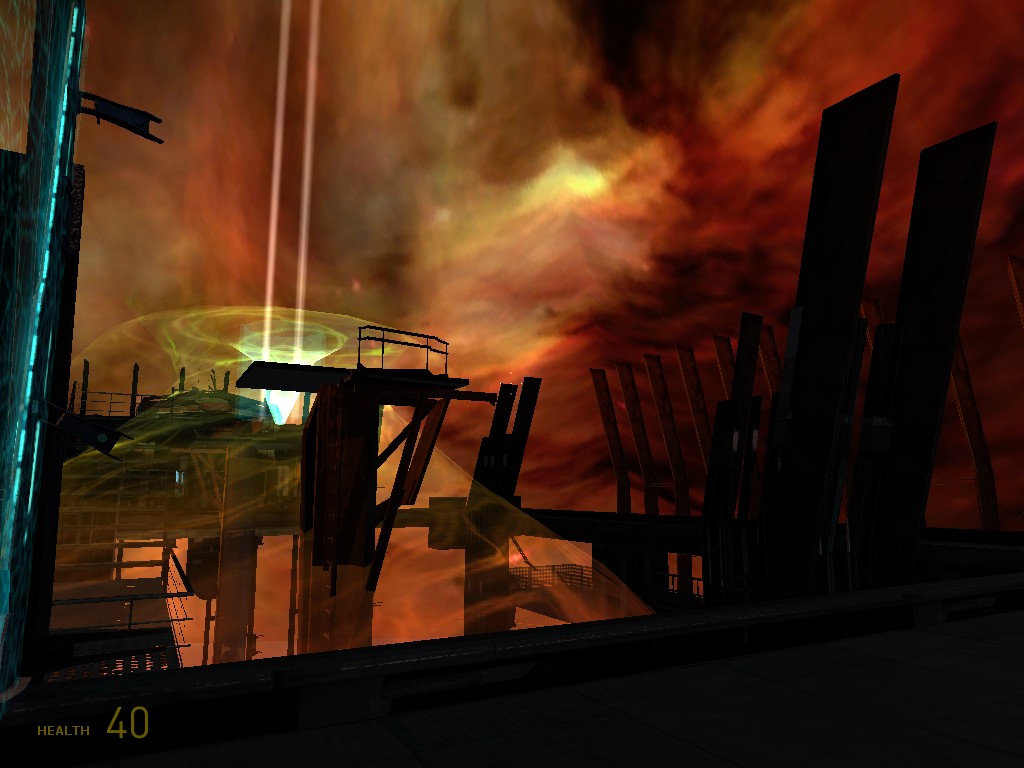 STORYLINE:

Alright, this is the part where the mod really starts having some problems. The storyline is replaced by some sort of "documentary" almost of Leon; It was really cool and pretty enjoyable. But it wasnt a story. Basically, random characters pop up, do stuff, and really serve no purpose whatsoever. Like in Coastline to Atmosphere, Gman and Breen appear to be teamed up, but really arent doing anything except suddenly appearing and disappearing in front of you. Its probably the most storyline-weak of Leon's mods; while Strider Mountain and Coastline to Atmosphere were still weak on it, this one just seems to have none at all. It also doesnt really have a climactic battle; it just ends. I expected the image above this description to be some epic final fight, but it turns out to be a teleport that brings you down to the earth, where it uses the map from Coastline to Atmosphere as the end. There is a strange conclusion, there is little motive, and the story is basically just a limbo with some interesting parts about Leon inbetween.
STORYLINE: 2/10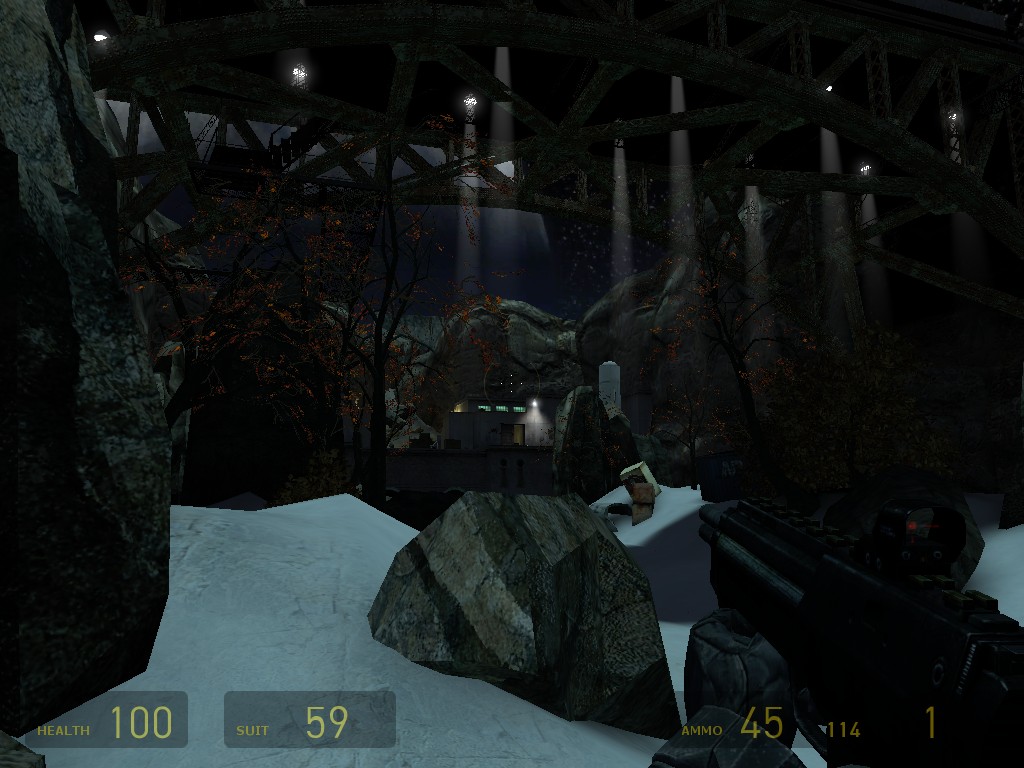 OVERALL:
In all, Ill say it like this: If you really enjoyed Strider Mountain and Coastline to Atmosphere, you may like this mod a good bit. But if not, this is definately not going to change your mind. I'd say its worth a try if you like a shooter with decent mapping, but if you are looking for a puzzle mod or storyline-driven mod, I wouldnt suggest it.
MAPPING: 8/10
GAMEPLAY: 5/10
STORYLINE: 2/10
OVERALL: 5/10
Review by Raider7, hope you enjoyed it.