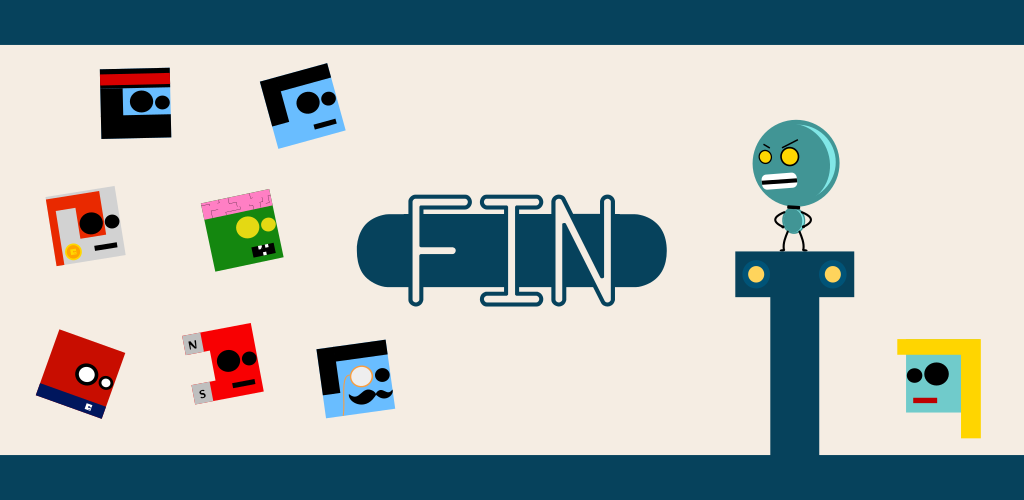 Hello everyone!
I published my first game for Android platform. It's name is "Fin" which is the main character's name. It's a side scroller adventure game. Controlls are easy. It only requires one finger. Character automatically starts moving to right. All you have to do is touching the screen and make the character fly. You must avoid all obstacles and collect coins.
Game has a Story Mode which contains 20 unique levels and funny story. Usually in most of the games, main character's love interest gets kidnapped and we go on an adventure to save him/her. This time it's different. In Fin, main character, Fin get kidnapped and try to come back to our love. Fin has to pass all test and on each test, something new is introduced such as new obstacles, new concepts etc. I tried avoid repetition which will bore the player.
There is also an Infinity Mode where you can play however you like and beat your own highscore.
There are 30+ different unlockable characters. Some of them have special powers but they are more expensive than others. However, there are secret places in Story Mode where you can unlock those characters for free.
I would love to hear your feedback about Fin so that I can improve it.
You can check the game from Google Play Store.