Fighting Bugs!
Bugs can really make a modder's life sour. The past couple of weeks, I've experienced one after the other. First, my in-game map wouldn't work, then my NPC's started falling from the skies, and on top of that, the game wouldn't work when I tried to convert the file format into .esm. Things like these can really kill creativity and make you want to throw the entire mod out and just forget about it.
However, persistance always wins the day. I have now successfully converted the mod into .esm and it works like a charm! The first battle against the bugs has been won, and I'm on track again. Look forward to the next grand update of Dibella's Watch soon!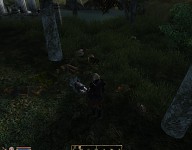 I shouldn't show you screenies of bugs and problems...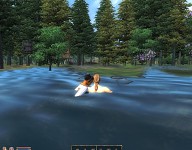 ...but I guess this is an important part of the mod's history now, so here you go.