G'day Moddb community!
It has been quite a while since our last news post, I have been waiting for some specific content to be finished before I did it, but that's still coming, so I thought I would give a sort of preview of one of the new features that we are going to show off in a video in the next news post!
As you have all seen we have been given permission to use the high quality meshes from Demon Renegade Studios, one of these was the Midway class carrier for the Federation, another excellent mesh that we have gotten from DRS is the Sword of Kahless, a design from Klingon Academy and other games of that era.
What we have done with these meshes is cut out the doors to their multiple hanger bays and give them the animations required for fighter deployment and retrieval, then Stargazer went ahead and scripted it all up!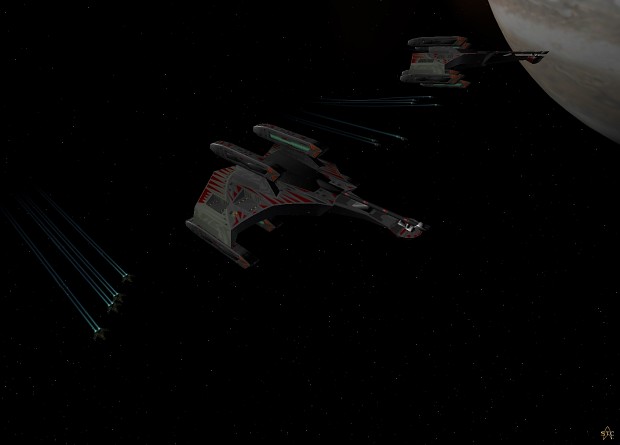 That's right folks! We have a working fighter script in the mod! All you need to do is prepare (build) the hangers (subsystems) for launch and when the ship goes to condition red (F4 key in-game) the fighters all launch together! To retrieve the fighters you need to move the ship to condition yellow (F3 in-game) or condition green (F2 in-game).
These fighters are not player controlled, they will fly in parade formation with their mothership and defend it and nearby allies from any aggressors.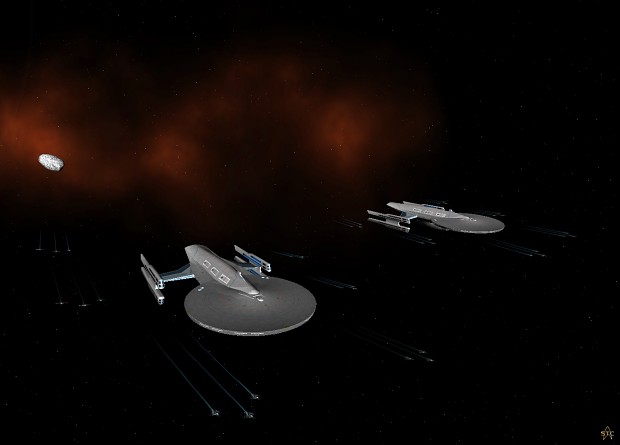 Once the features I am waiting for are complete I will make a short video showing them off, and I will include footage of the fighter script in action too as well as images and descriptions of new ships that are in-game.
Don't forget that we are still looking for 3D modellers and texture artists to help speed the development of the mod! Even a very casual modeller/texturer can help lighten the workload!
Also, as we're not doing so many news posts at the moment, here are the obligatory links to our mod files and Facebook page, shamelessly copied from our last newspost!
Release Beta:
Hotfix for Release Beta:

Continuum Corp.