Dear Community,
Here at CP:I we are burning through change logs and updates like no tomorrow due to many code modifications and features being implemented within the last week.
Kolby has been doing a fantastic job helping to smooth out minor issues, fix annoying bugs and visual problems. All these changes are really making CP:I feel like a playable game, please find below a summary of such work which has been going on behind the scenes:
New:
- Implemented Grenade 3p throw animations, as well as Shotgun 3p reload animations
- Implemented the Hacking animation, where the gun is put down in both 1P and 1P perspective mode.
Changes:
- You can no longer cancel a melee weapon's attack by using your alternate fire key
- All melee weapons should no longer produce a muzzle flash
- You can now stop a shotgun reloading action before the first shell is put in. If the shell inserting action is started, you must wait until the shell is fully loaded and the shotgun pumped before being able to stop the reloading sequence.
- Players can now cancel a reload by swapping weapons or using an objective
- Changed ThirdPersonFireEffects( ... ) design
- Third-person shell reload and pumping animations are now properly synced with their first-person counter-parts
- Adjusted the HackTime to 15seconds
- Players can no longer change crouch or jump states when Hacking an objective.
Bug Fixes:
- WeaponAttachments now properly update again
- Weapons should now properly be set to an Idle state when the player first spawns.
- Fixed 2 instances in which the Sniper scope appeared when swapping weapons. This was caused because of the new state changes
- Fixed a bug that caused a weapon to improperly Activate( ... ) a weapon when leaving a Hacking state
- You can now properly defuse the bomb again
- Fixed a problem with the bomb state code that allowed the player to move when planting the bomb etc.
- The grenade first person throw animation is now shown properly
- Fixed a rare grenade bug that allowed you to throw infinite grenades if you clicked quickly enough after releasing a grenade
- Switching a laser on or off no longer resets the idle animation or forces an empty gun to fire
- Fixed the Muzzle Flash showing for the Bomb in CPAttachment_Bomb.uc
- Adjusted the brightness of muzzle flashes.
- Fixed a bug that locked the player's movements if he was killed when hacking.
- Fixed a bug online that allowed players to look around when hacking, and optimised the code that locked the player's movement.
- Fixed a bug that caused armour to still be visible the next round, after the wearer died.
- Fixed armour shadows not being displayed properly
- Armour will now display on local clients and properly update when purchasing and dying.
- Fixed a bug that allowed players to swap weapons in odd states & when hacking.
- Fixed and tidied up many networked variables for better performance and optimisation
- Fixed many accessed none logging issues
- Completely recoded and optimised the Reloading functions
- Fixed an issue in which Special Forces received 2 round wins for Hostage Rescues and Hacking Objectives
There are still quite a lot of tidying and cleaning up to do as well as implementing one or two new key features, but none the less is the game very polished and coming together quickly.
We are aiming internally to carry out some bigger play tests with several players simultaneously to stress test performance as well as looking for unusual problems that may occur when escaping, hacking and planting/ diffusing.
Good news is, we are still on track for a DEMO this year, ETA Q3.
Keep up the support and if you are an experienced programmer or level designer then do click "apply" to help us push development further.
Ohh and in the meantime here is a teaser picture for a new map in progress, this is a modified and updated version of Infidel which name has now been changed to..
SANDS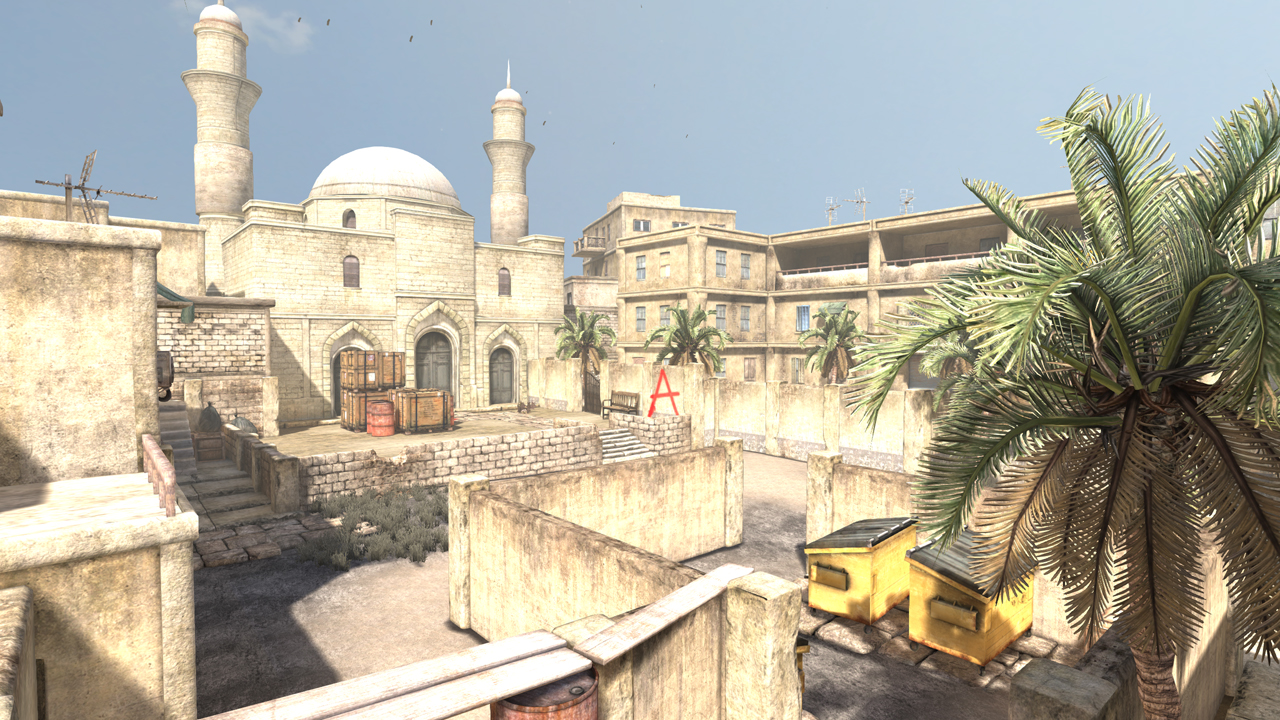 Show your support and help us get on STEAM using GREENLIGHT
Vote for us on Steam:
Steamcommunity.com

All the best
Your Critical Point Team